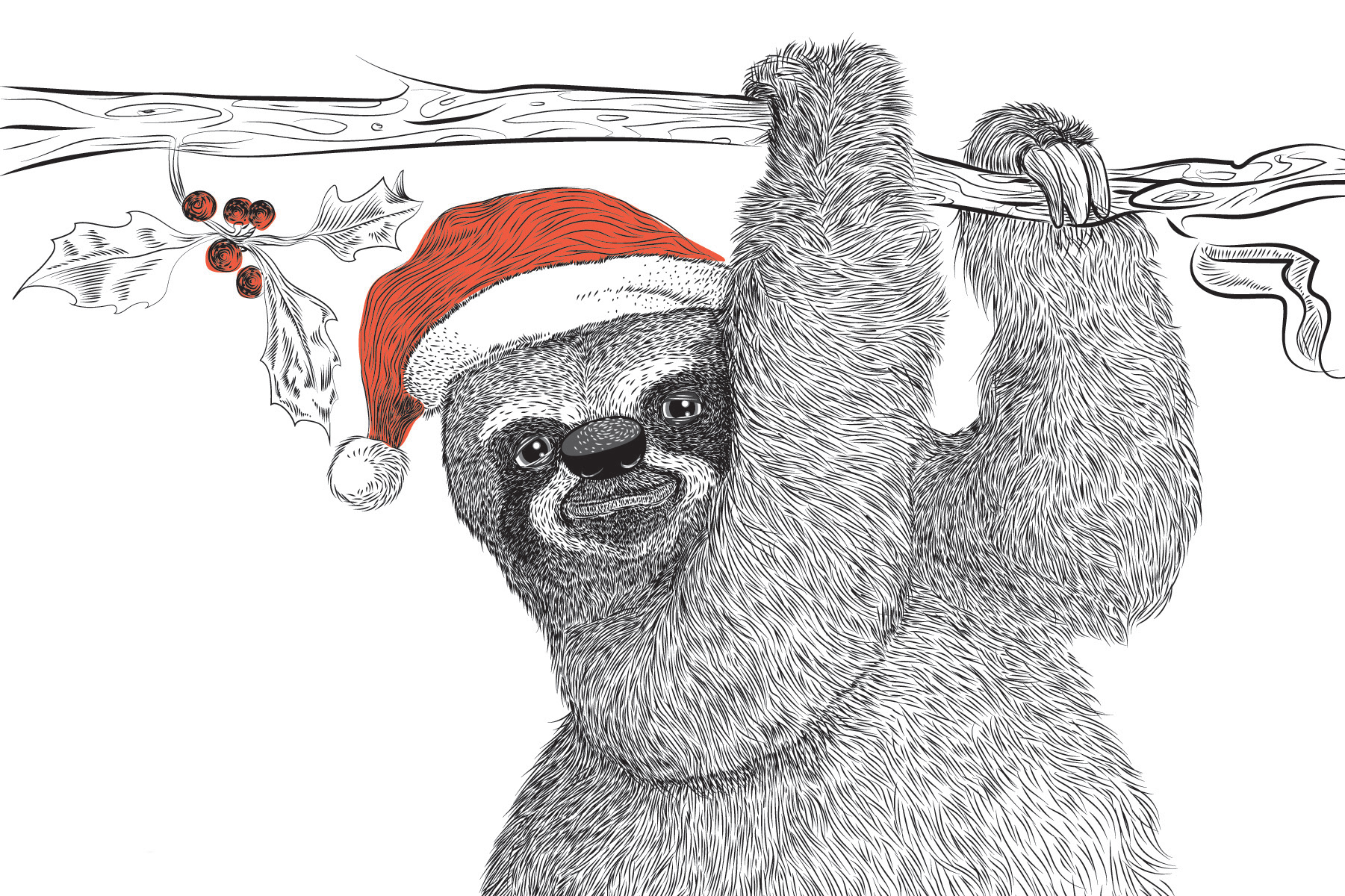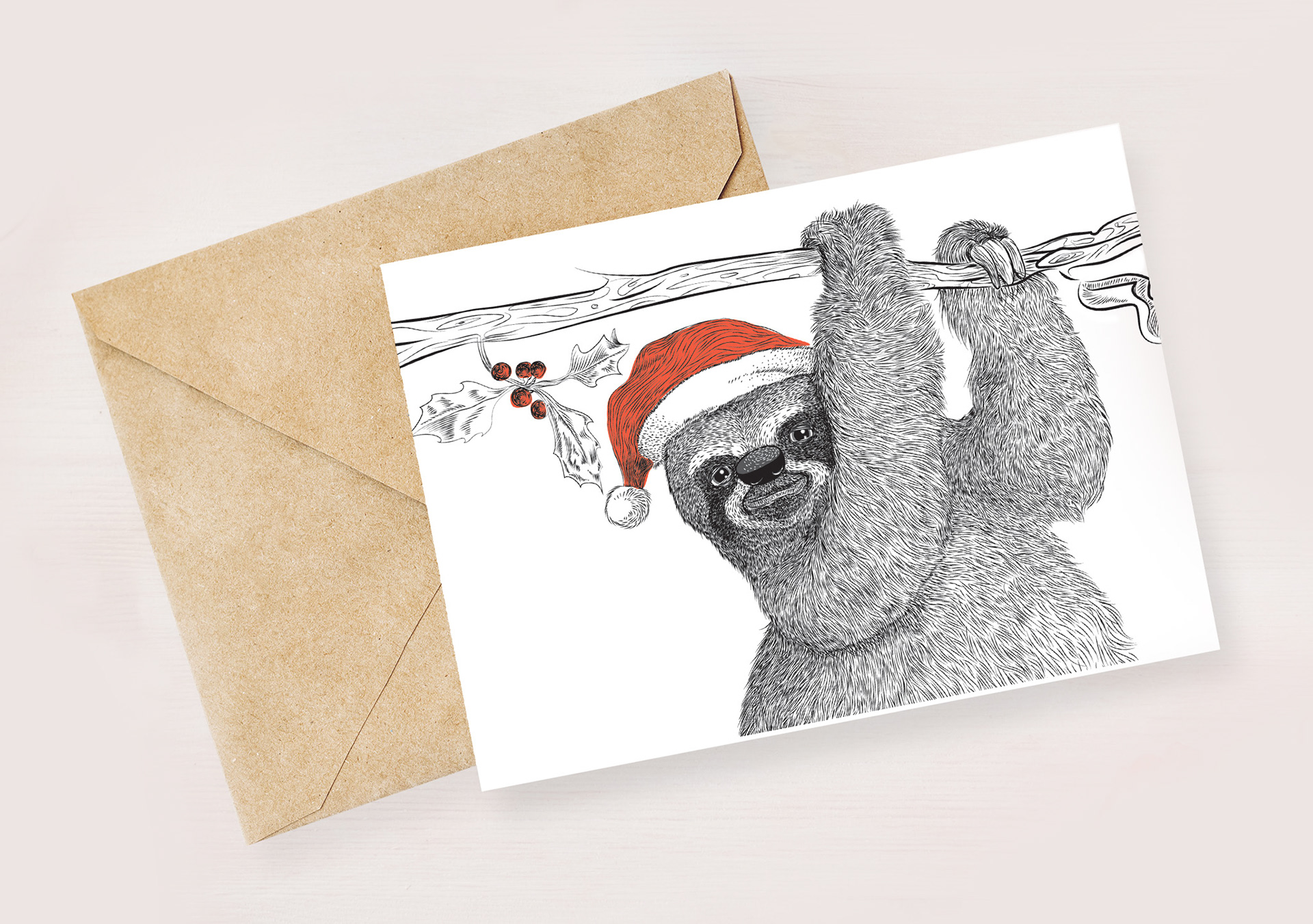 "Take it slow over the holidays."  
Sloth under the mistletoe 2019
Adobe Illustrator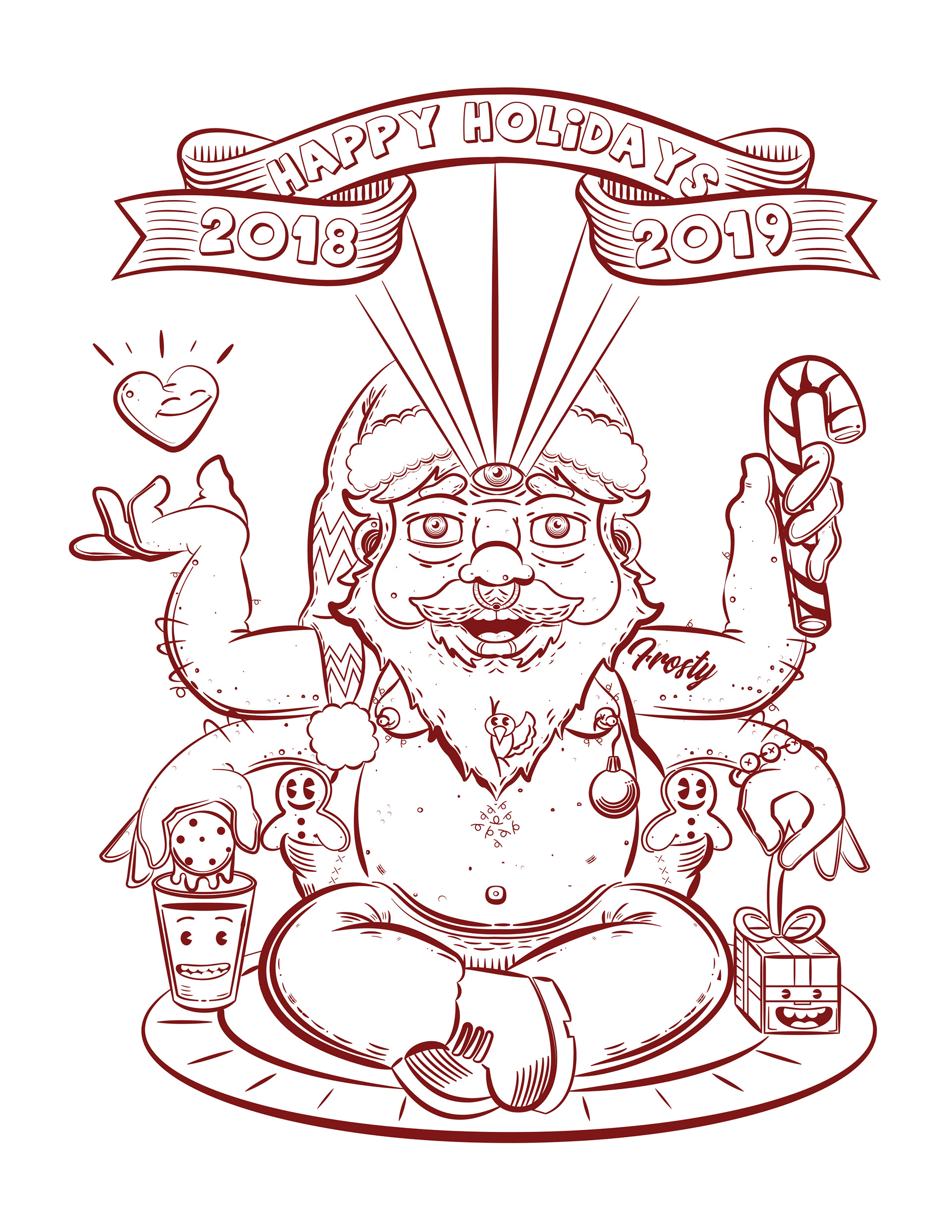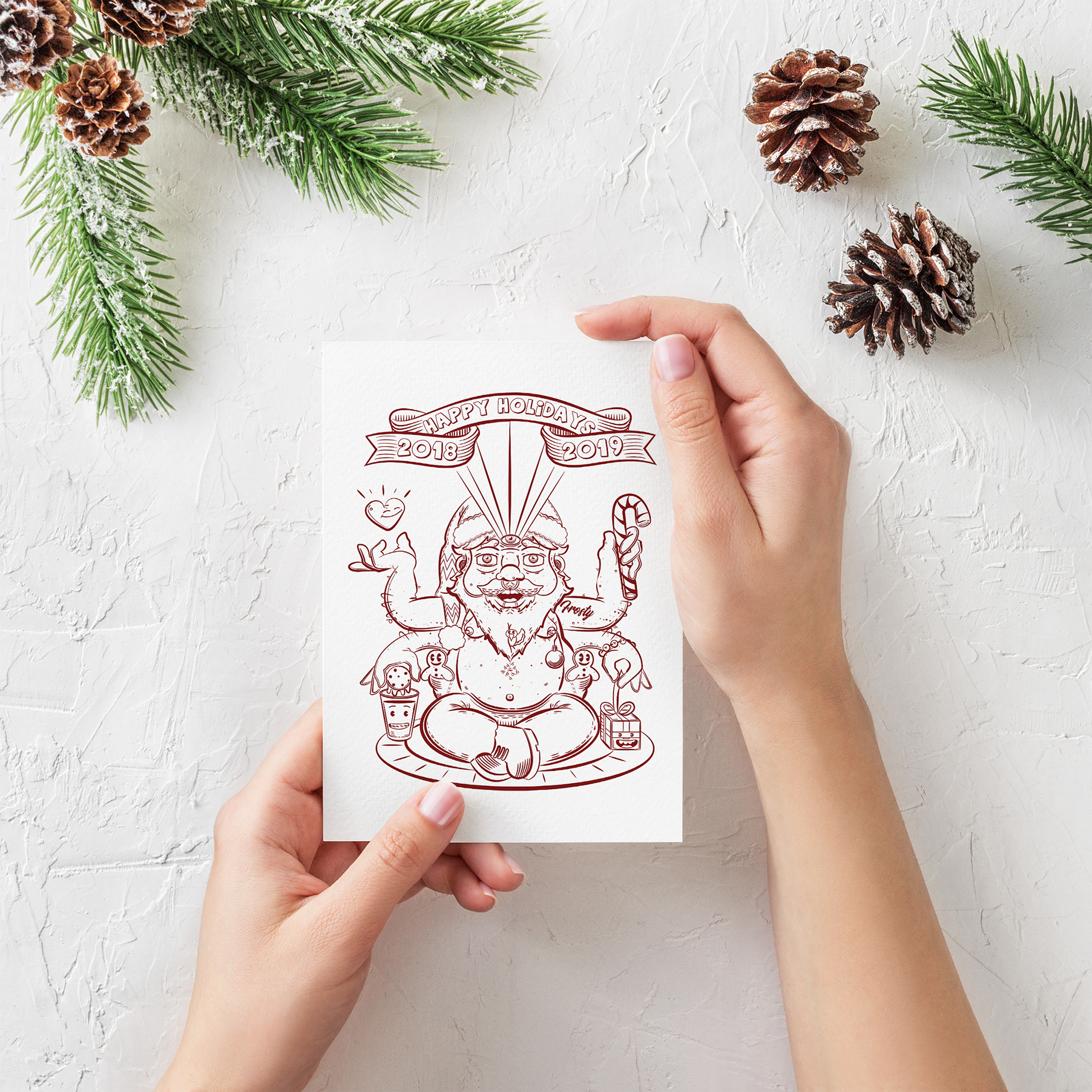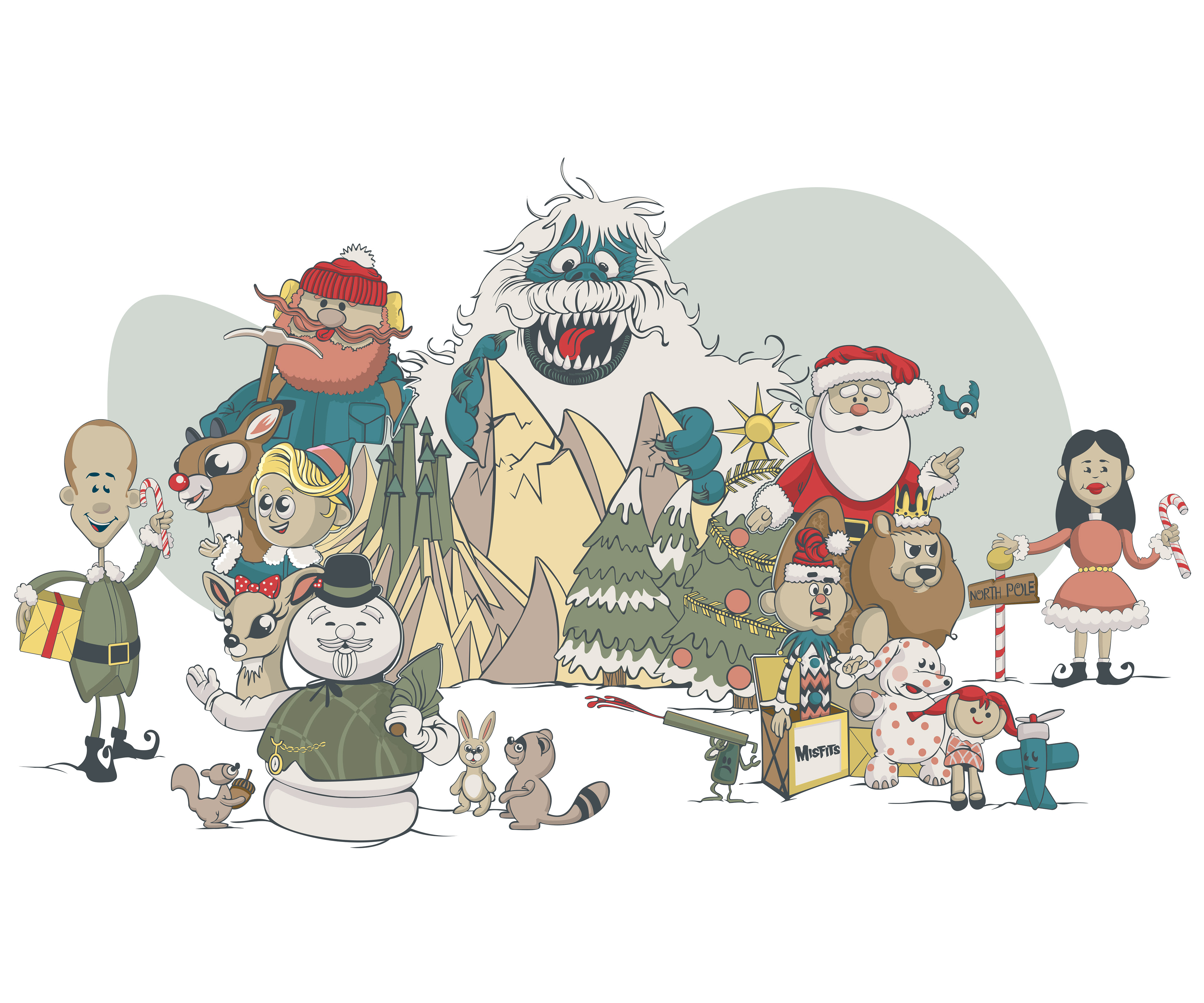 Enjoying Xmas on the Island of Misfit Toys. 
Based on the claymation, Rudolph the Red Nosed Reindeer 1964.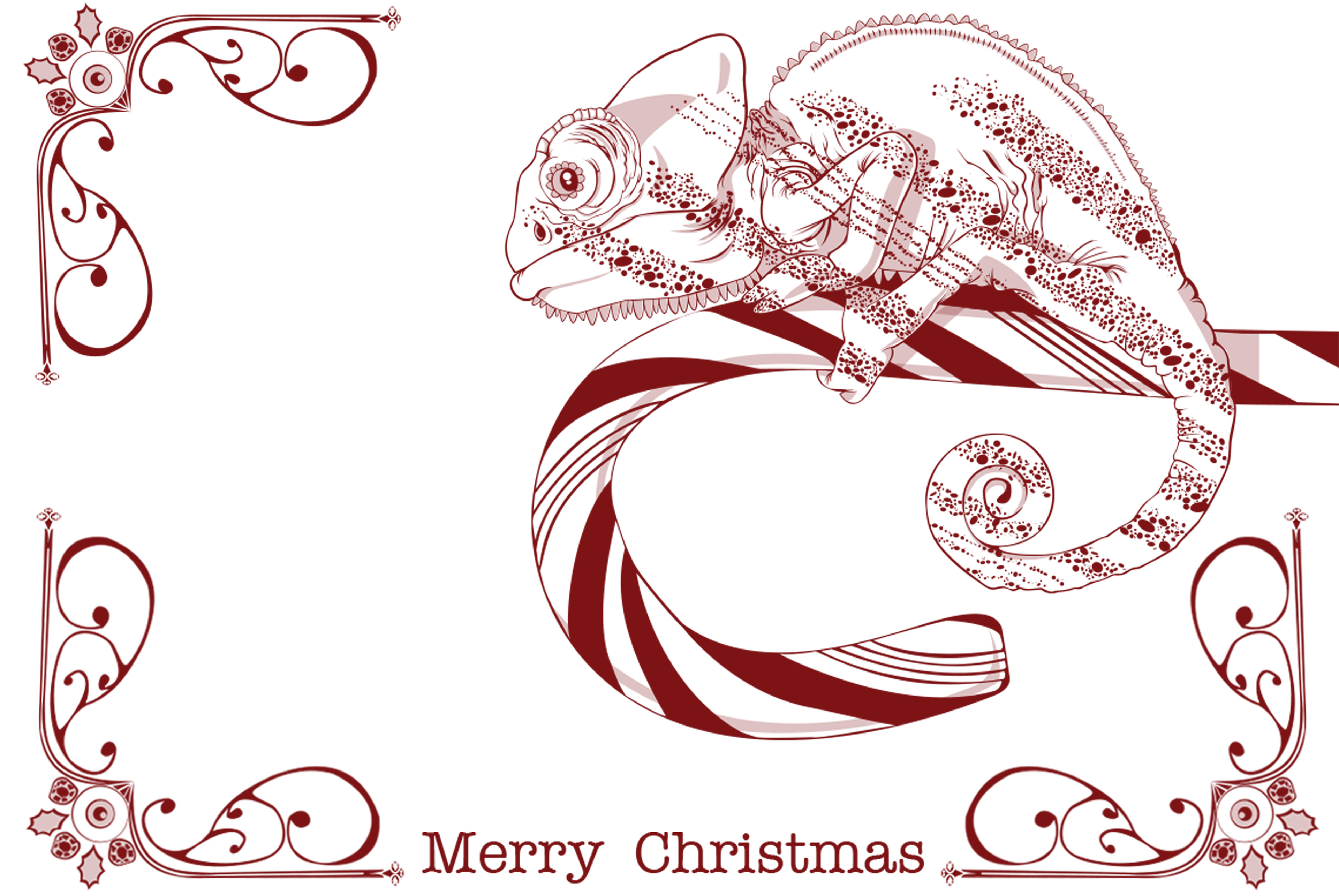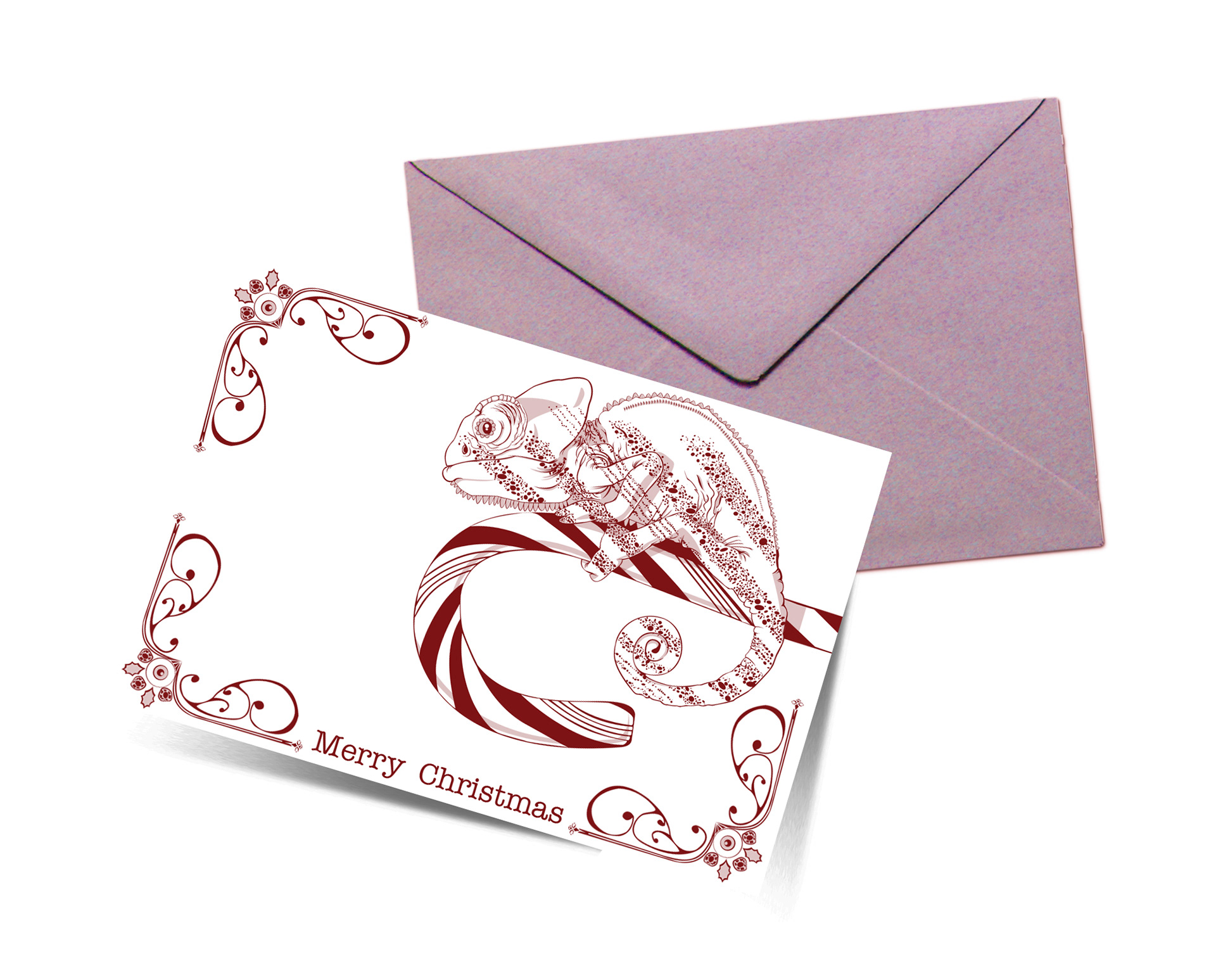 Candy Cane Christmas Chameleon.
Adobe Illustrator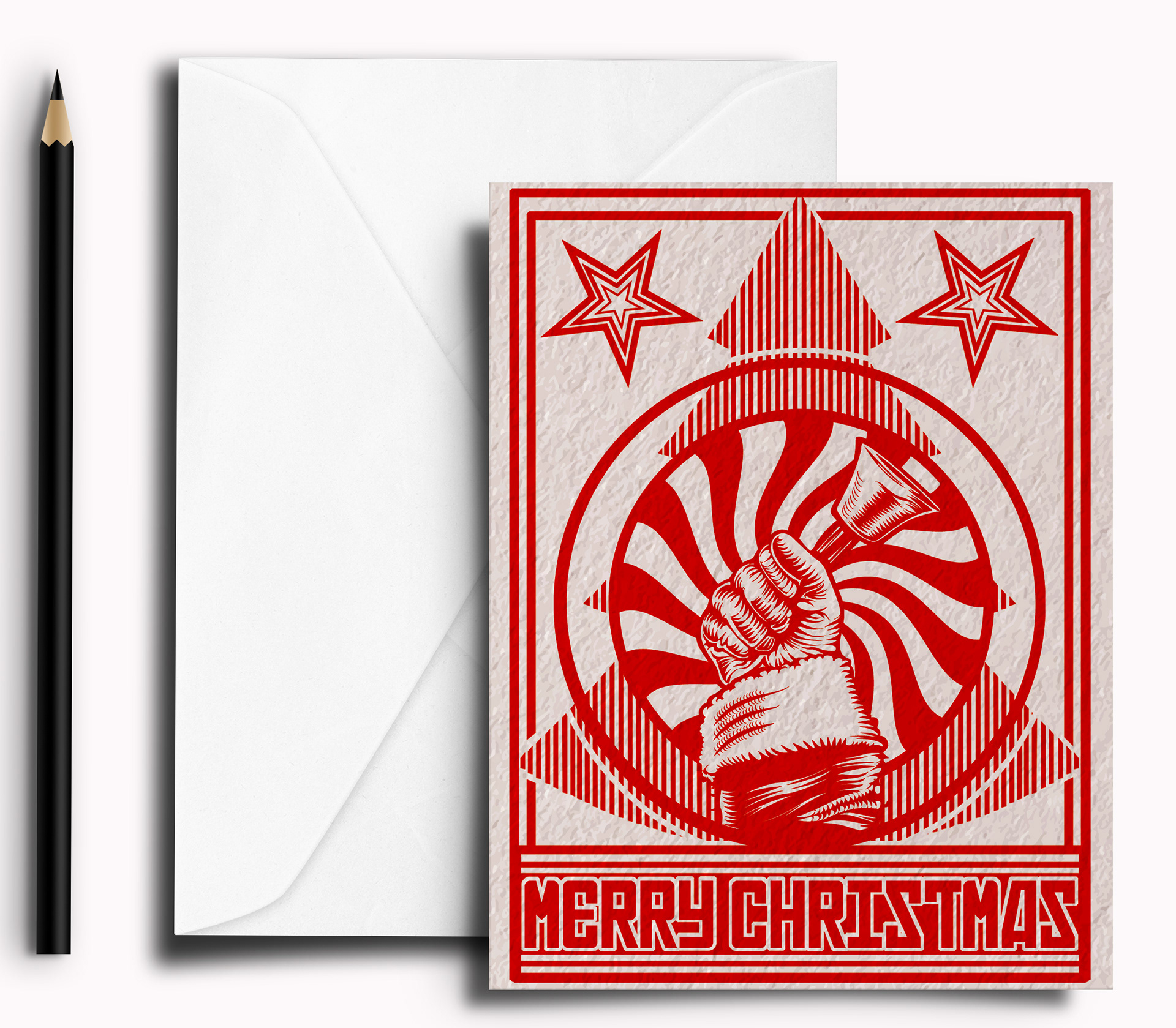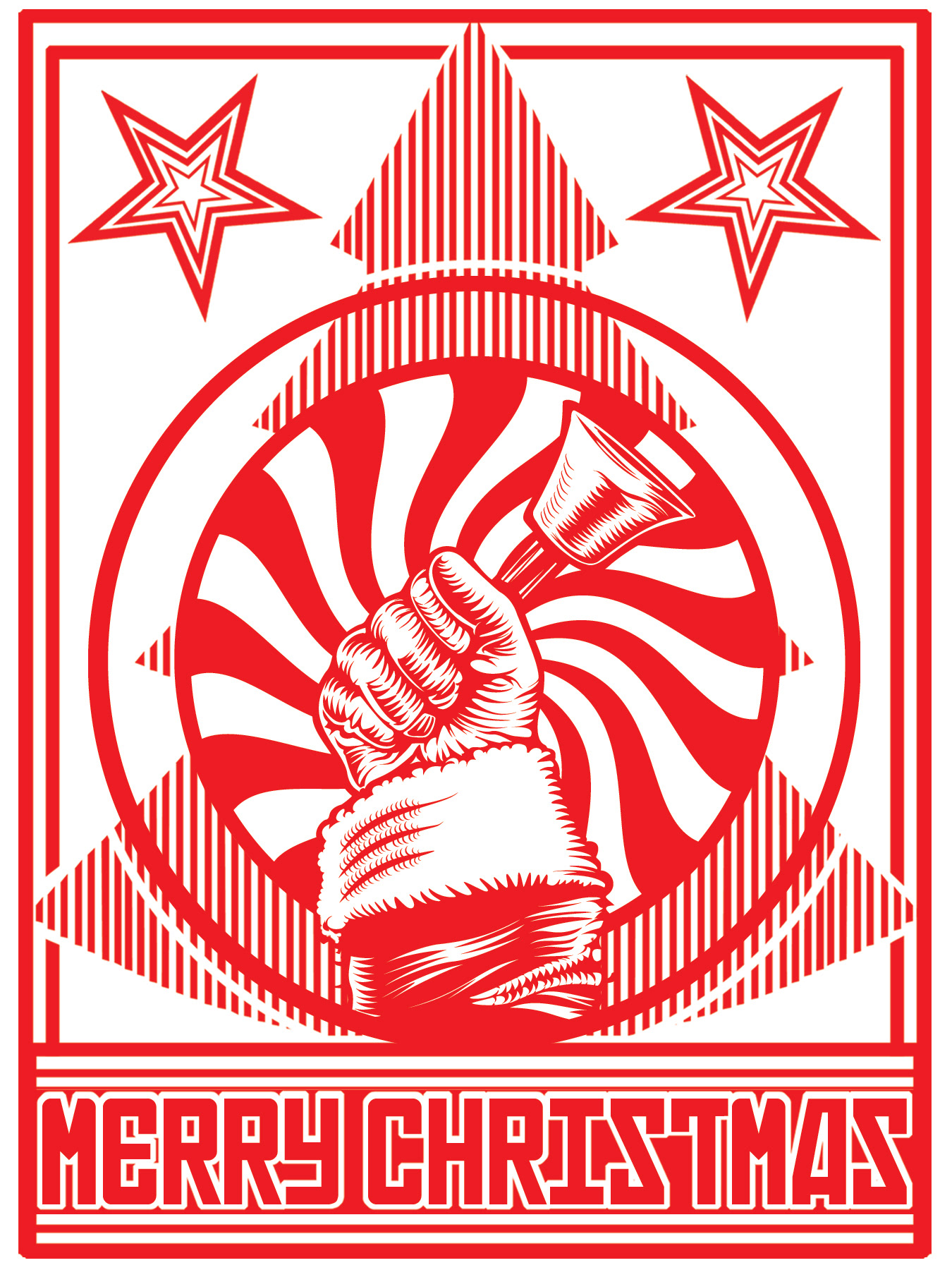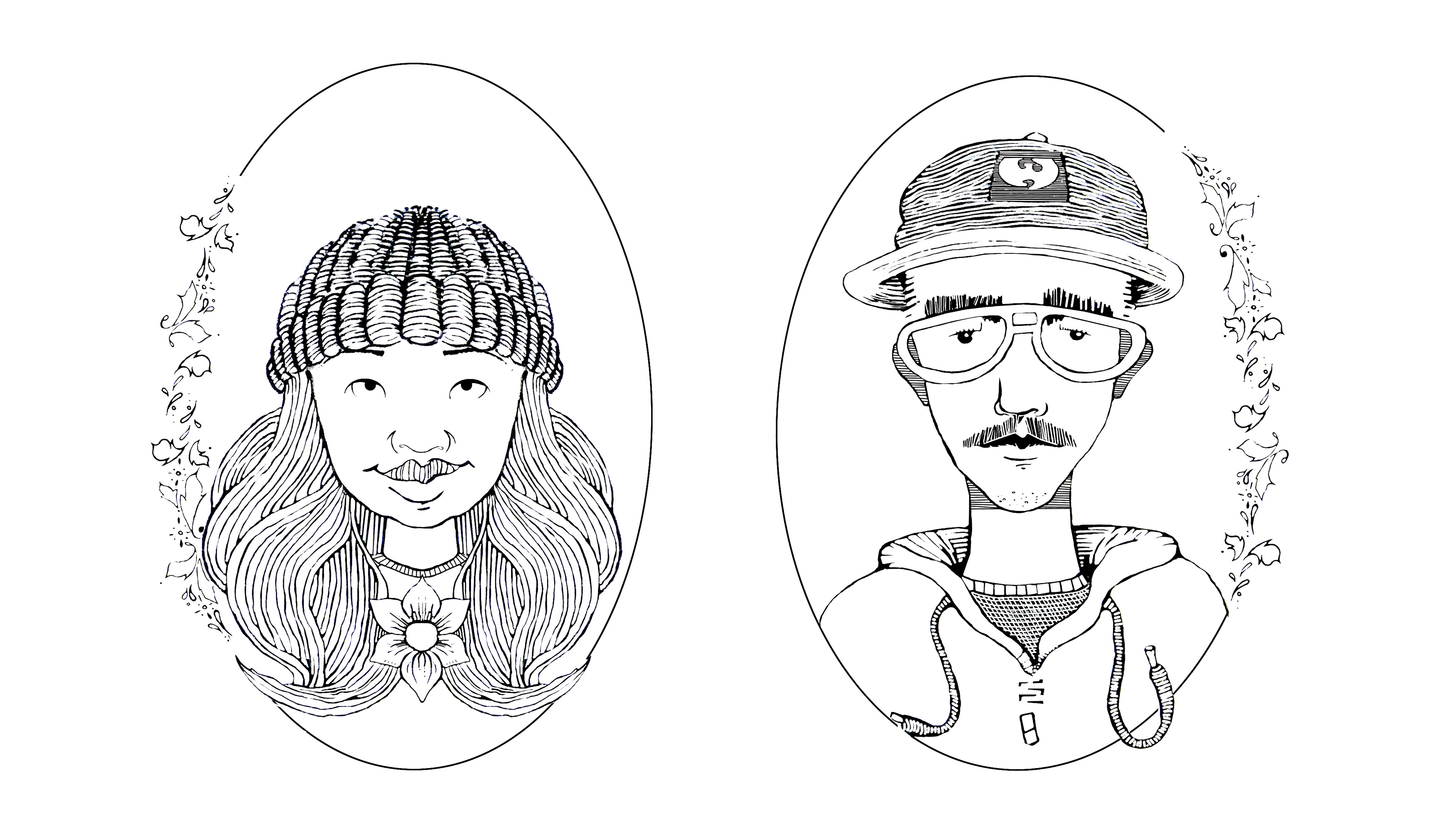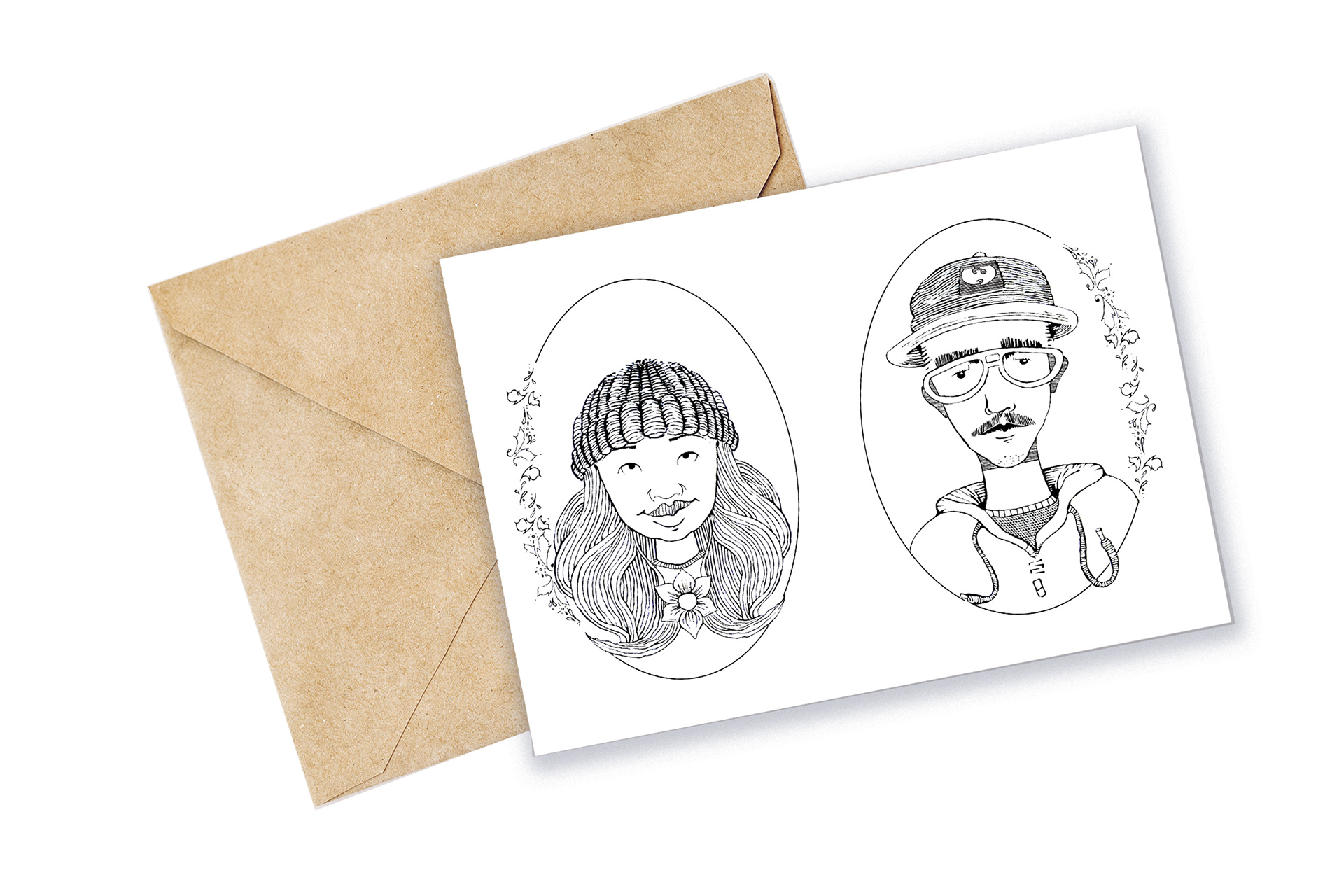 Wedding invitation for Celeste and Ross.  The direction was to capture a portrait of the couple using a minimalistic style inspired by drawings from Wes Anderson movies.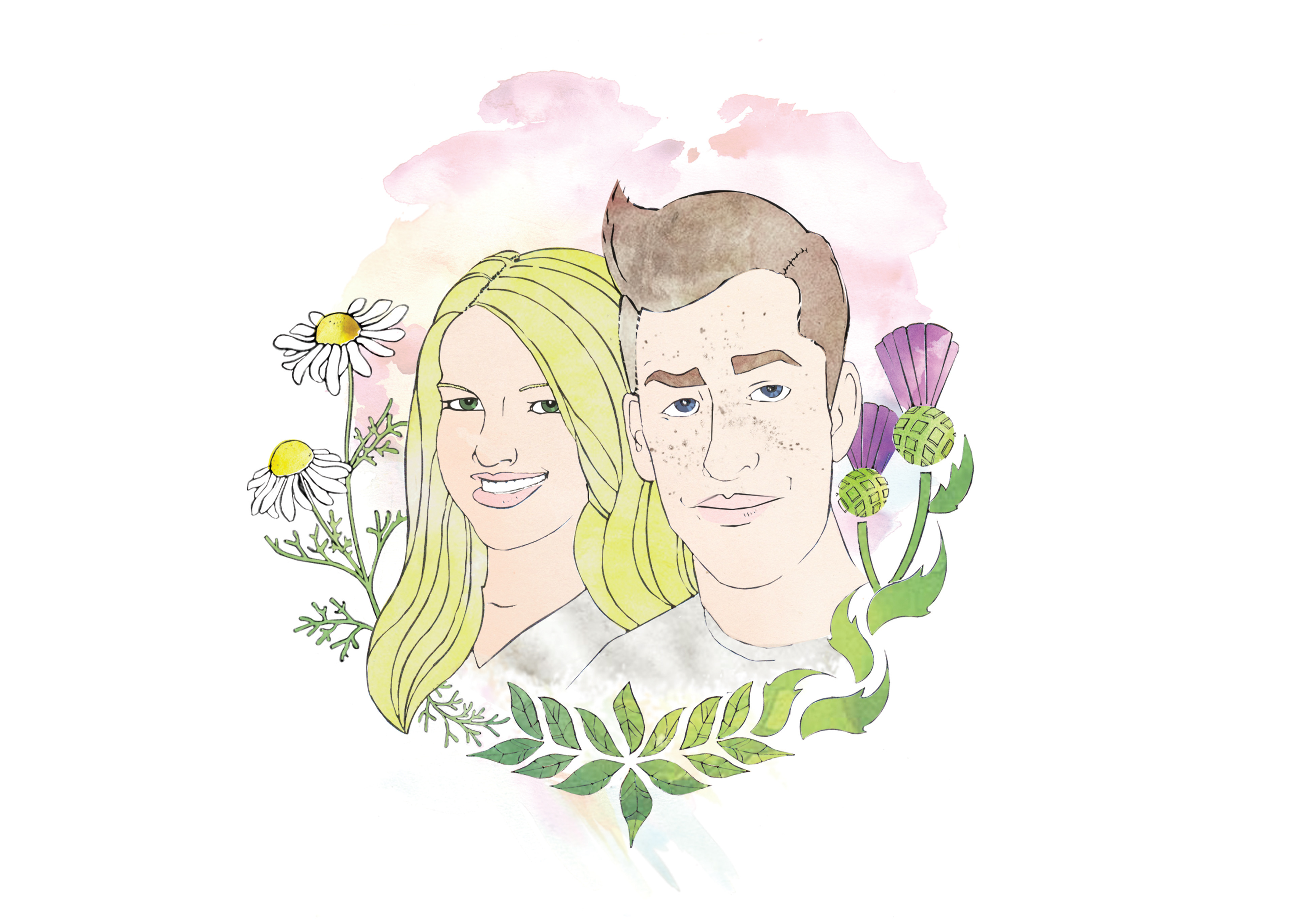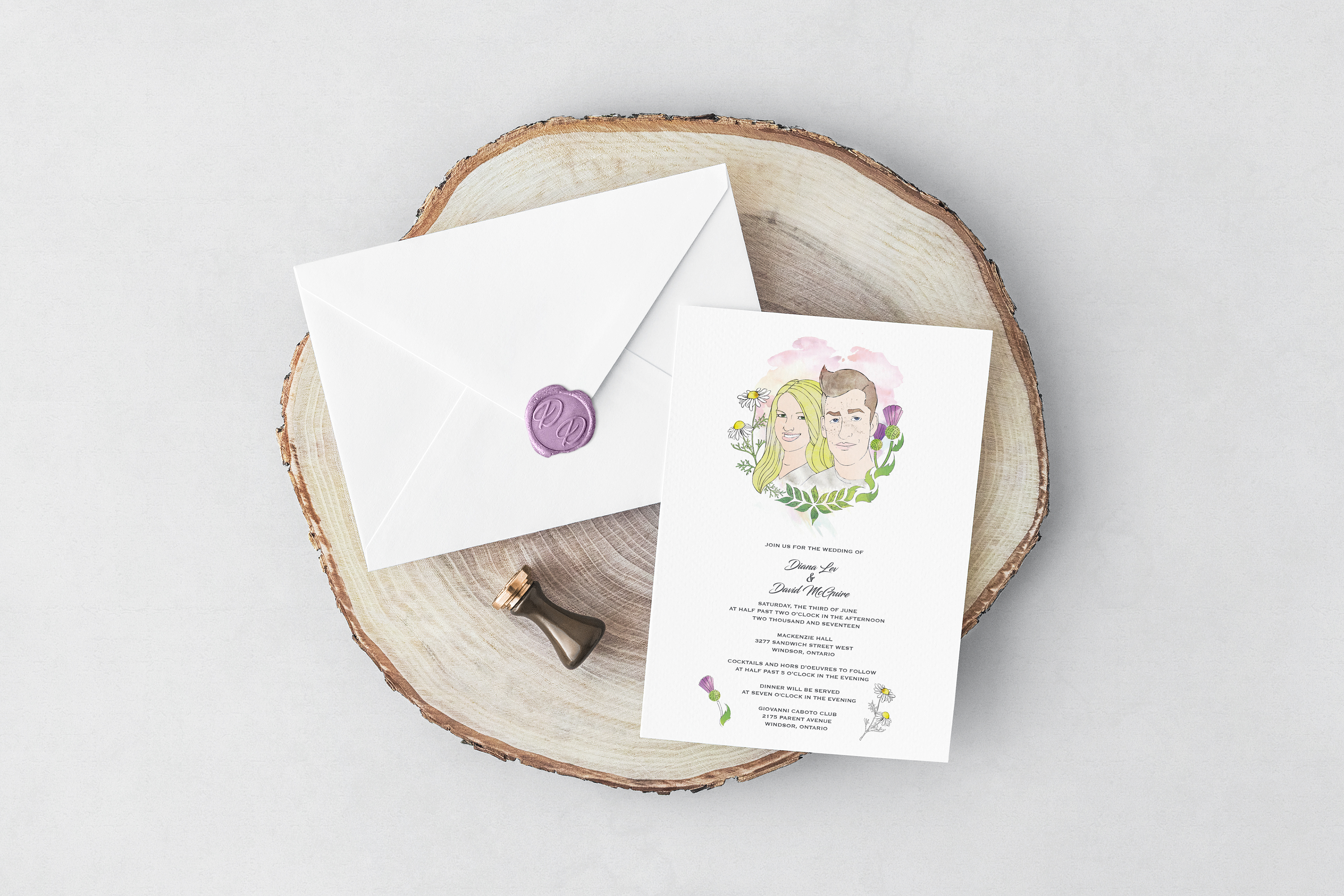 A watercolour wedding for David and Diana. The flowers represent countries of family origin, thistles for Scotland and chamomile flowers for Russia.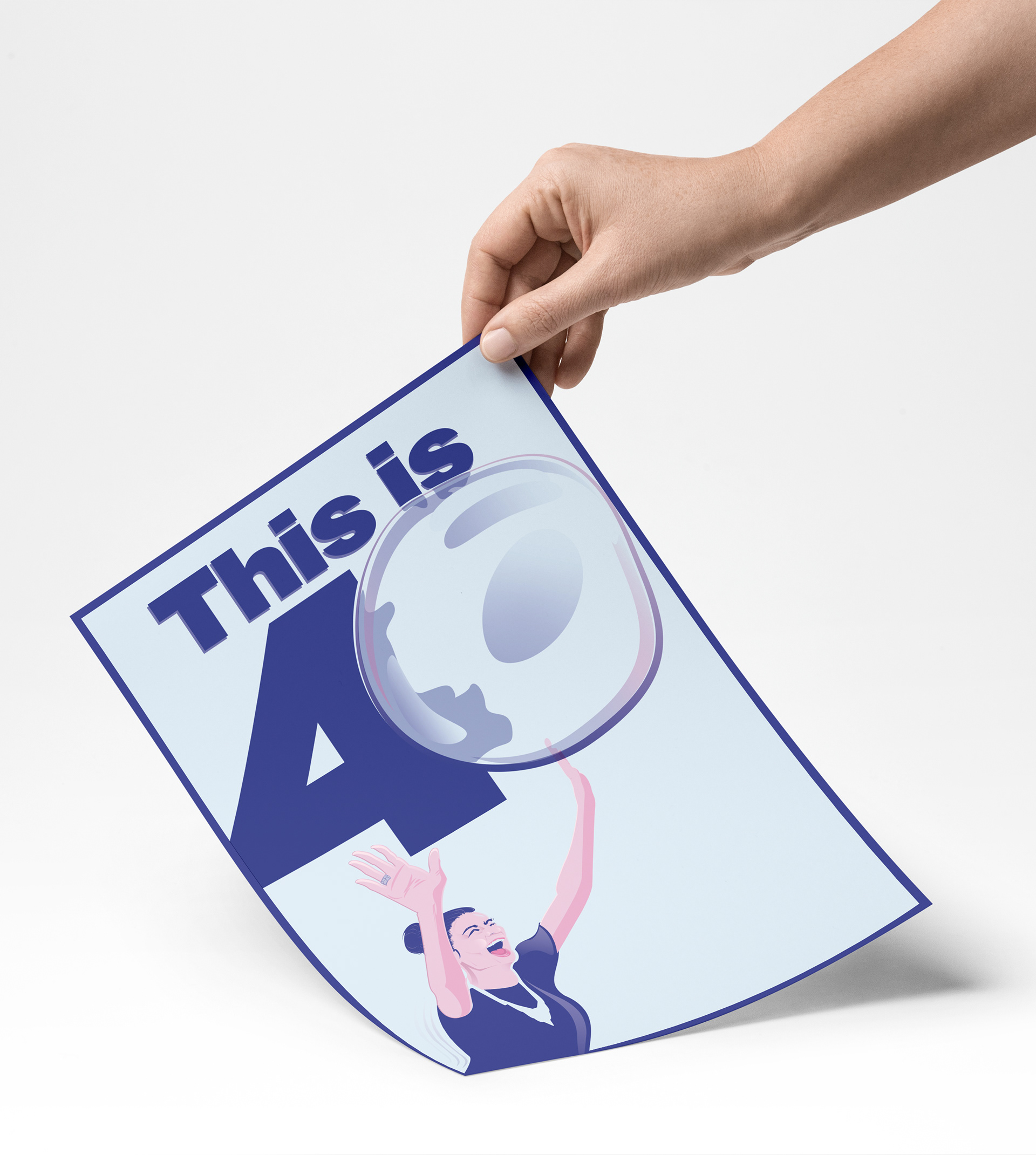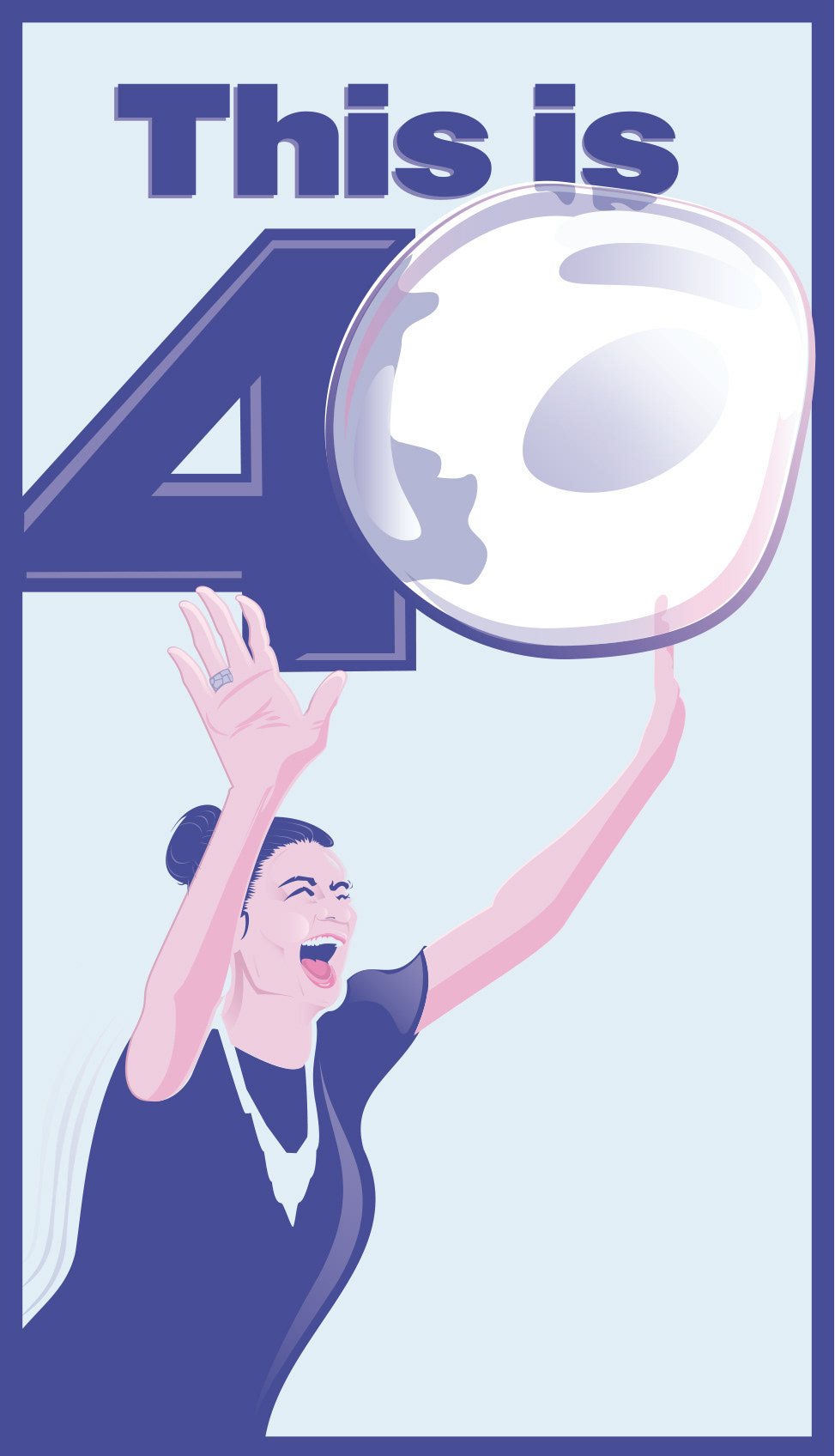 You know what they say: "You are as old as you feel."  
This was done for a friend's 40th. She is at her happiest when blowing bubbles is involved.
Adobe Illustrator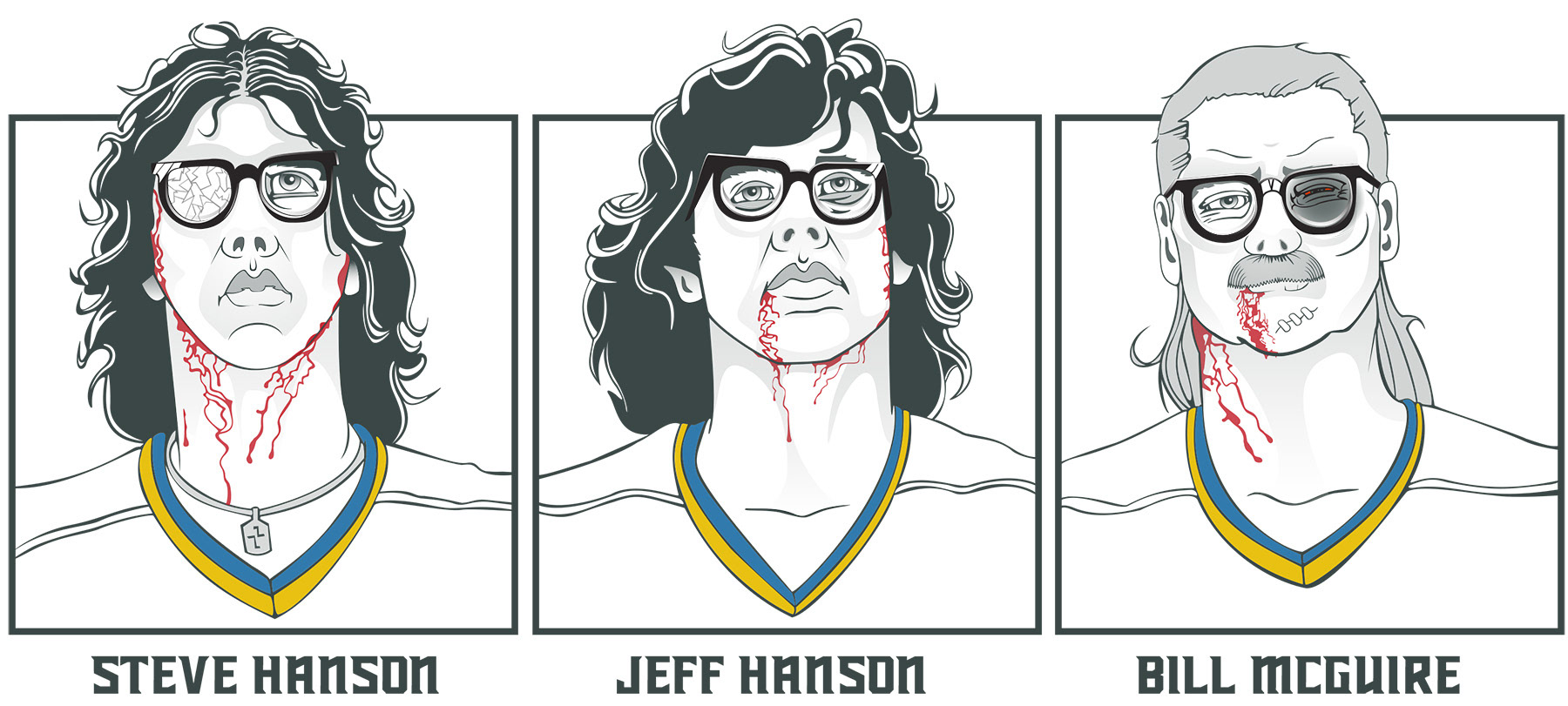 Inspired by the 1977 hockey film, Slap Shot. Featuring two of the Hanson brothers with my father and birthday boy, Bill McGuire. 
Adobe Illustrator