The Museum of Vancouver, in partnership with Haida Gwaii Museum, presents a visual feast of innovation and tradition. 
This was a project for BCIT and not a professional paid project. Added to my portfolio to exhibit creativity, process and proficiency in Adobe Creative Cloud.
Design a creative mailer for the Museum of Vancouver to encourage the public to enjoy an exhibition on display.  Using the Haida Now exhibition, use First Nations artwork displayed to educate and celebrate the history and culture of the Haida Gwaii art community. 
Send out mailers to all Elementary schools in the greater Vancouver area to create interest in the museum. Have a brief description and history about different Haida artists as well as a fun activity to occupy and educate the children.  The mailer will be broken into an informational card and a cut-and-fold character meant to be stacked on top of one another to create a Haida Gwaii Totem Pole.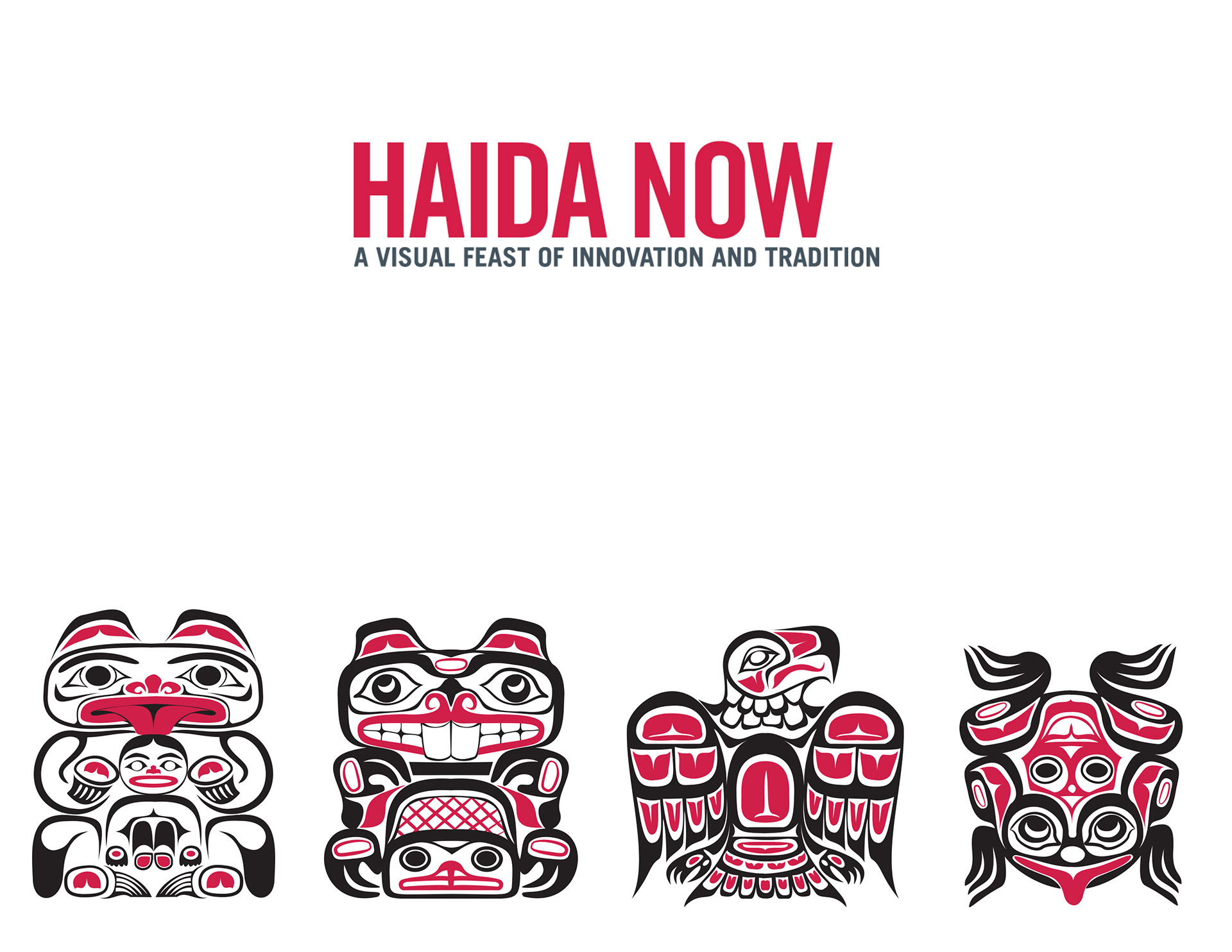 This exhibition features an unparalleled collection of Haida art, boasting more than 450 works.
Mind maps, thumbnails and various takes on what I could achieve with a successful mailer.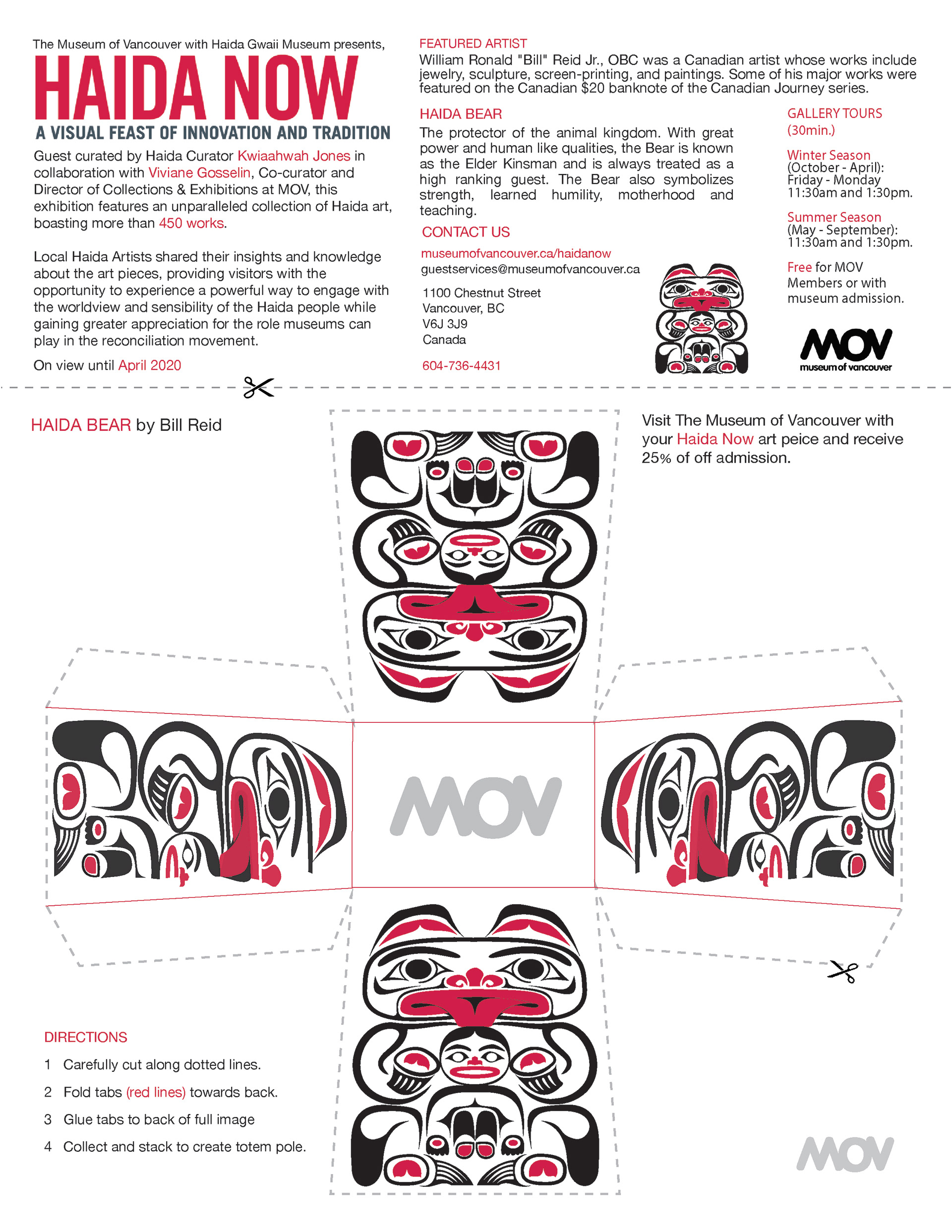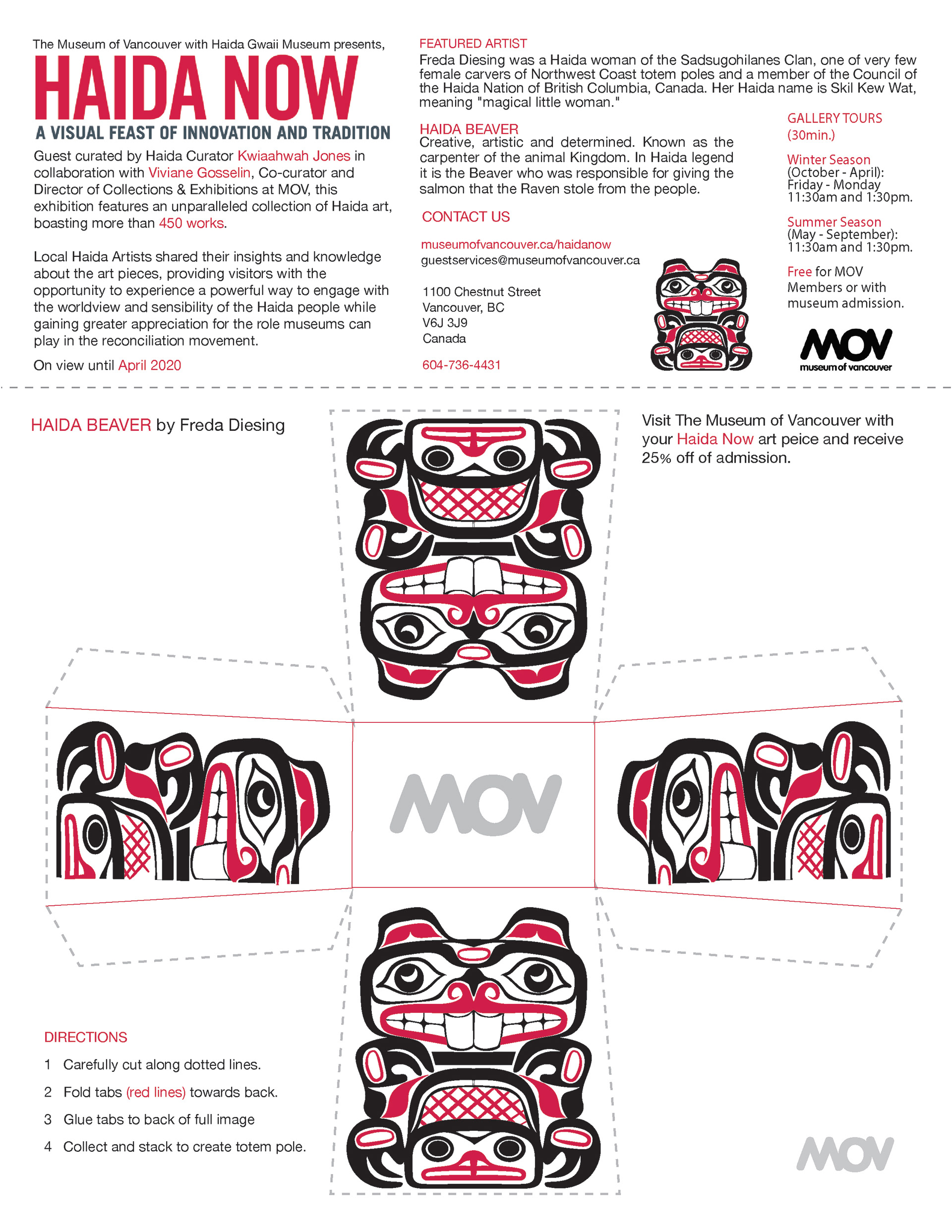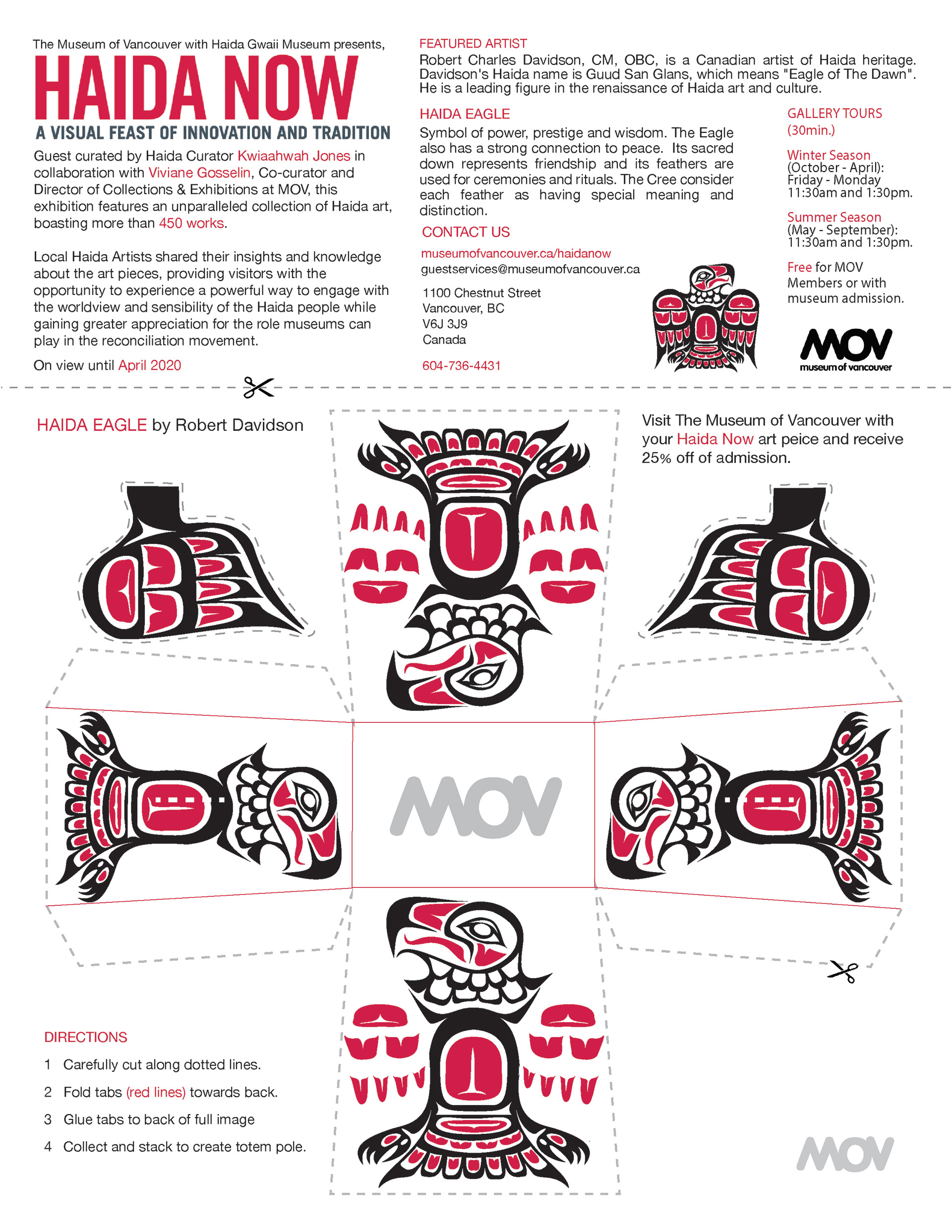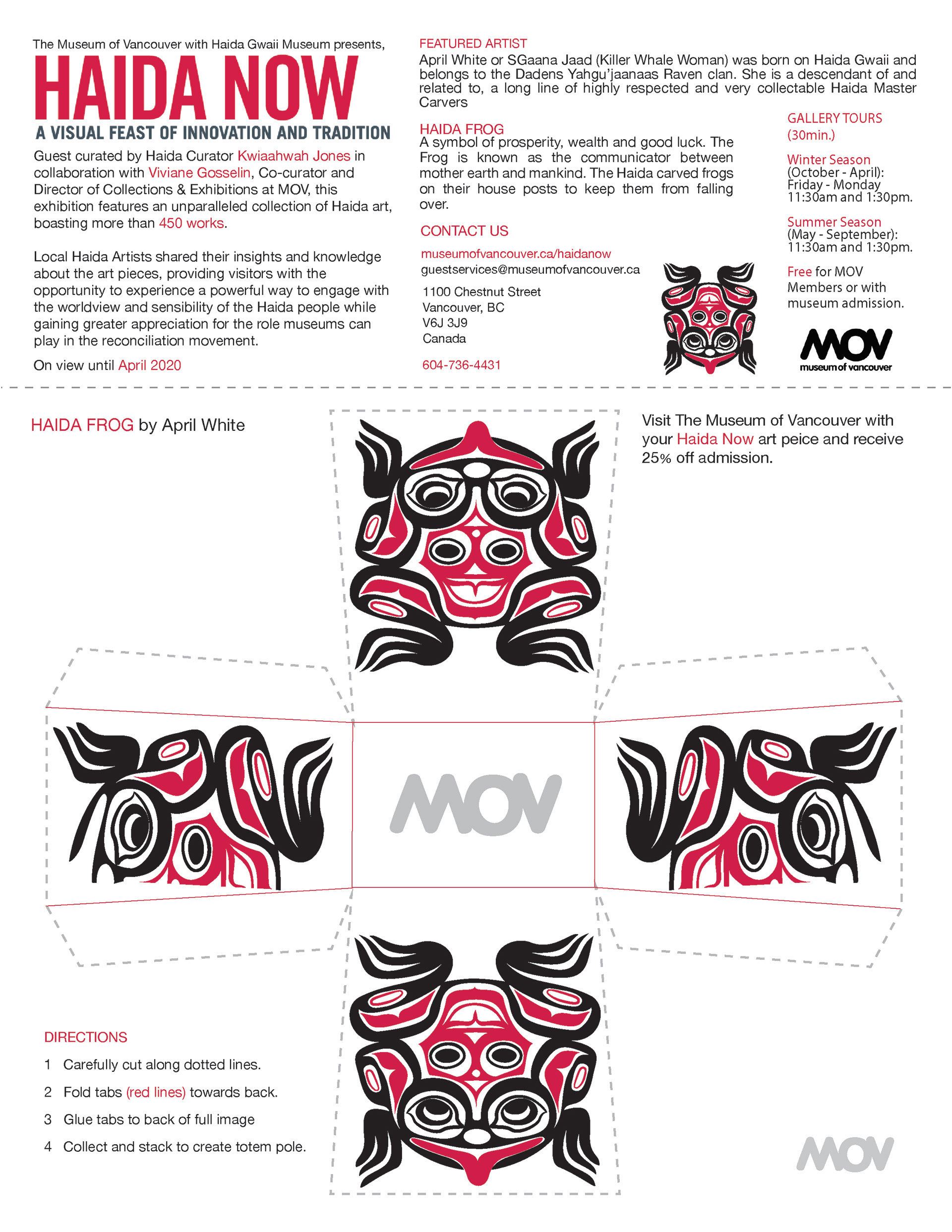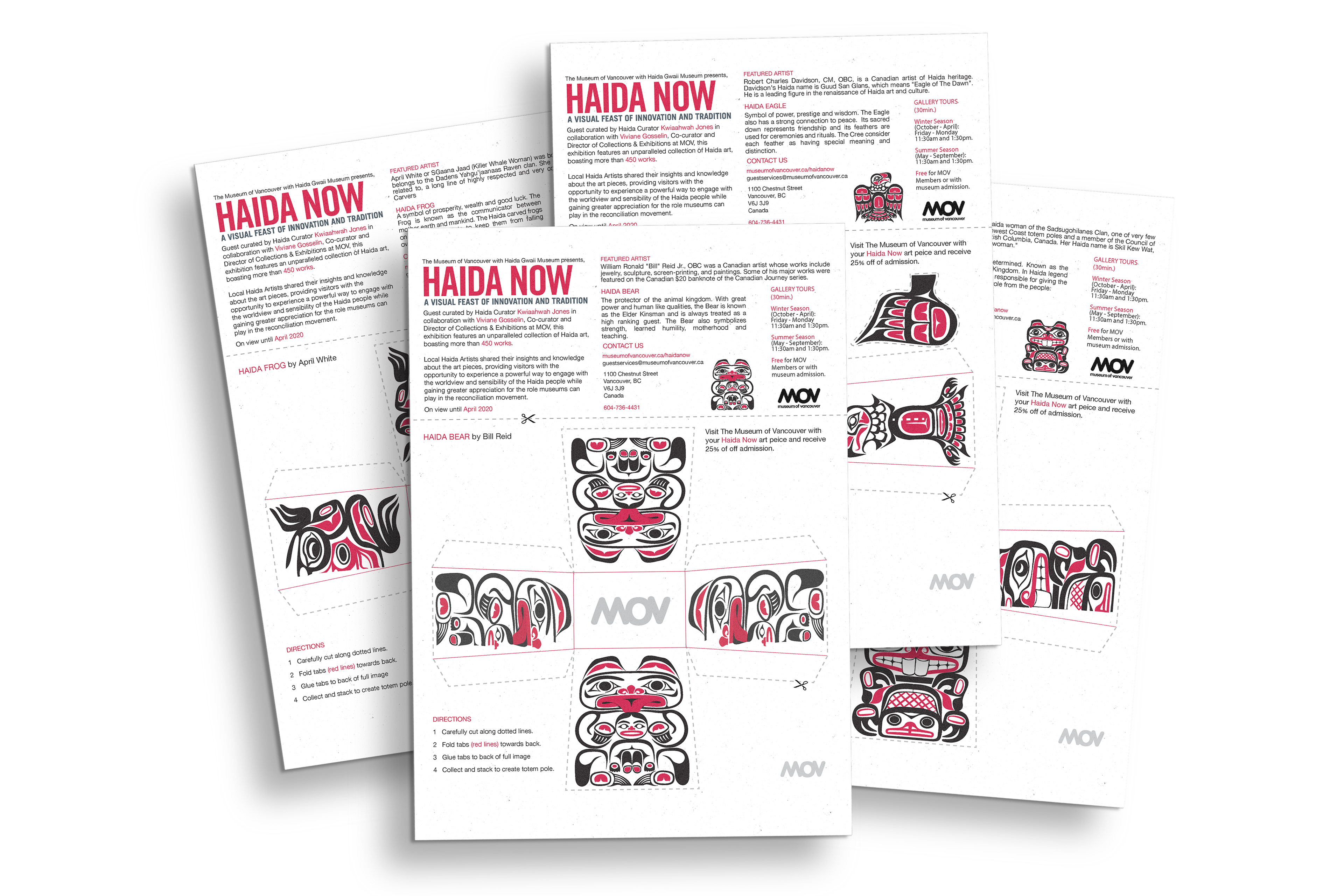 Final designs for the mailers and customized envelopes to send to schools in the greater Vancouver area. Each mailer contains an informational card at the top of the page that can be cut and saved for educational purposes.  The characters are marked and labelled with instructions to be cut-out, glued and stacked.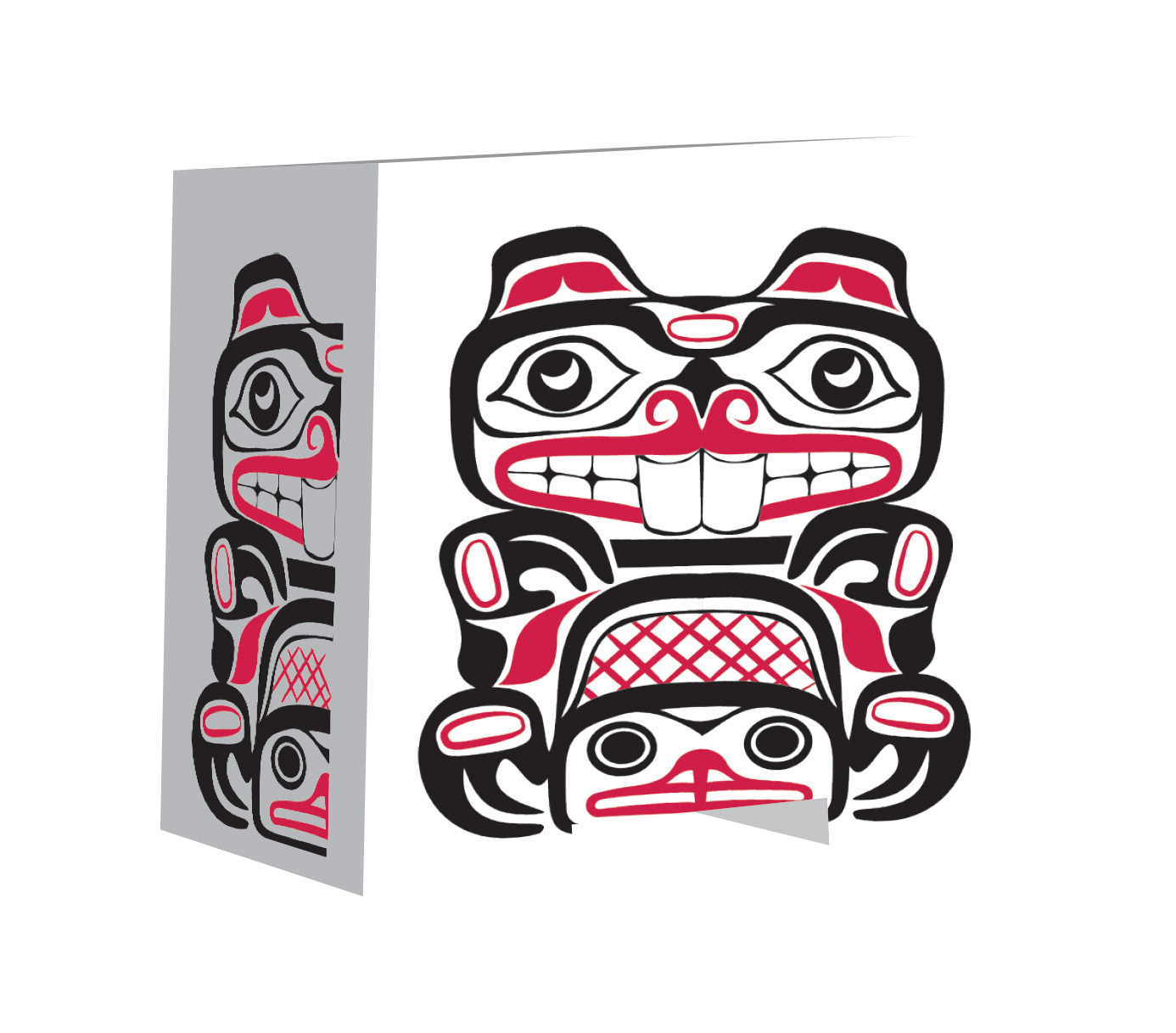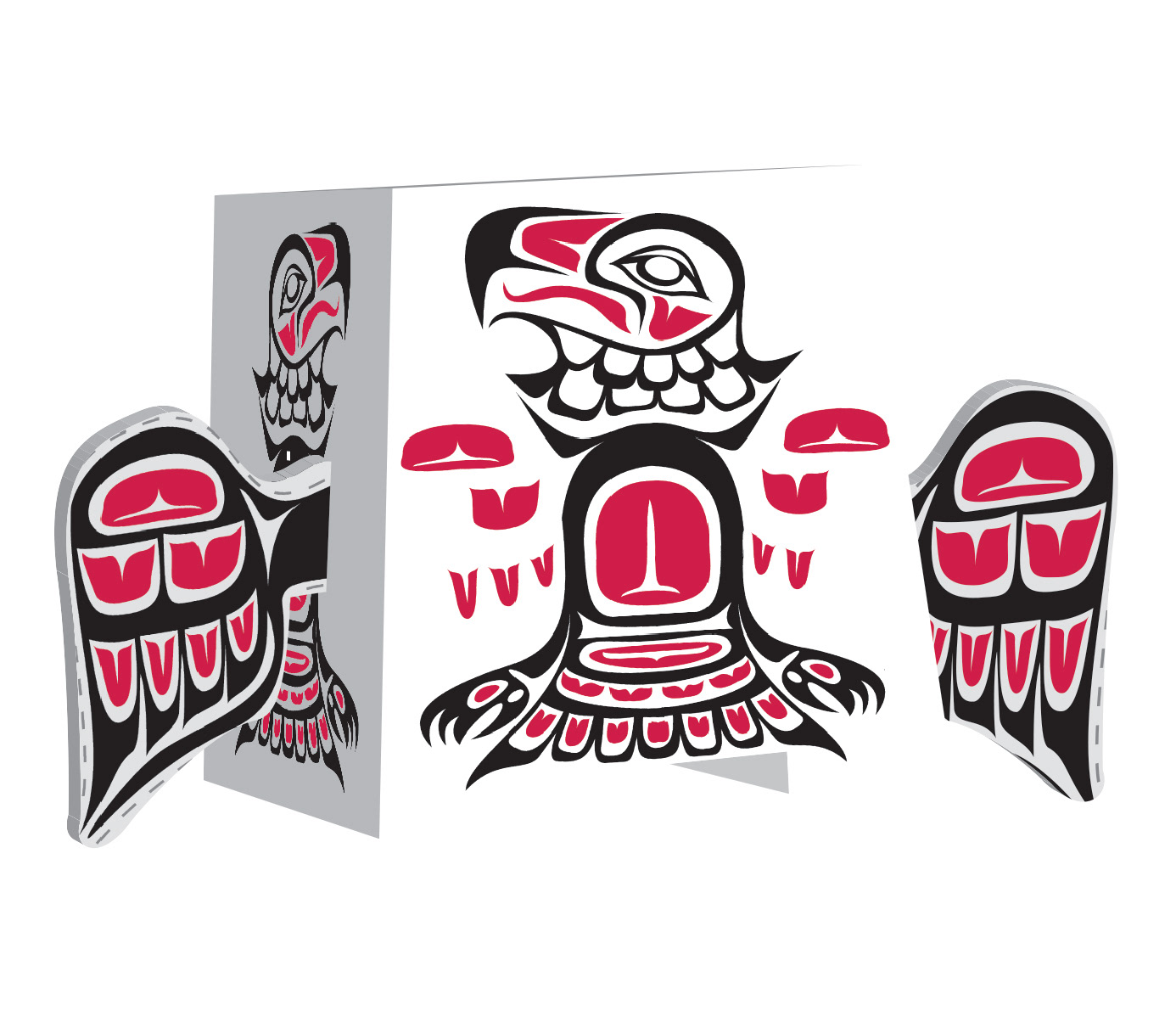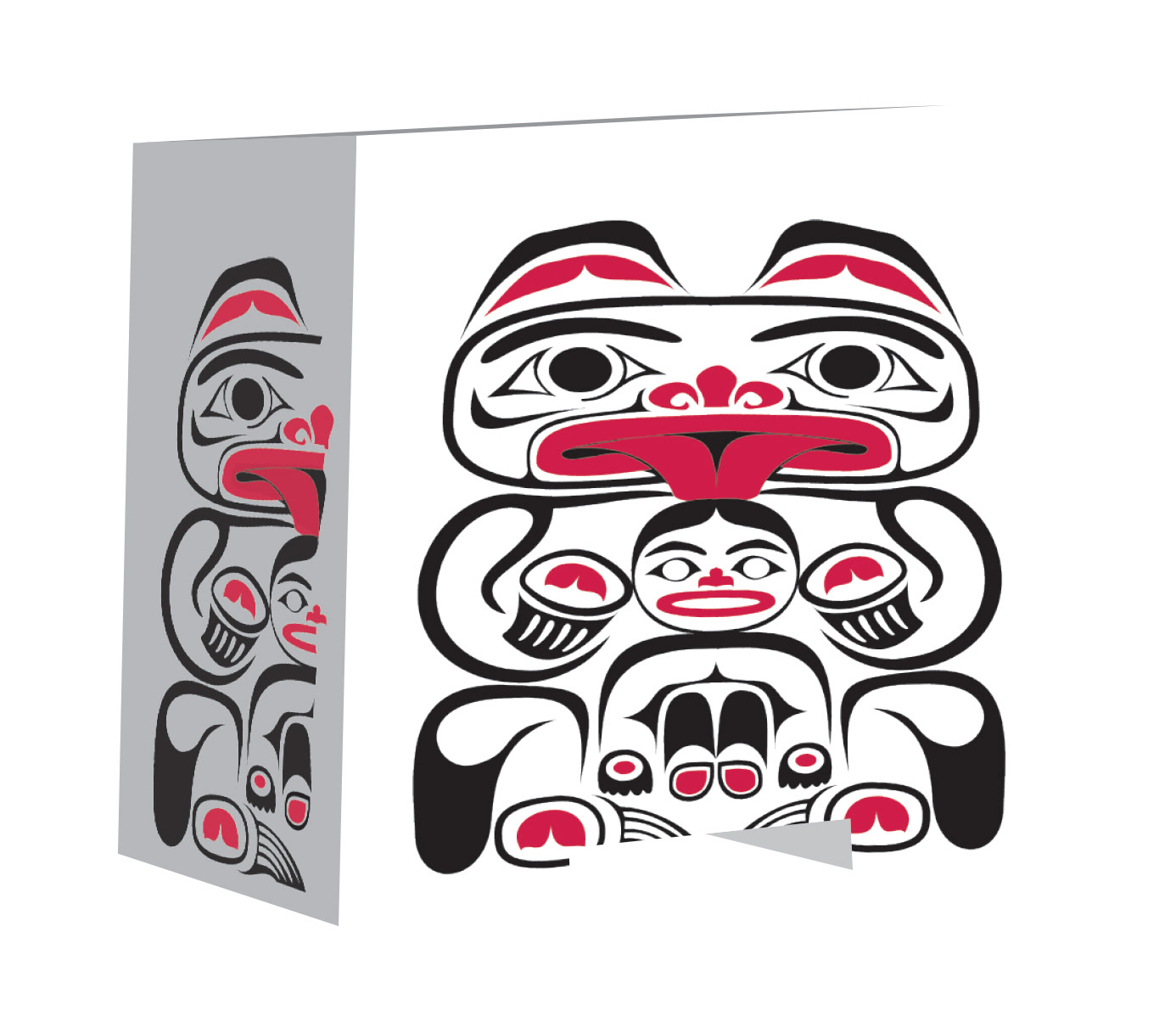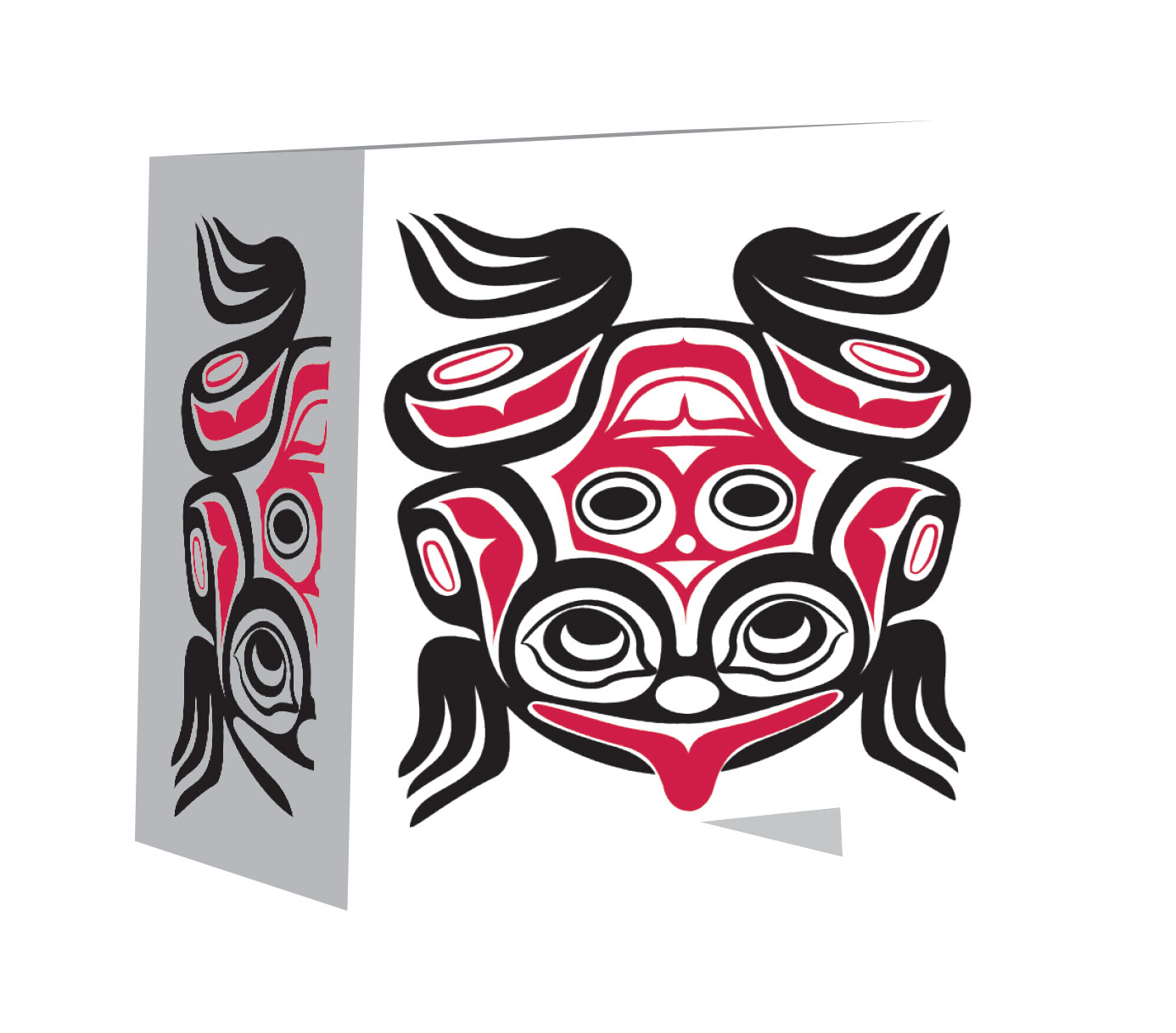 Haida Gwaii characters folded and glued to create the final Totem Pole. Educational, inspirational and fun for children while also cost effective and easy to produce. 
 All created using Adobe Illustrator, Photoshop, Indesign
Submitted to BCIT ​​​​​​​