This was a cover contest submission for the Georgia Straight, a free Canadian weekly news and entertainment newspaper published in Vancouver, BC. 
The winner will see their cover in Georgia Straight boxes across Vancouver plus a $500 prize pack with cash and local gift certificates. The runners-up will be featured in an online gallery on their website. The theme of the cover is summer in Vancouver. 
 Capture the energy, arts and festivals that will be taking place during the summer in Vancouver. Show what beauty and diversity the city has to offer. Create a sense of community and examples of people just having fun together.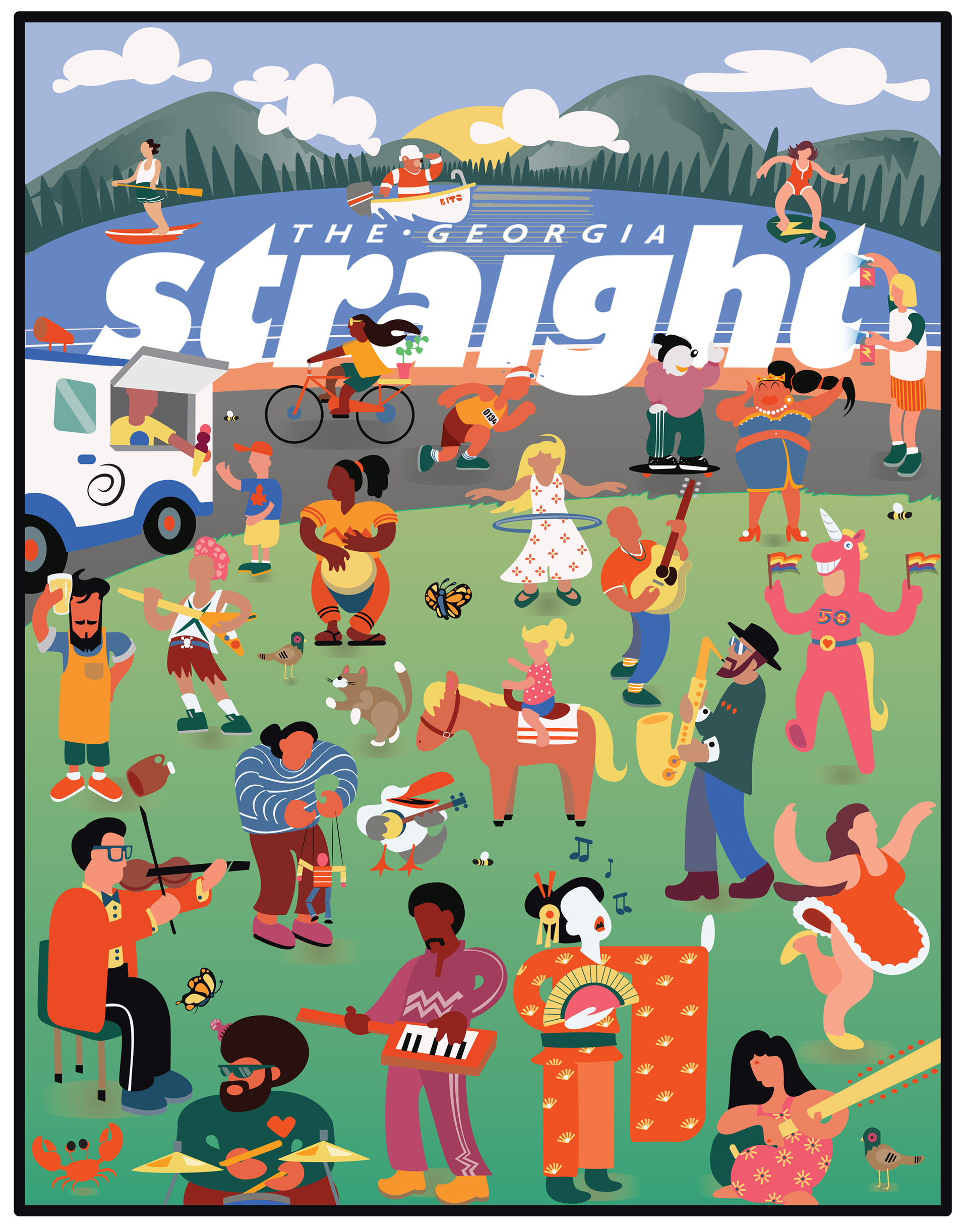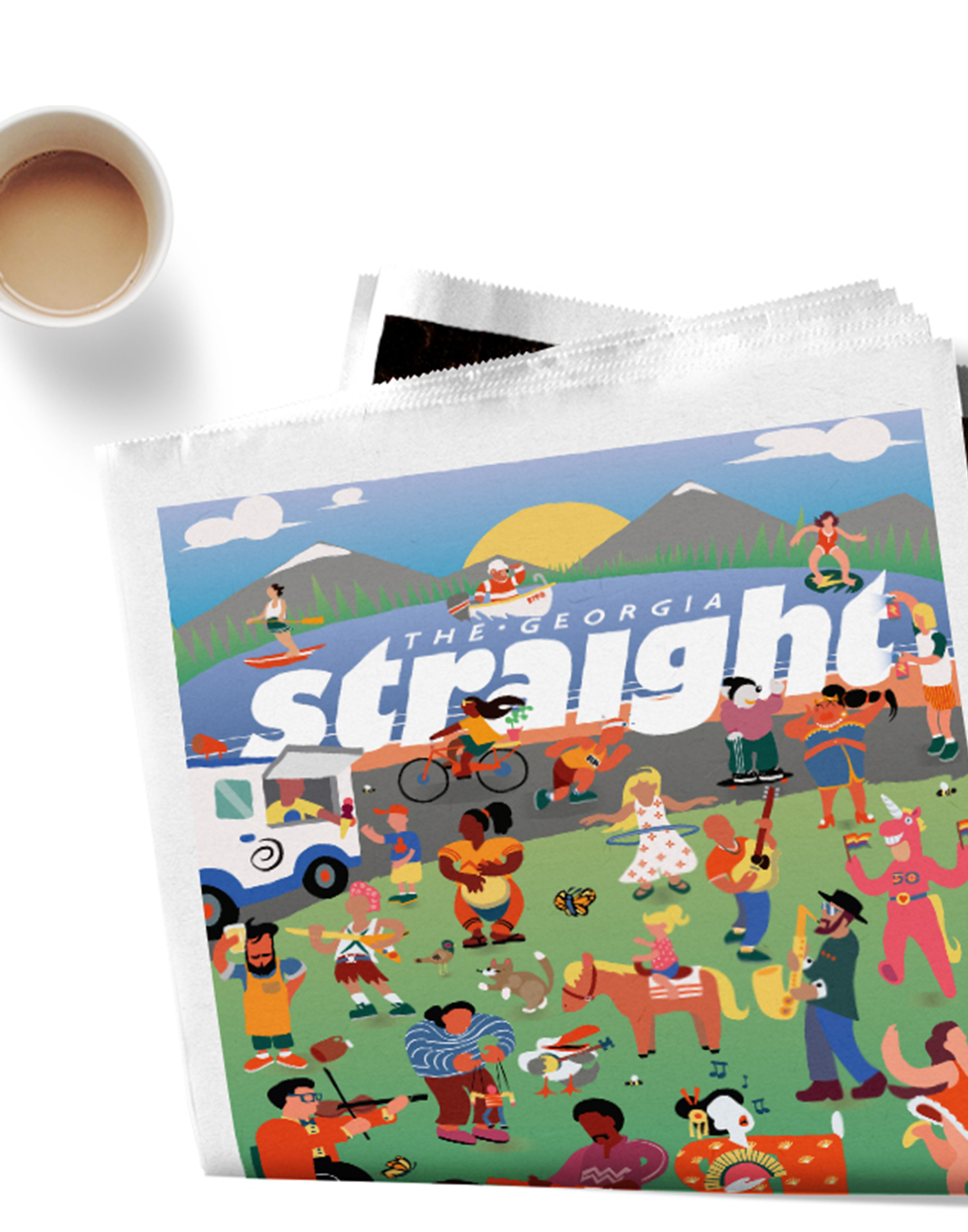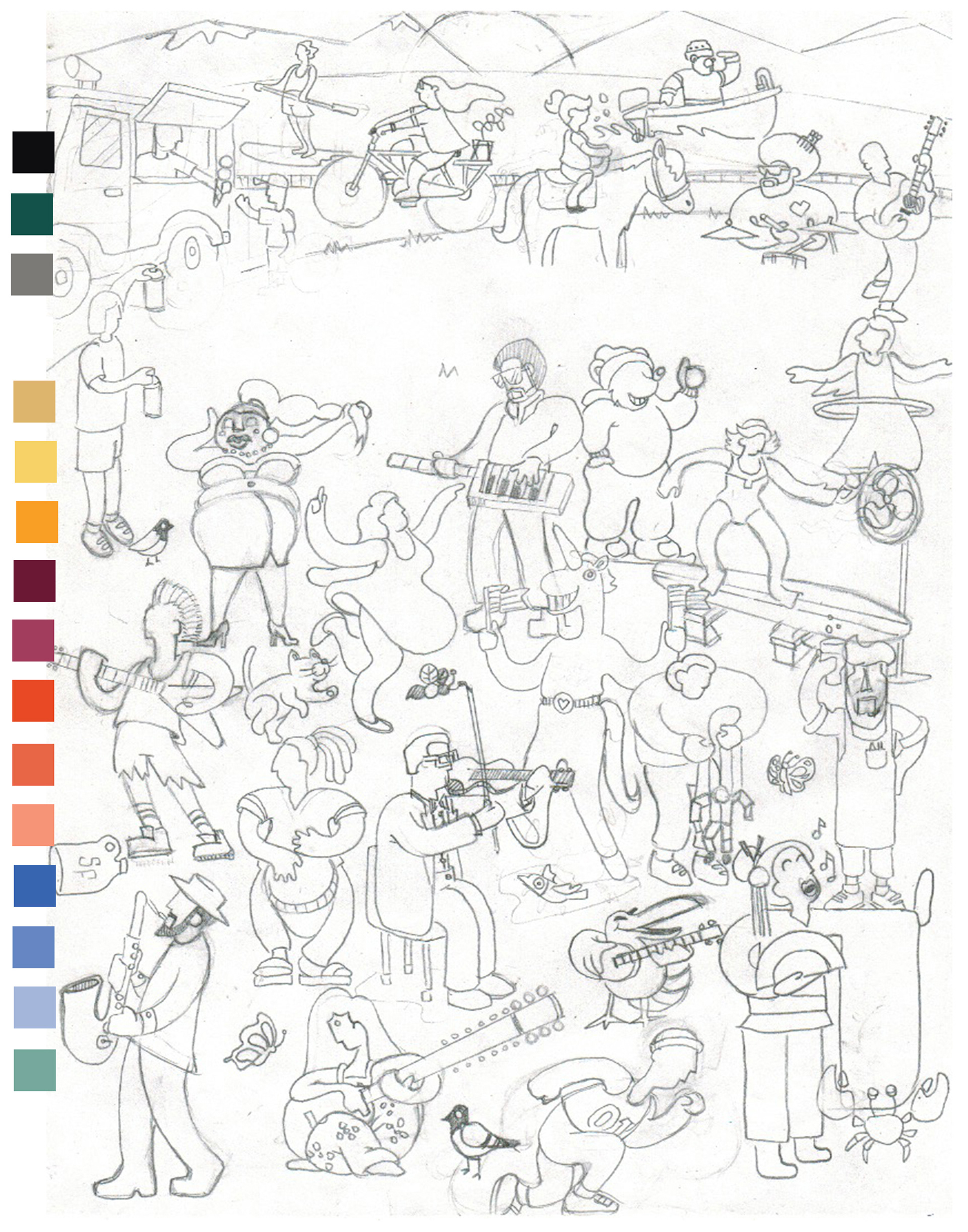 The final sketch before moving it into Illustrator.  Finding symmetry with the characters and their activity along with the directions they were headed took adjusting until it had the right balance.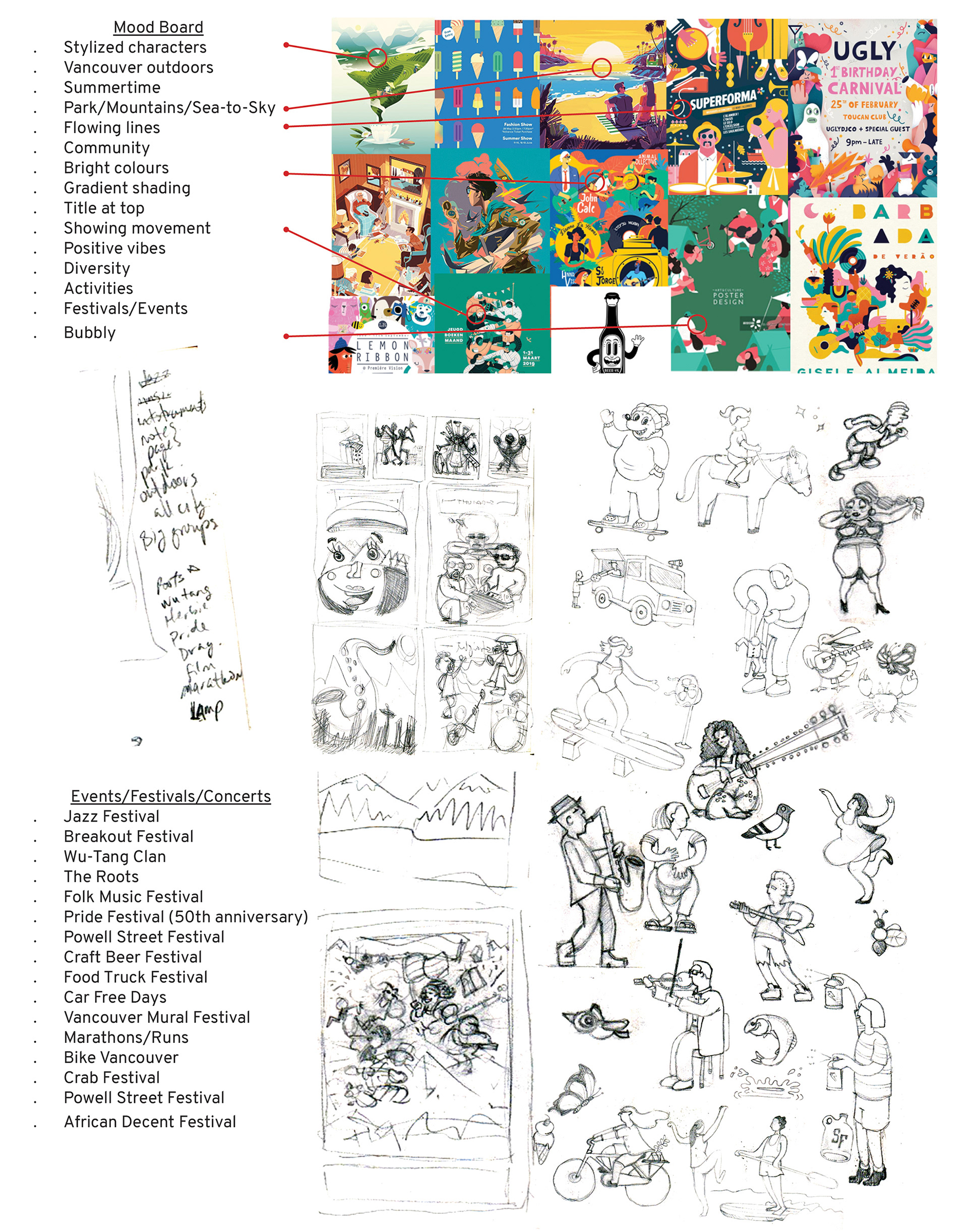 The creative process of beginning with a mood board and key phrases for primary inspiration, trying to connect the theme and style with the subject matter.
Multiple thumbnails of different ideas and directions are necessary for me to work out the best layout and design for the project.  
Created with Adobe Illustrator
Contest hosted by Georgia Straight