Freebird is an independent Asian-style rotisserie chicken shack in Vancouver, BC. They serve flavourful free-range, hormone-free chickens with tasty sides of rice, soup, and salads.
With provided copy and measurements, illustrate and design menu-board showcasing every item available at Freebird while articulating the options and preparation of the food to make ordering easy for anyone not familiar with their style of service. 
Illustrate believable and attractive food illustrations. Organize items to easily understand  the food items and preparation of chicken. Give the illustration a fun and approachable style with strong, dynamic colours.

Final Image of menu-board to be installed on a light box and displayed behind ordering counter.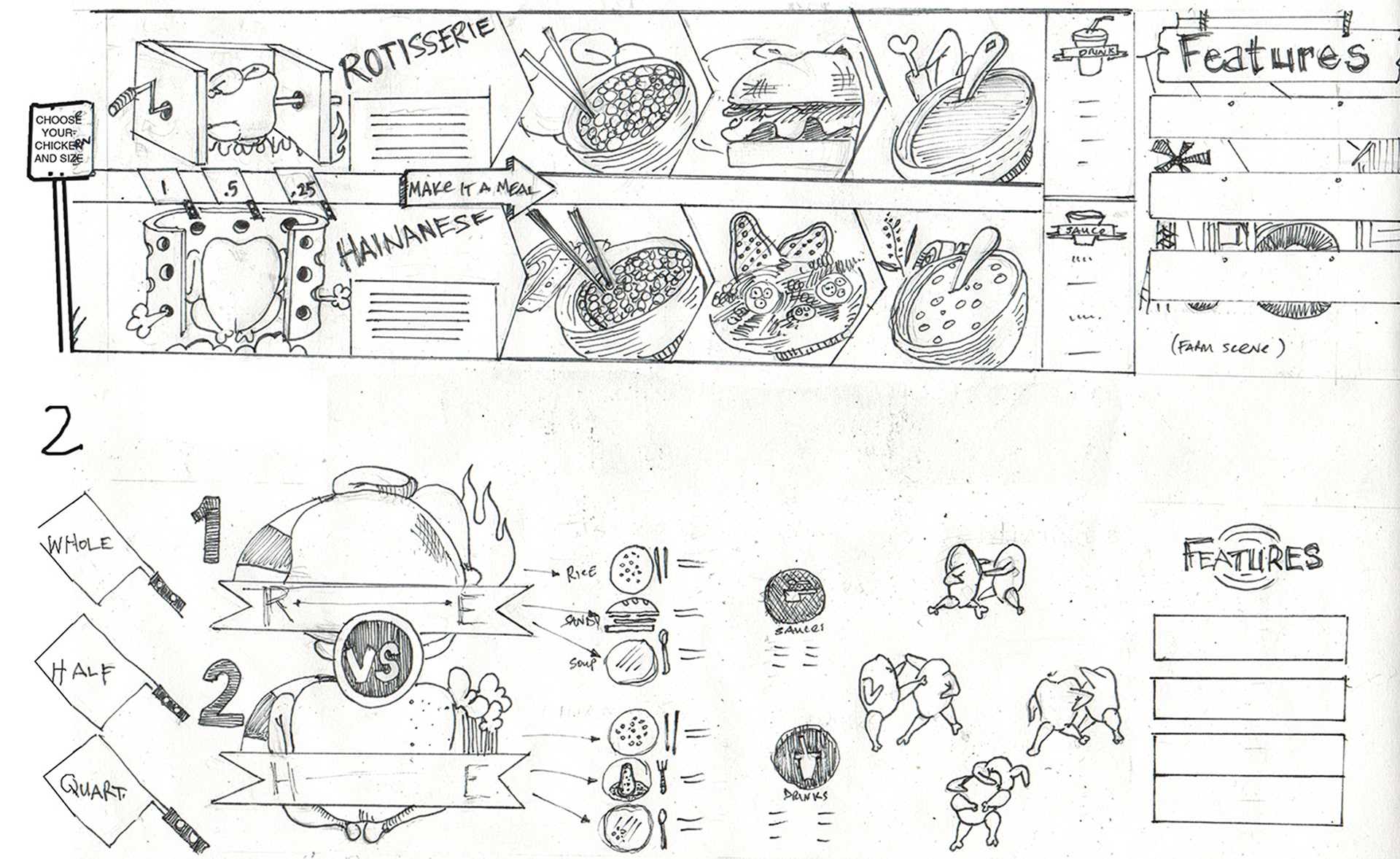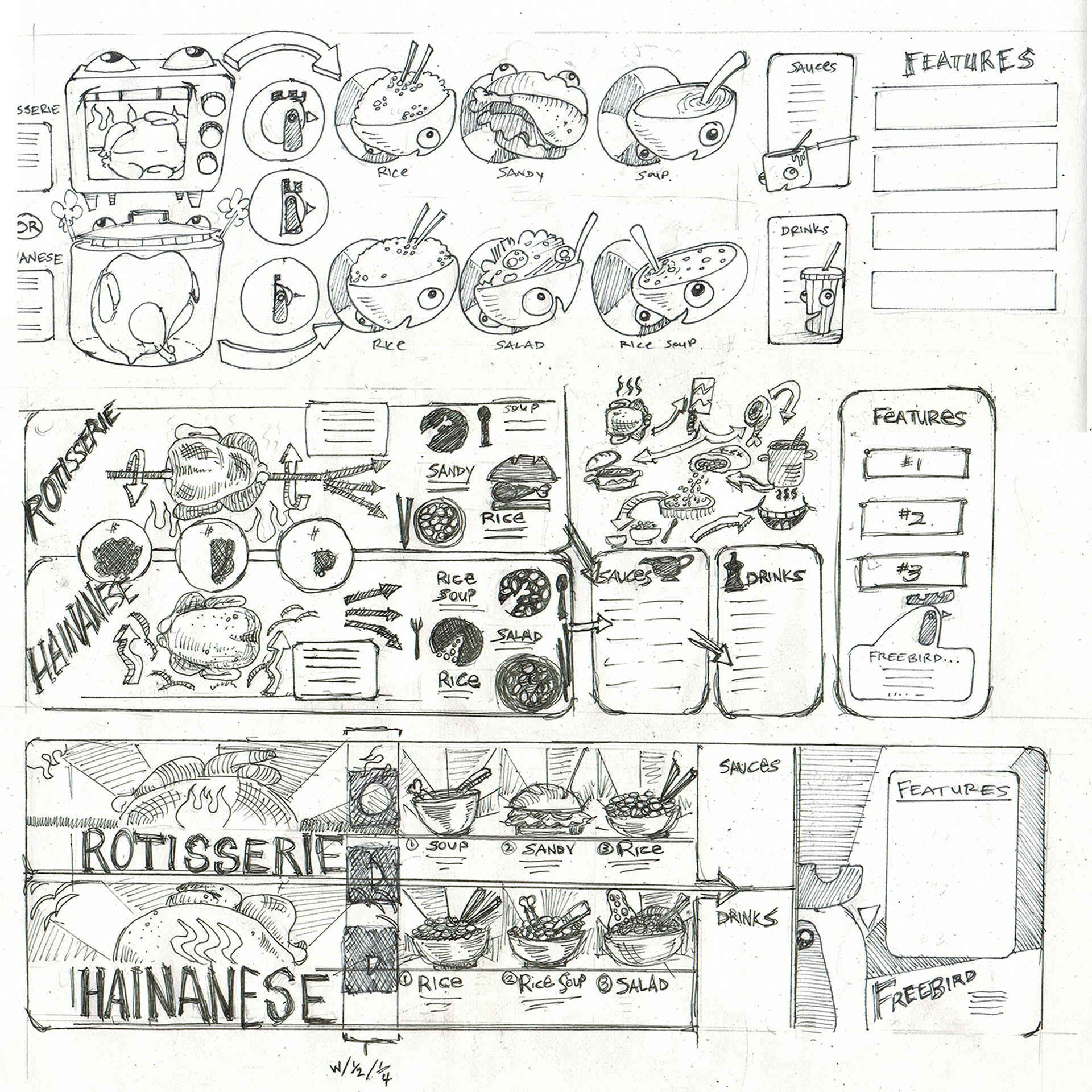 Working out the organization of the menu items with multiple sketches.