Collingwood Neighbourhood House is promoting the well-being of the Collingwood community by providing leadership and working collaboratively with individuals, families, agencies and other groups to develop and support inclusive, innovative, sustainable initiatives and services that respond to the community's social, educational, economic, health, cultural and recreational needs. A place to belong, a place to grow. 
 In a team of three, create design and layout for poster, flyer and banner for the community annual festival. Keep festival mascot, the BC salmon riding a Penny farthing. The poster must include illustration, required information and a sponsor section.
Portray a sense of community and kindness with the illustration.  Have a diverse crowd of people enjoying various activities and hobbies. Make it clear it is a Vancouver event with references to the city. 
Melanie Bland and Jennifer Marsh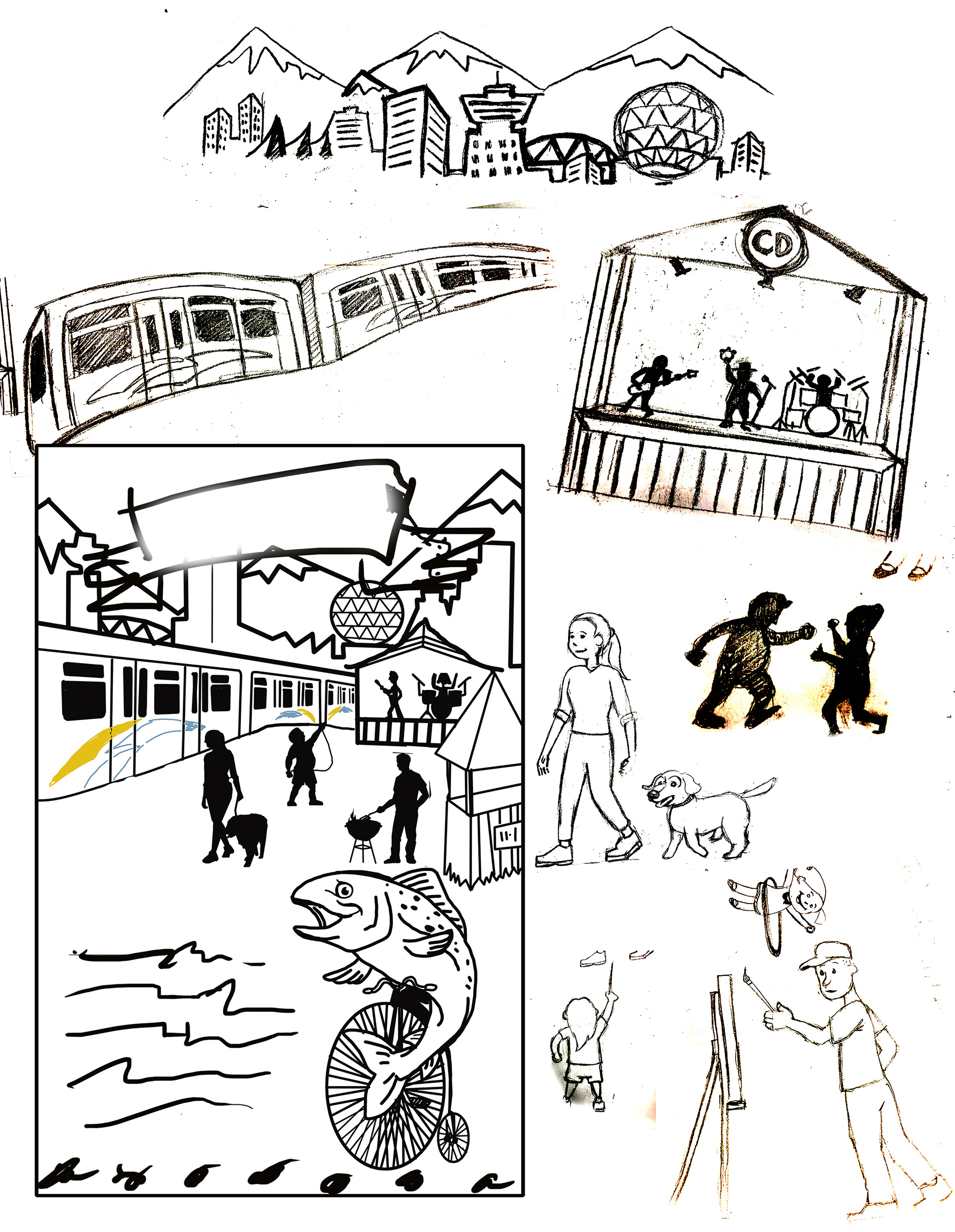 Rough layout sketches of the poster content, designs with client feedback.  Each item was then individually drawn by hand, scanned and made into vector graphics.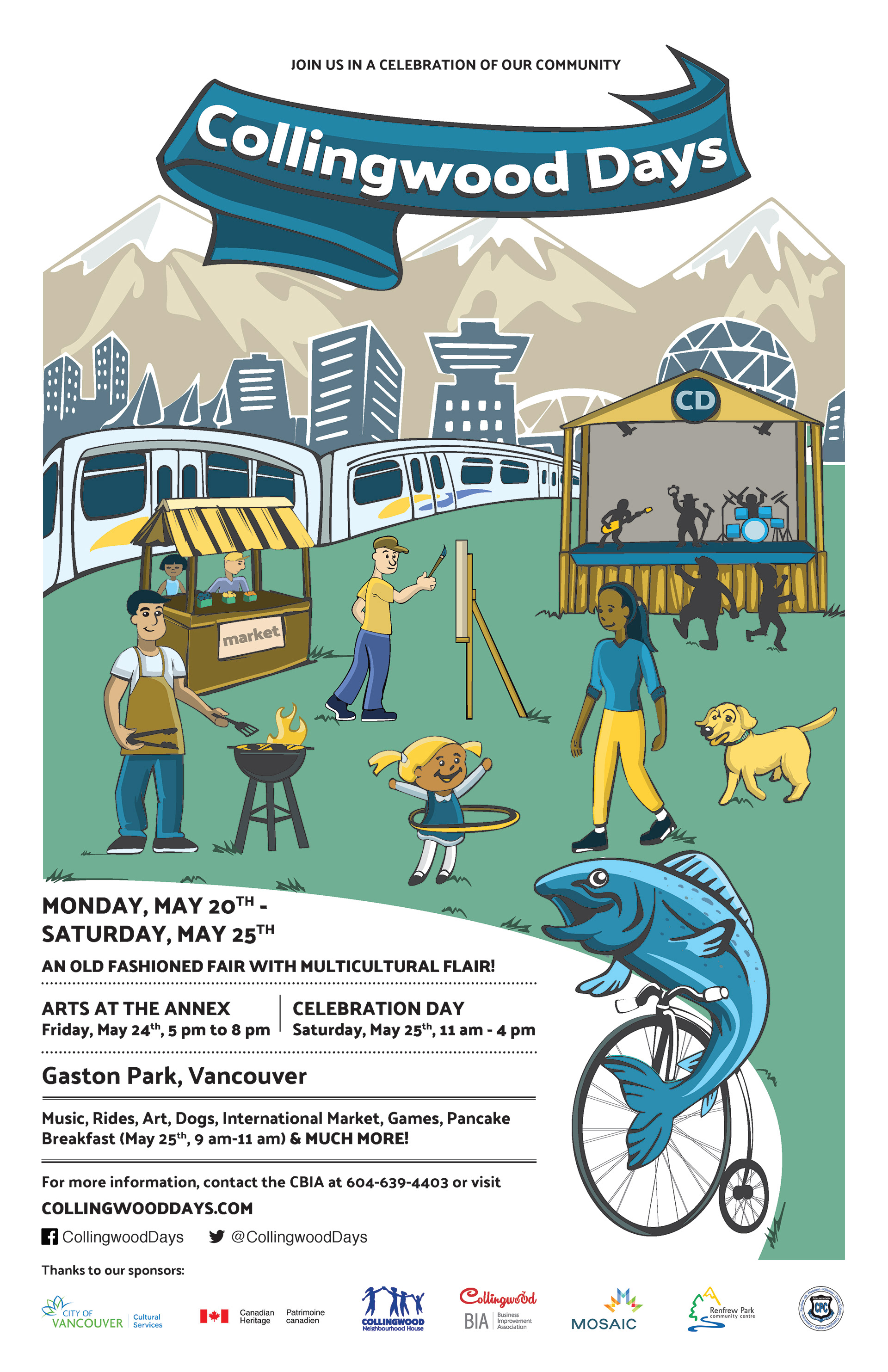 Final full colour poster design used for Collingwood Days Festival 2019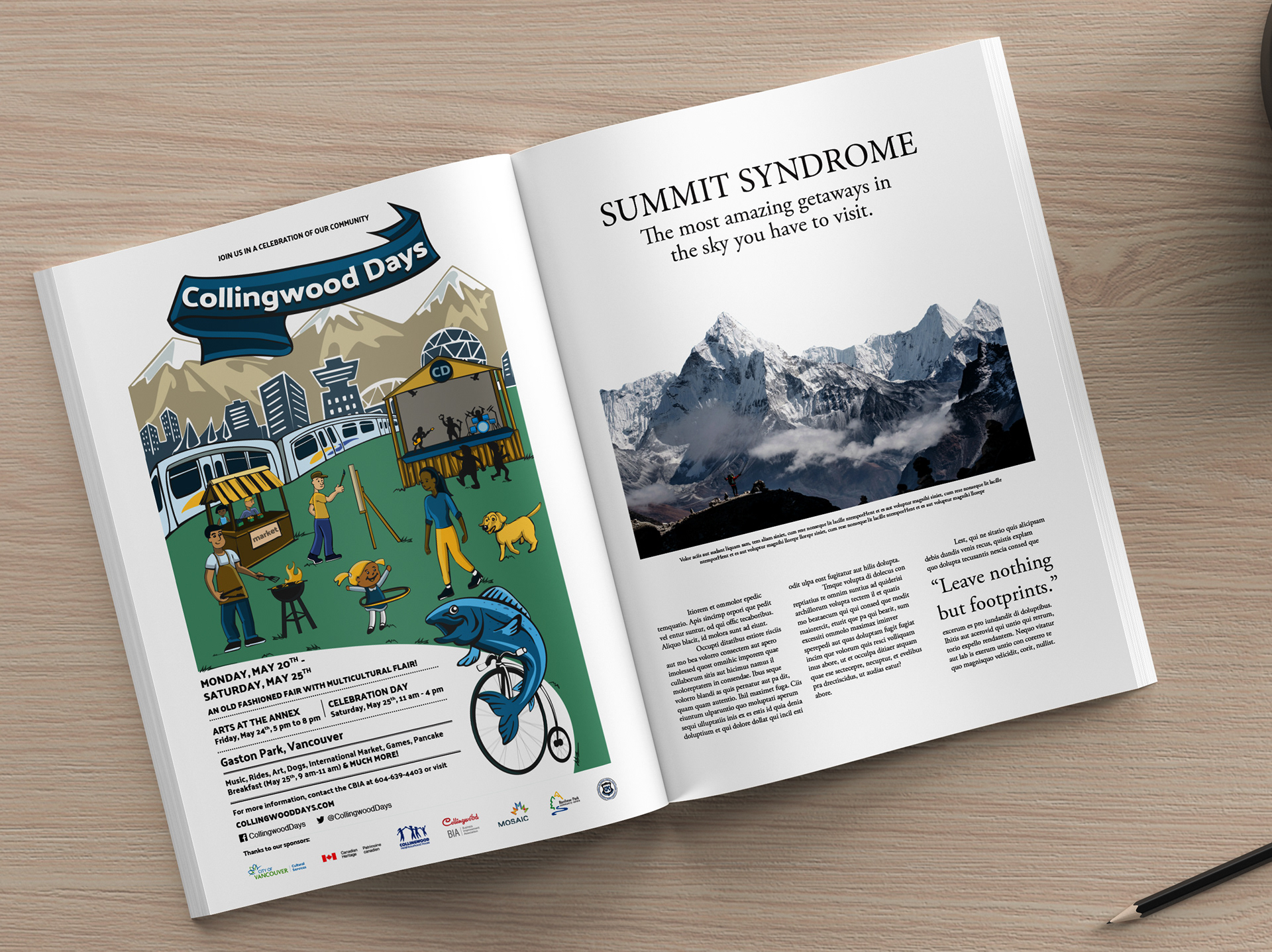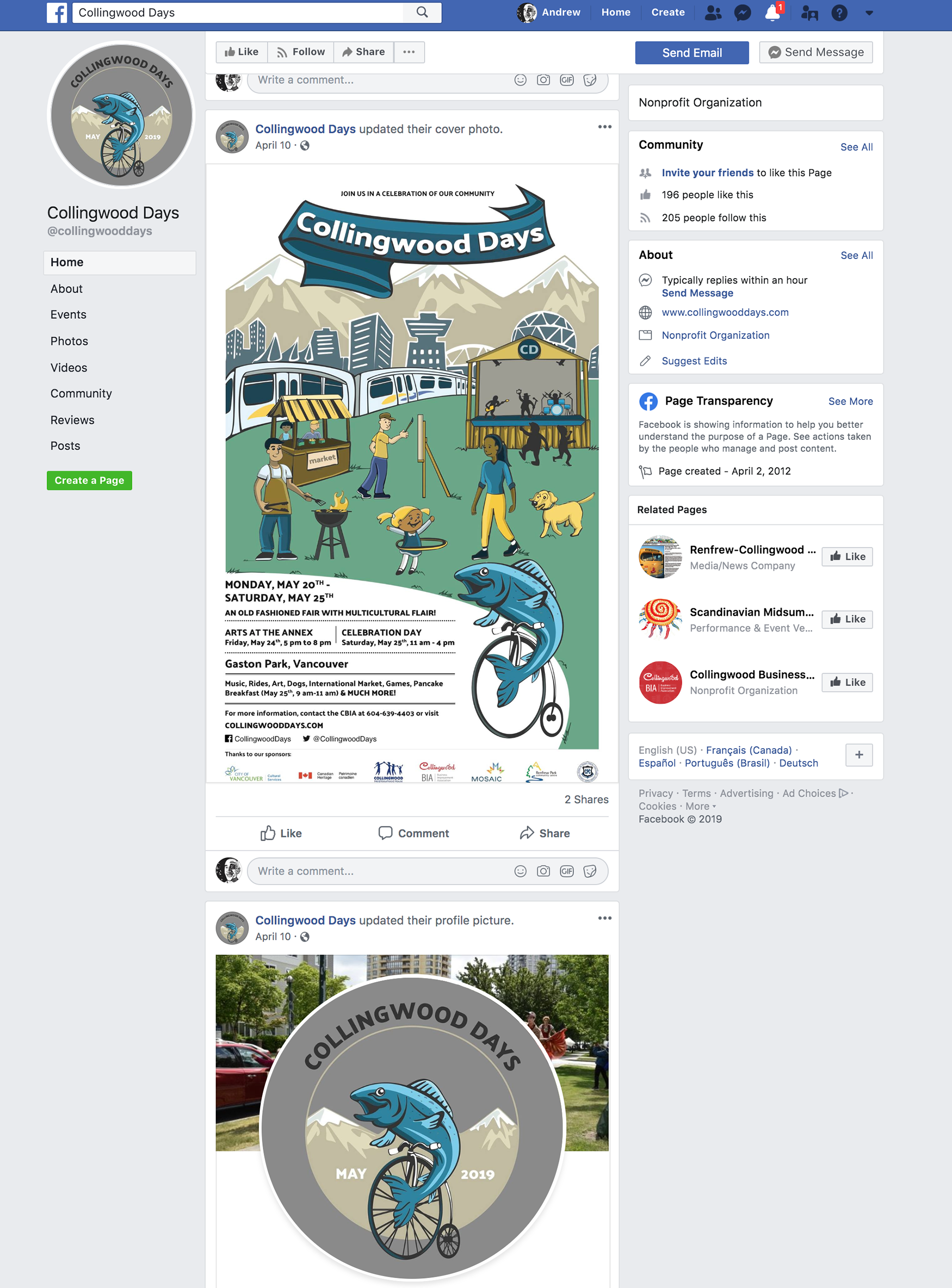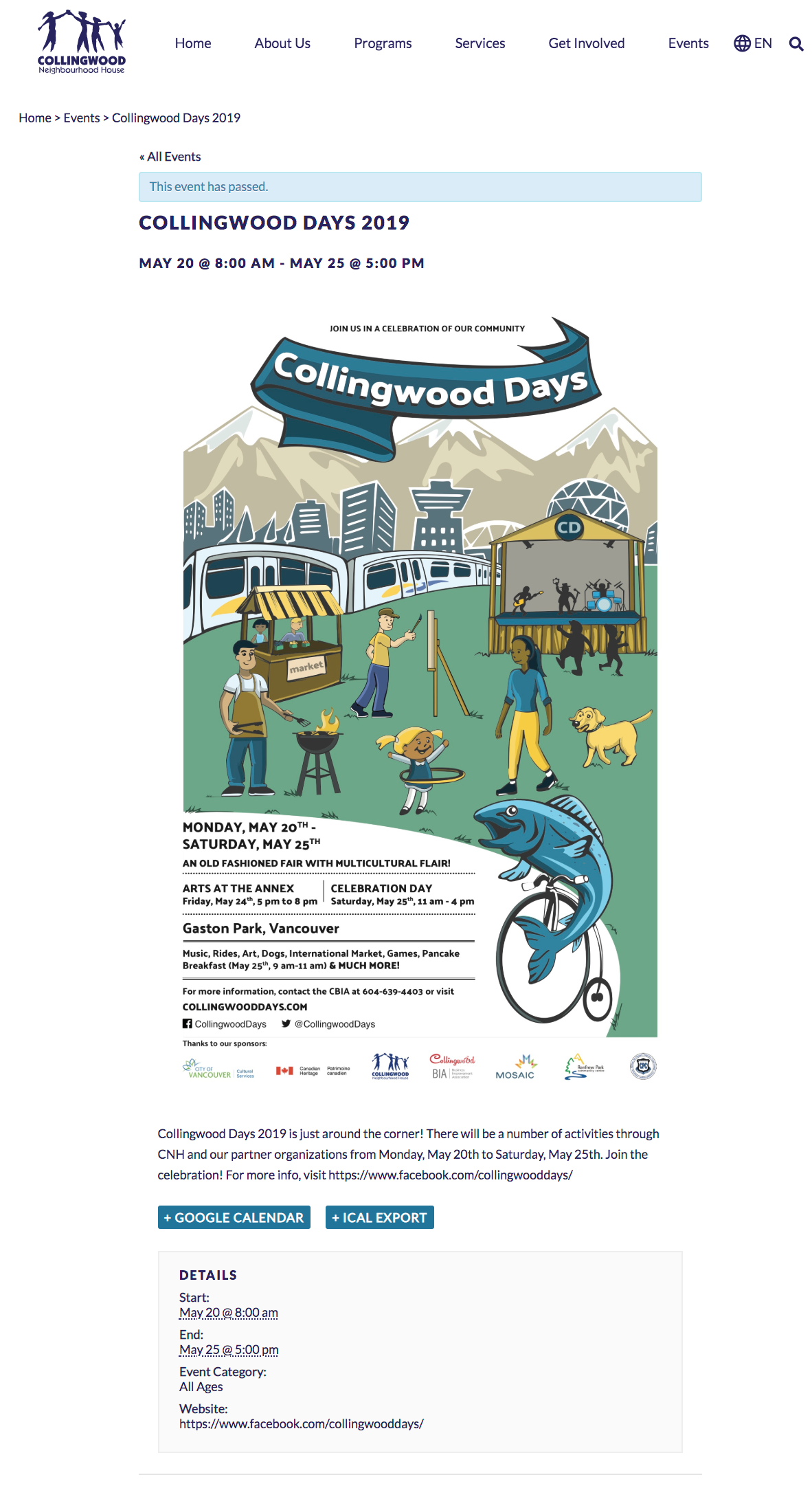 Full-page print and digital advertisements.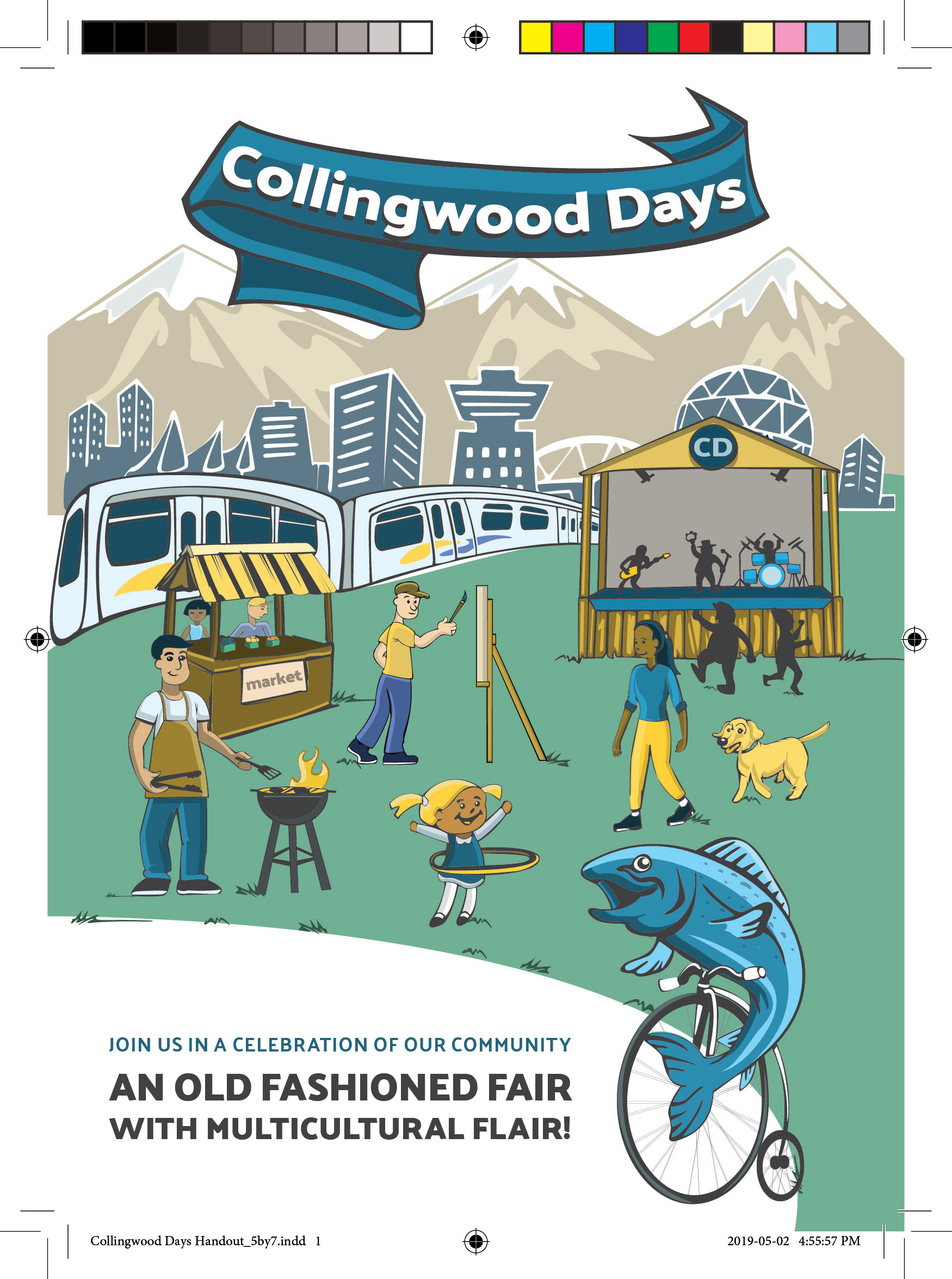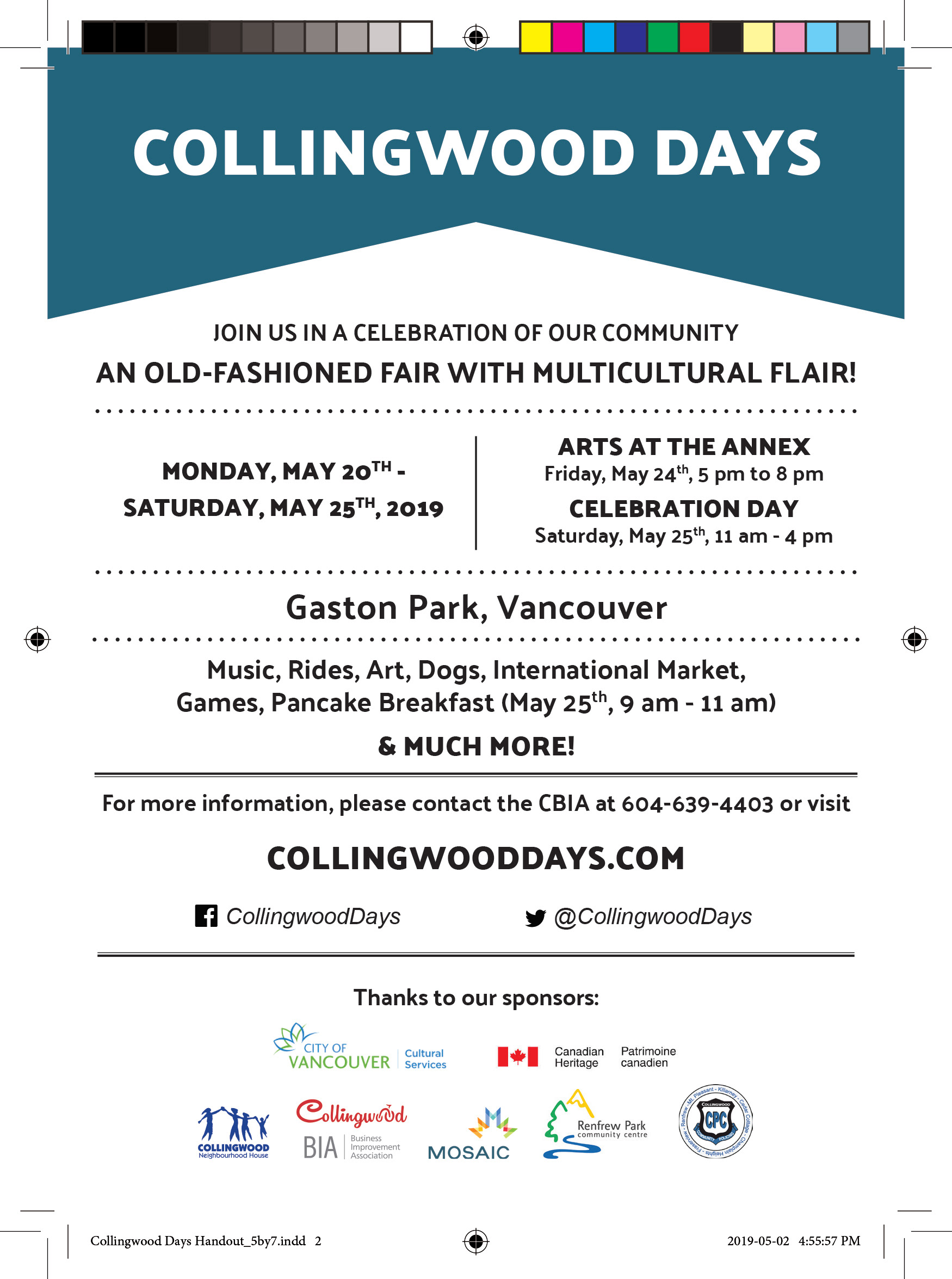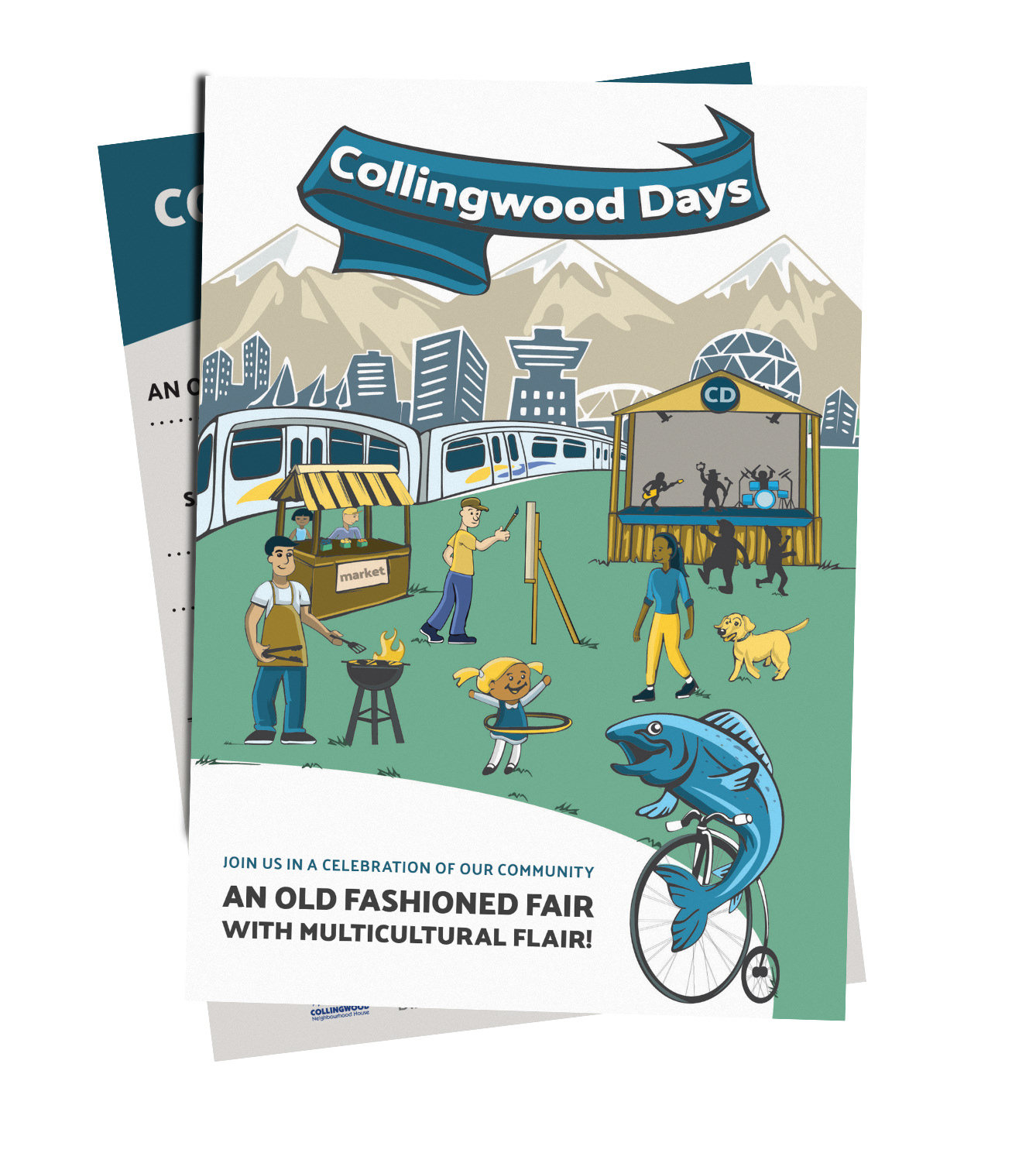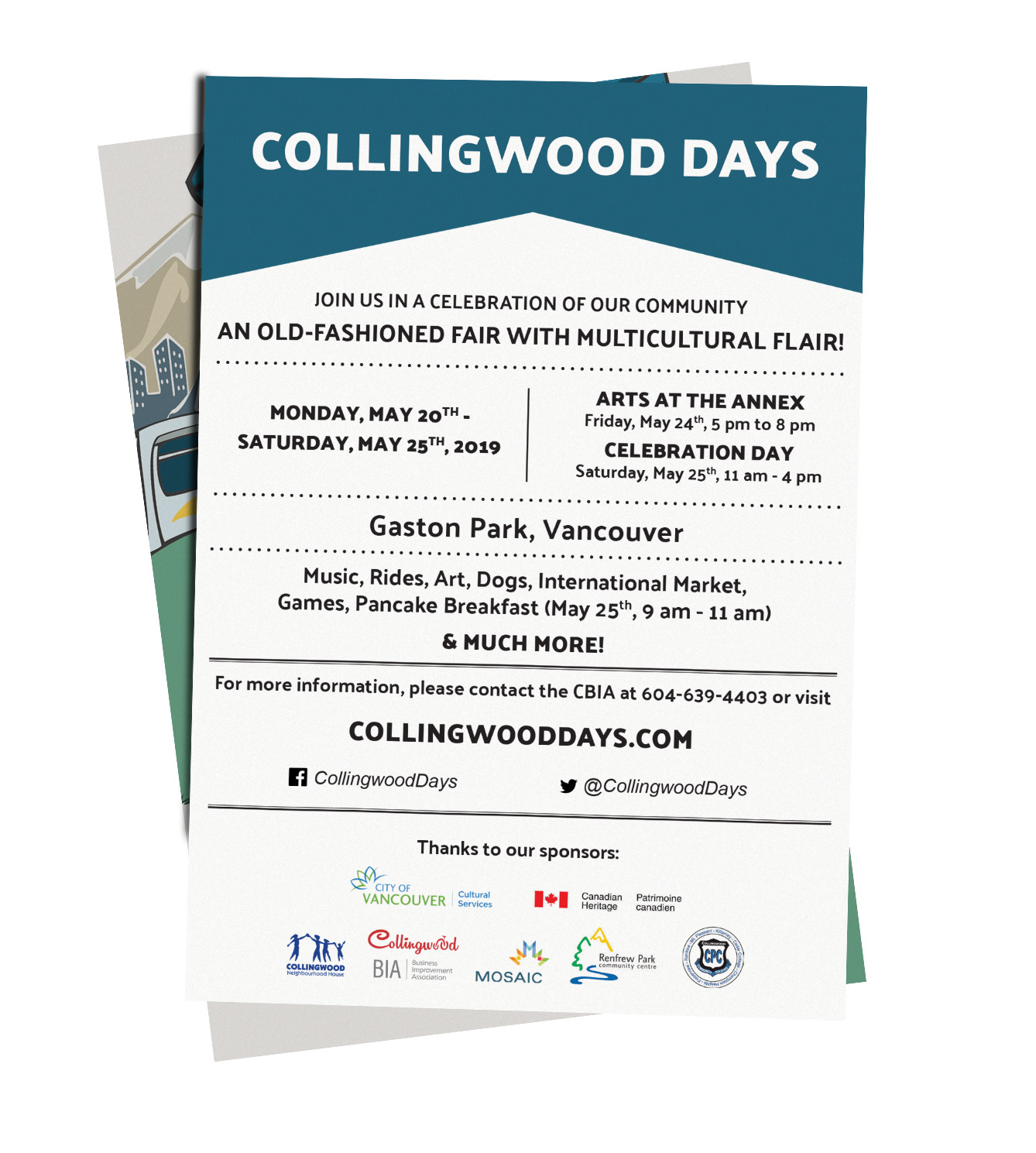 Postcard designs and full colour prepress preparation with bleeds.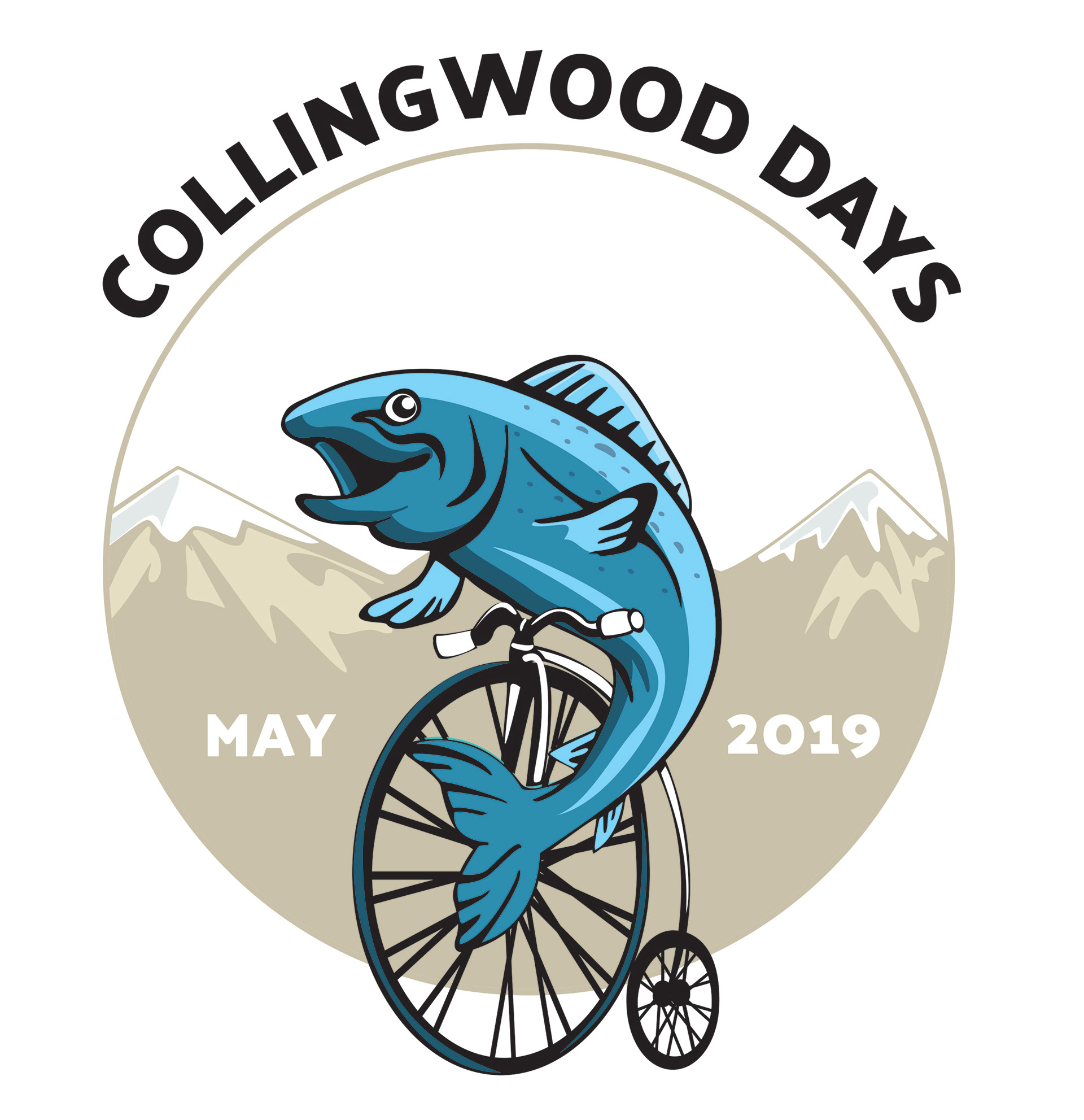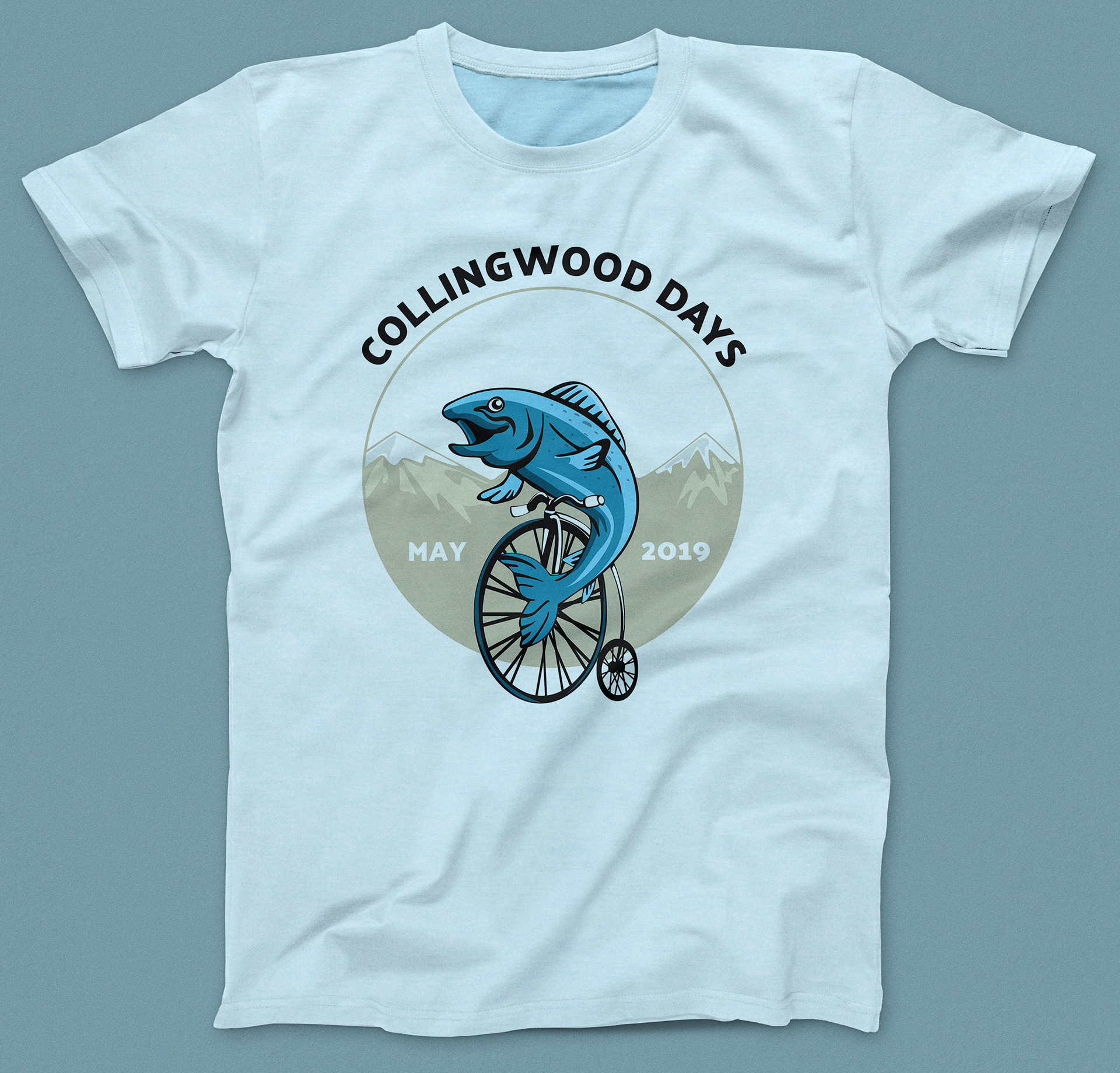 Stage banner hung behind live entertainment and T-shirt logo worn by volunteers.
Created using Adobe Illustrator, Photoshop and InDesign.
Hired by Collingwood Neighbourhood House