Big D's is a delicatessen that has recently opened in Woodstock, ON. The shop serves delicious sandwiches, soups and snacks with seasonal ingredients with a dining area to enjoy your meal and jars of pickles to take home. Unique to the area, Big D's is independently owned and operated, using fresh and local produce. It is quickly becoming a hometown favourite. 
 Create complete company branding for Big D's Sandwich Shack. Communicate family-friendly atmosphere with clean and wholesome food. Services include : logo design, stationary, labels, menu design, posters, advertisements, merchandise and website images. 
Have a clean, professional and recognizable company logo and brand that portrays the energy you will receive at Big D's and give a sense of comfort and trust. Attract a loyal customer base and prove to be a positive addition to the community and stir up excitement about the restaurant.
The final logo for Big D's represents the neighbourhood family sandwich shop.  The introduction of Darryl to the community with a bright and inviting smile, the handwritten type has a personal touch to gain trust and the red draws attention as well as entices the appetite.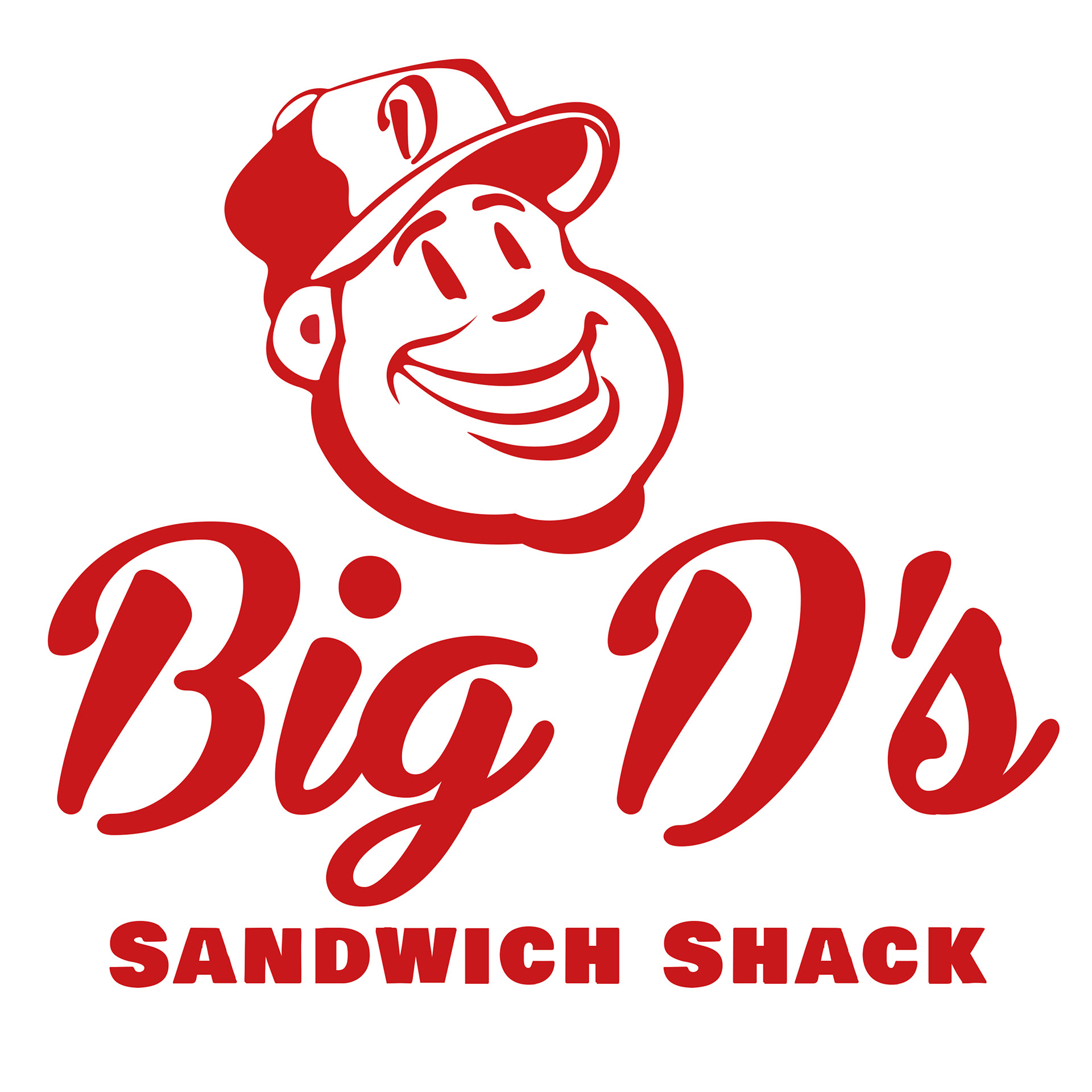 Aside from the amazing sandwiches, Big D's are also selling their fantastic homemade dill pickles.
 Create pickle characters, layout and design for pickle jar label that will be presented and available for sale in the deli.
Have a clean, professional and recognizable label that has a unique look that will communicate the message of trust, quality and humour.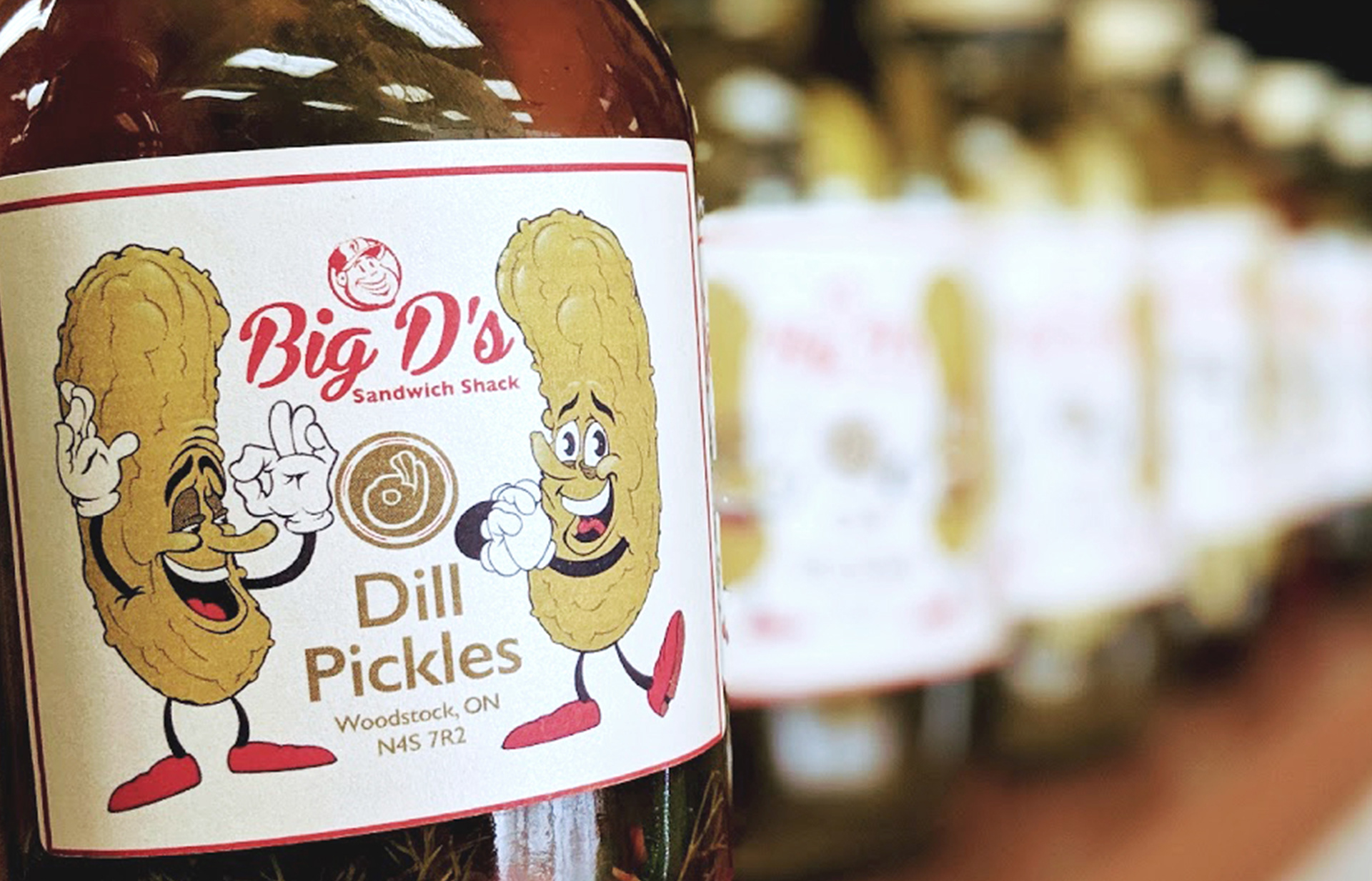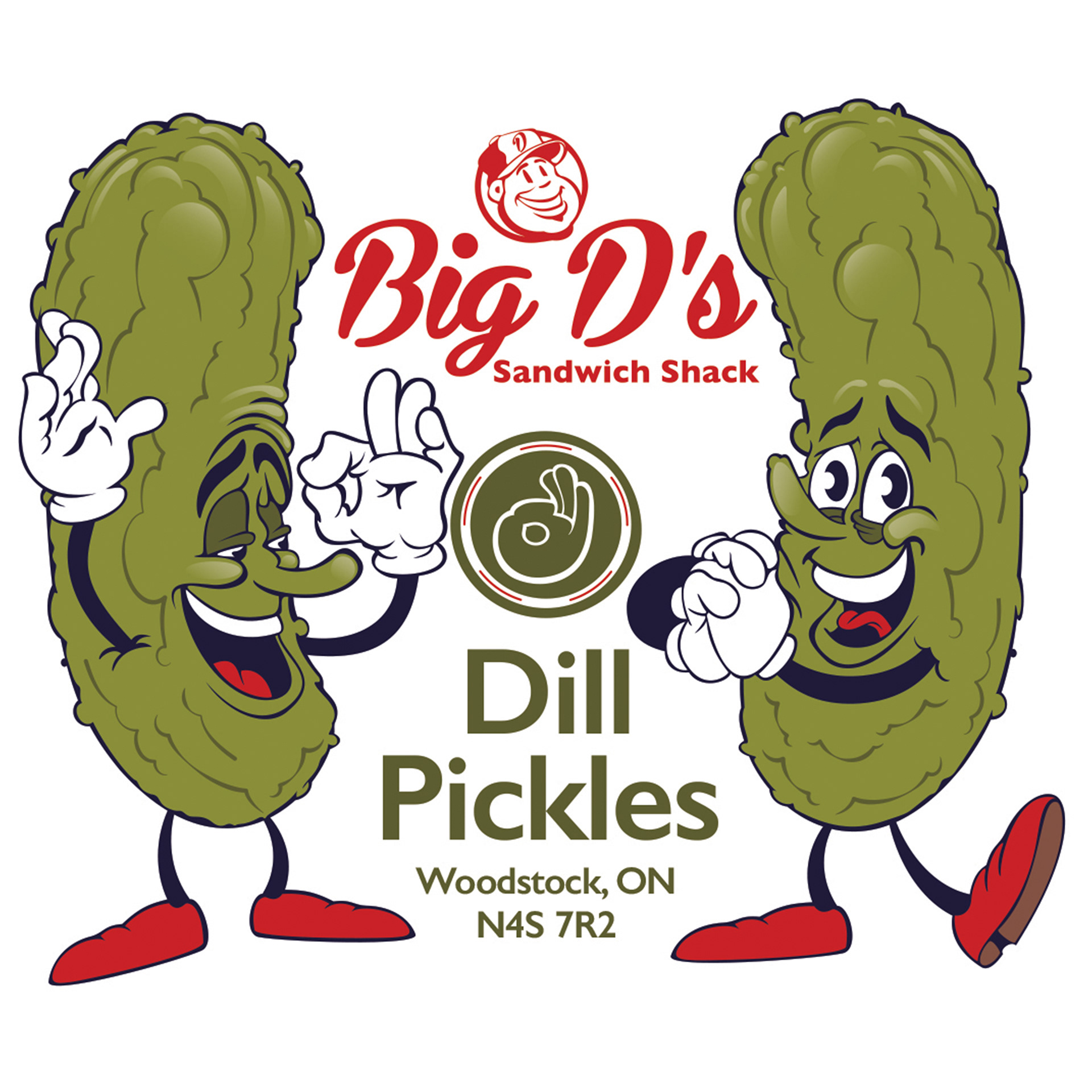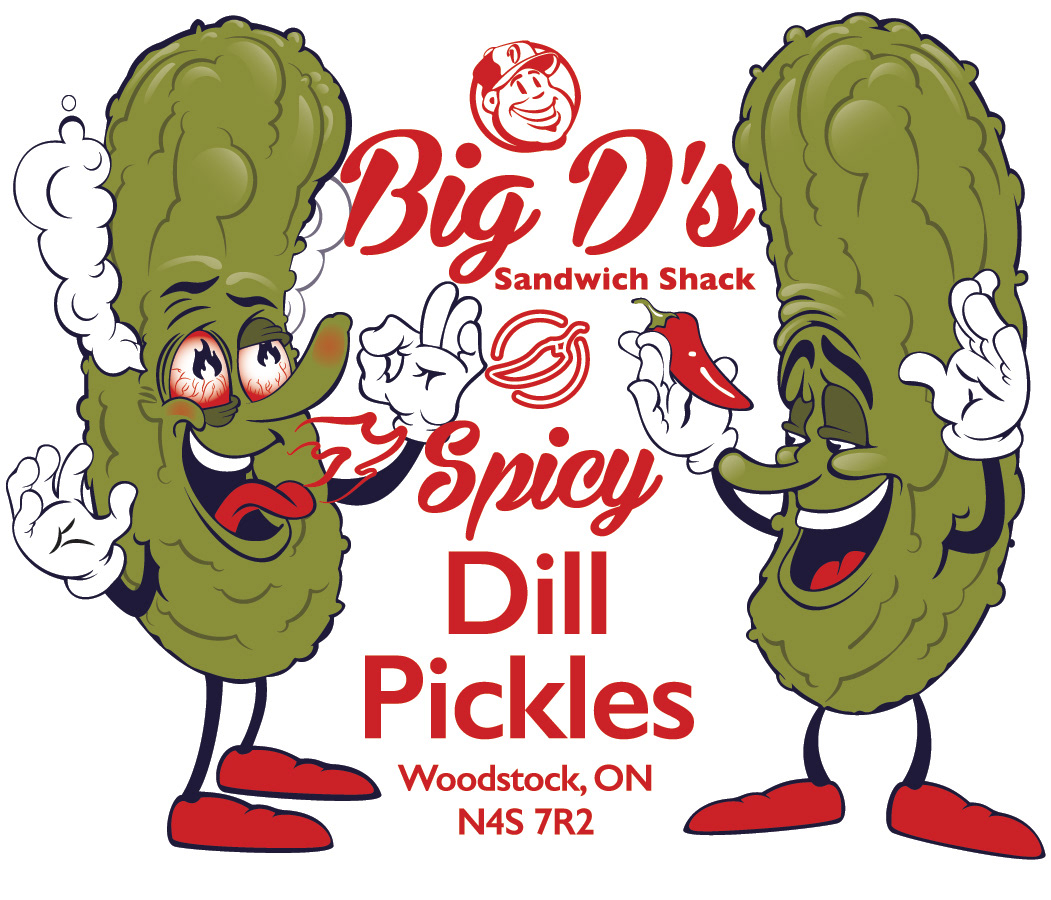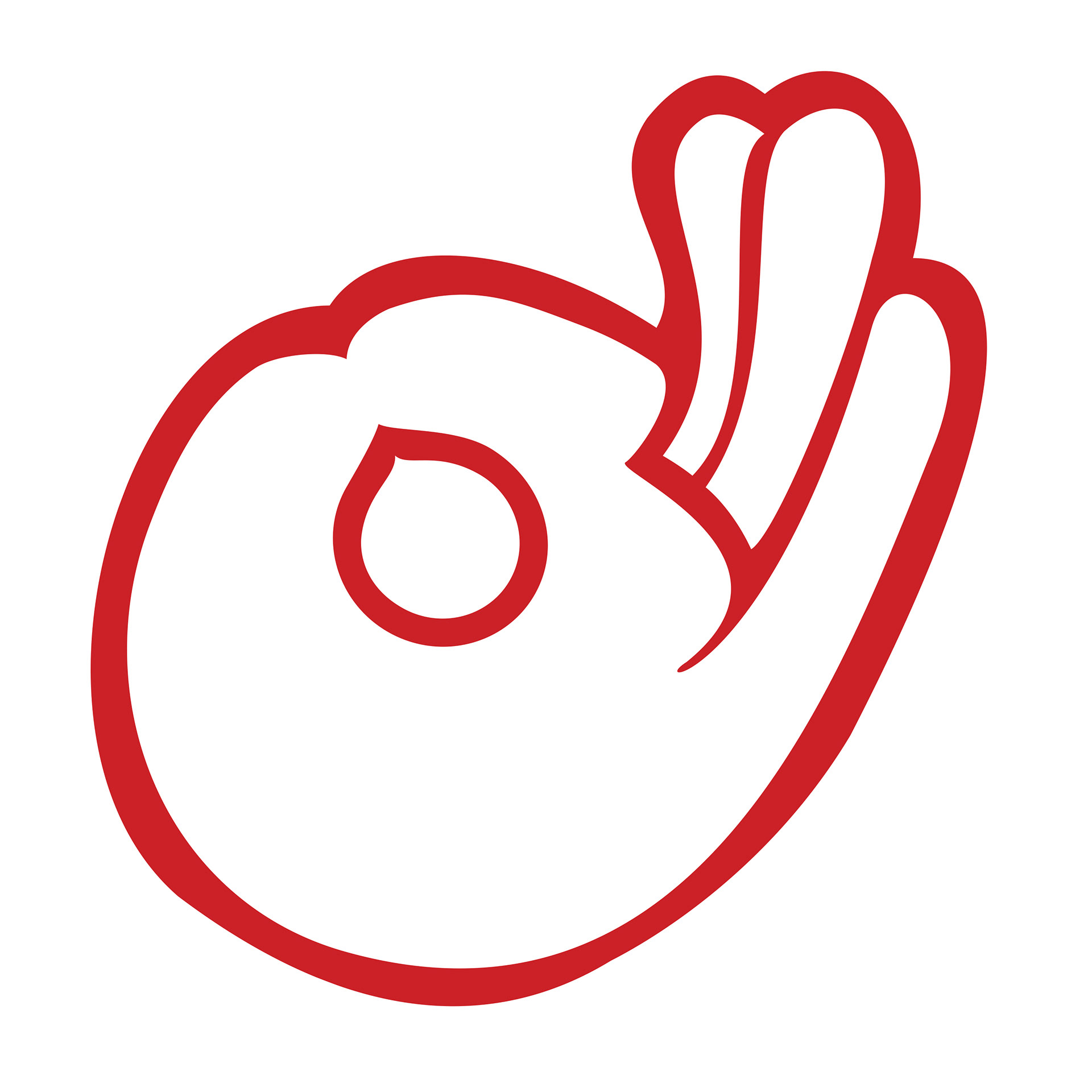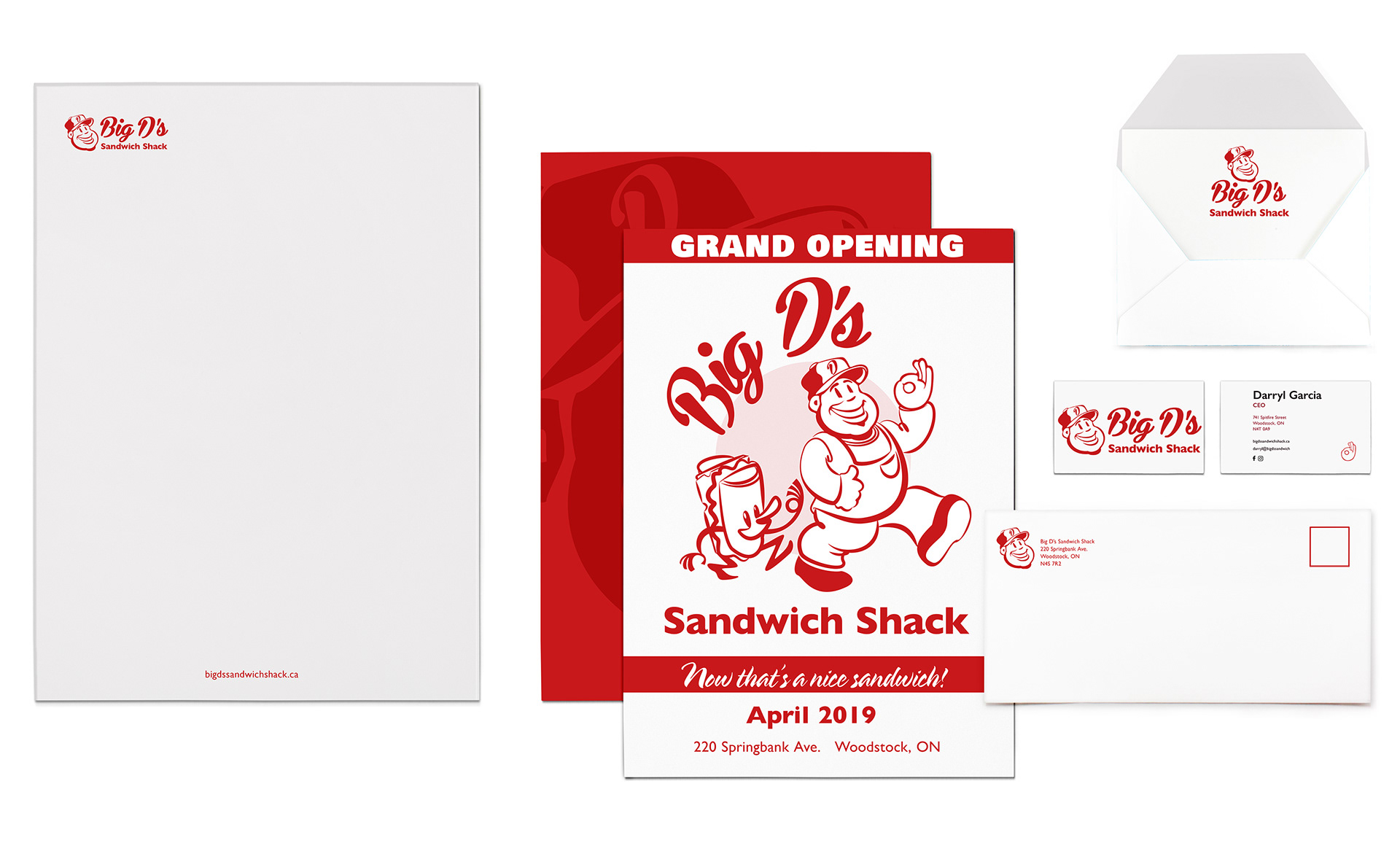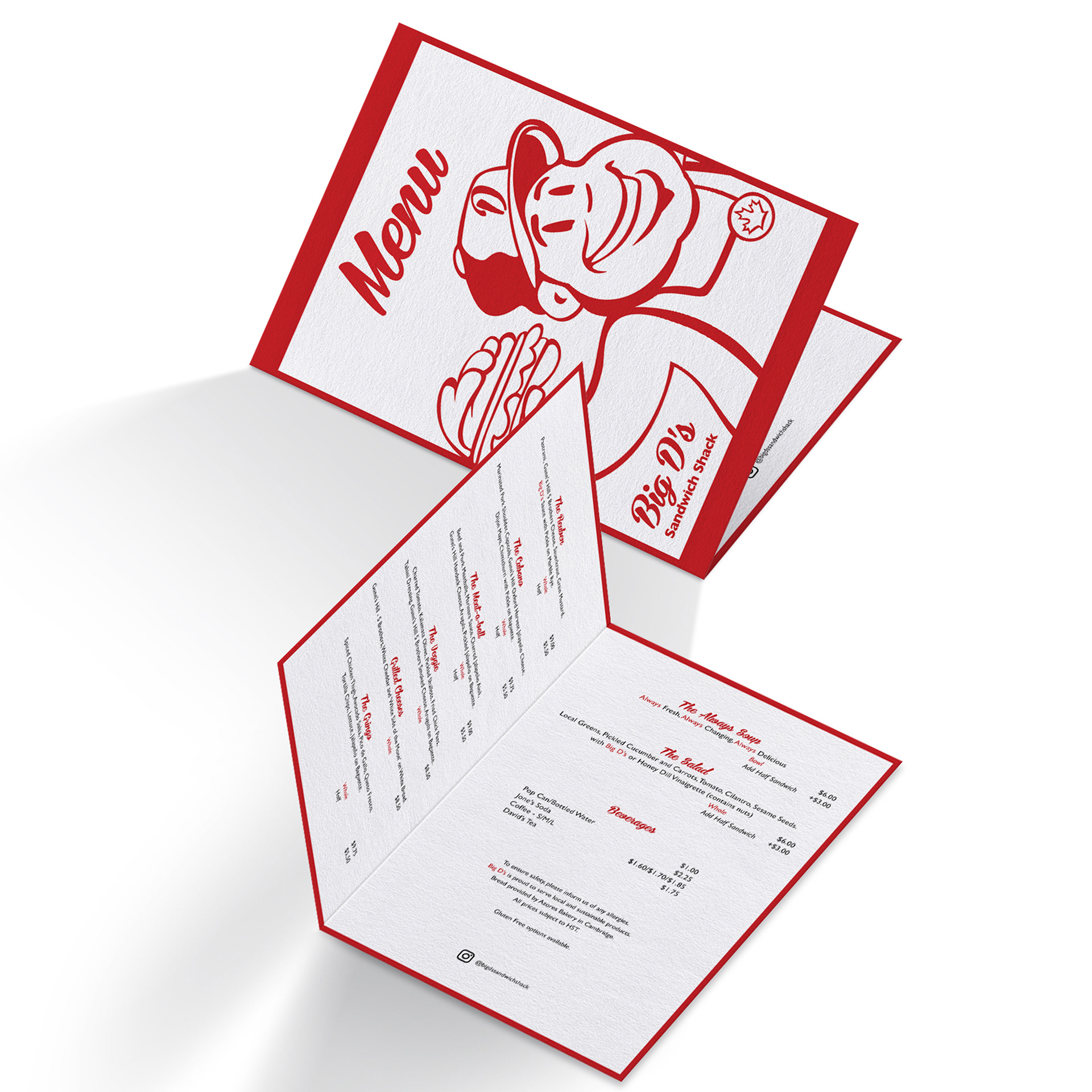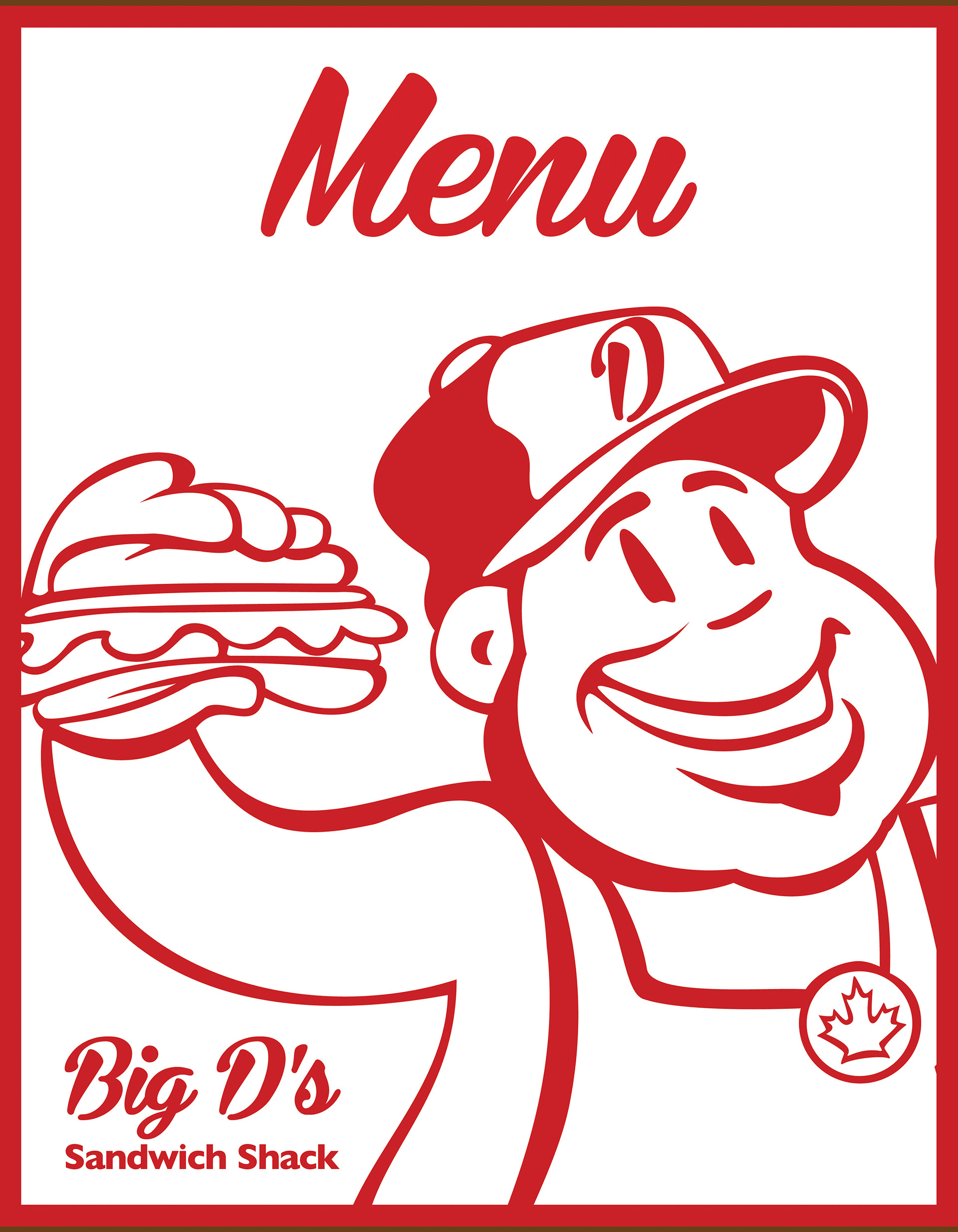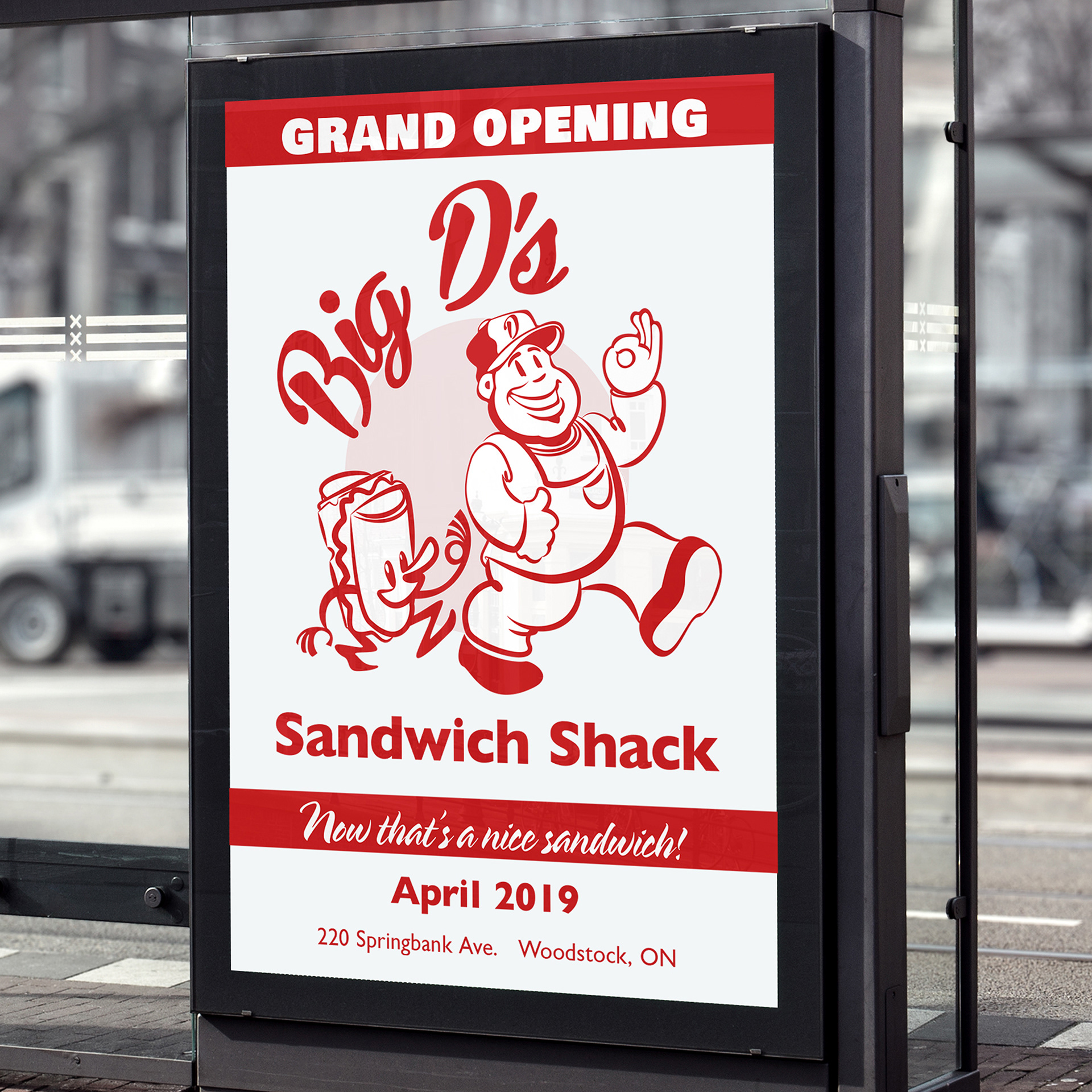 Pencil and digital roughs of the logo process.
Using different styles and directions, giving the client options and confidence proceeding to the next stage.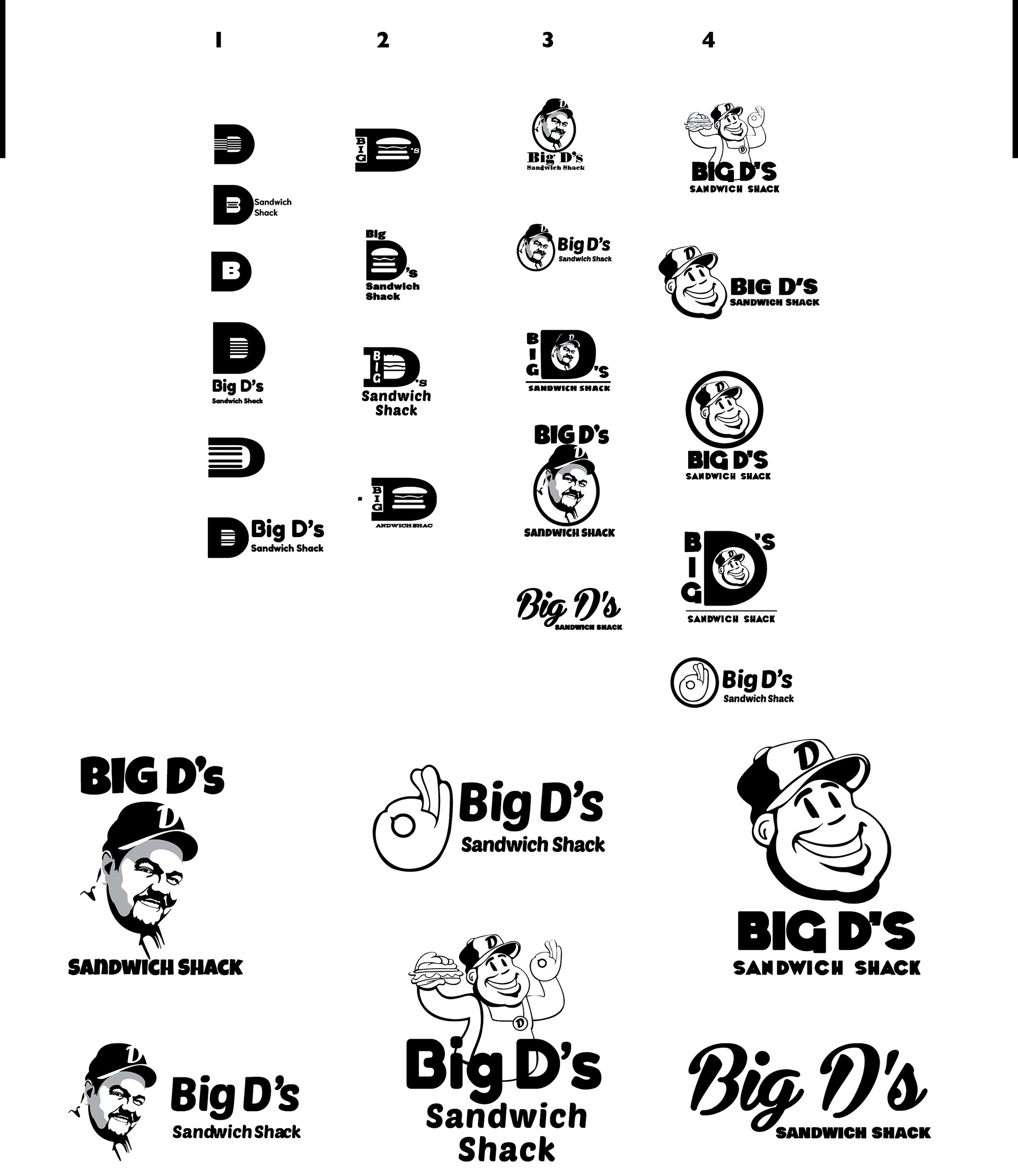 Character exploration and development for the pickle pals and jolly jalapeños.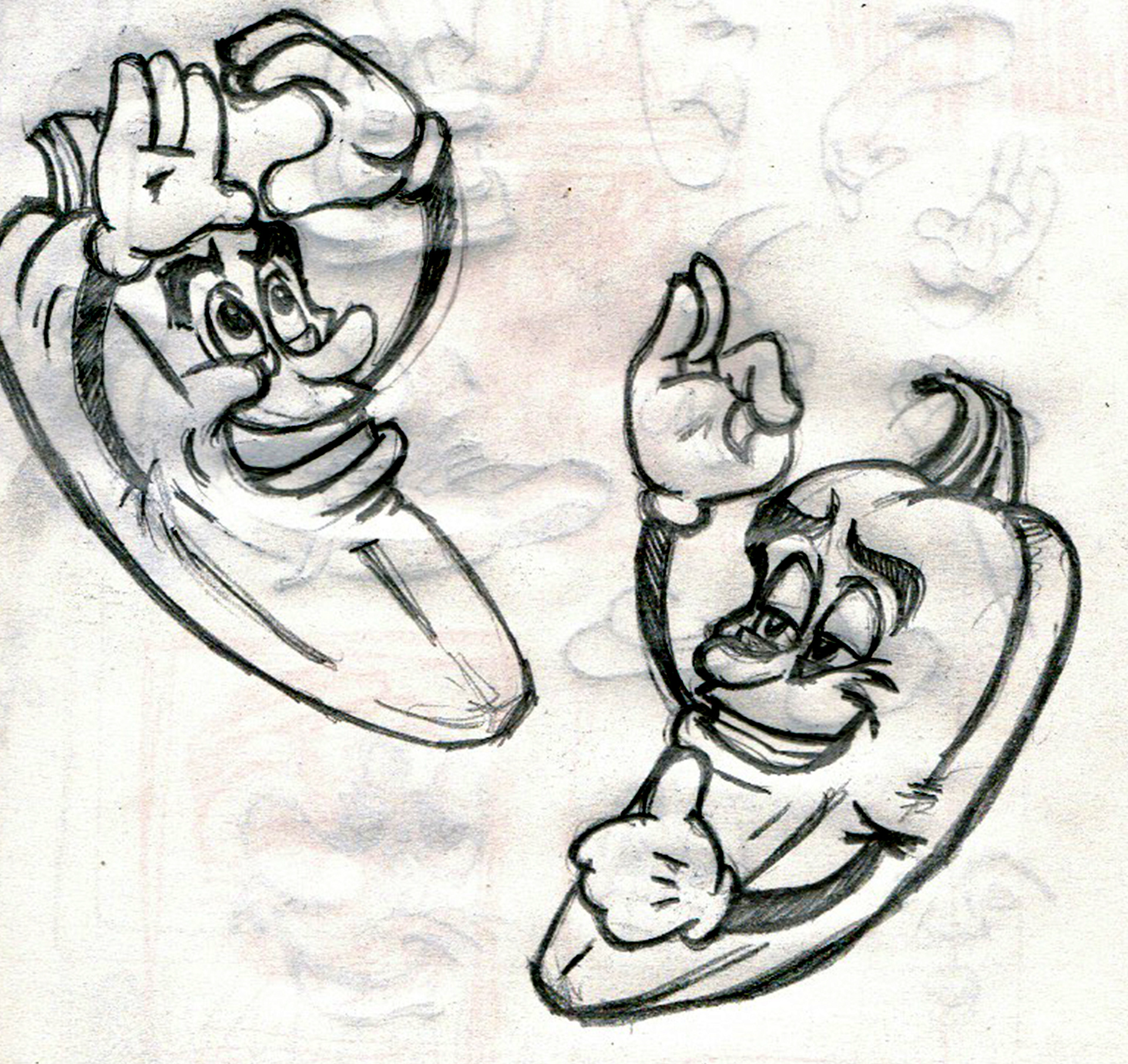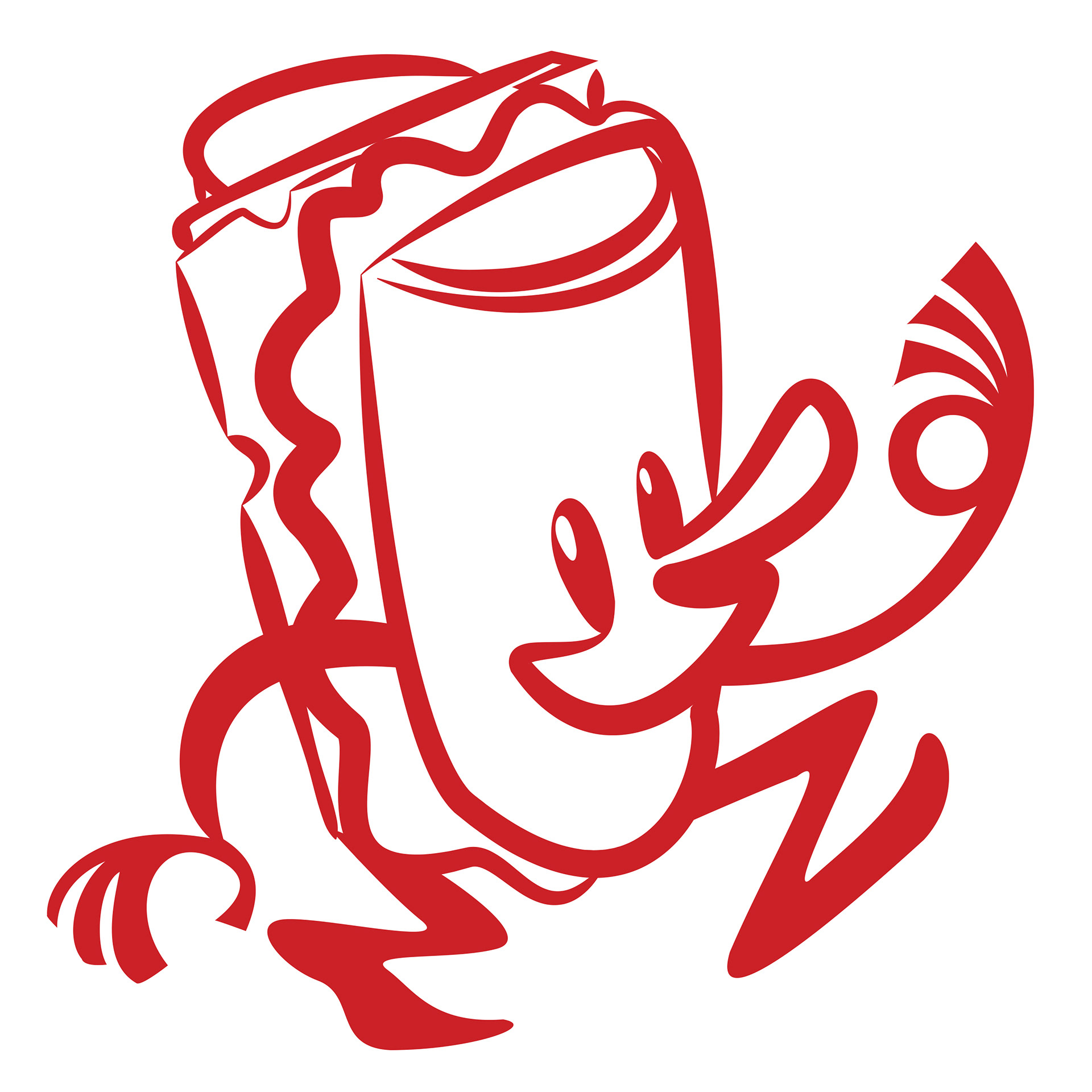 Daryll wanted to give the community an opportunity to visit him for a good deal.  The next project was to create a mailer that was to be printed in a local magazine promoting the sandwich special at Big D's Sandwich Shack.  We must attract as much attention from readers as possible.
Have a clean, professional and recognizable advertisement that is unified with the Big D's brand. Include an illustration, coupon tab, deal summary and social media plug.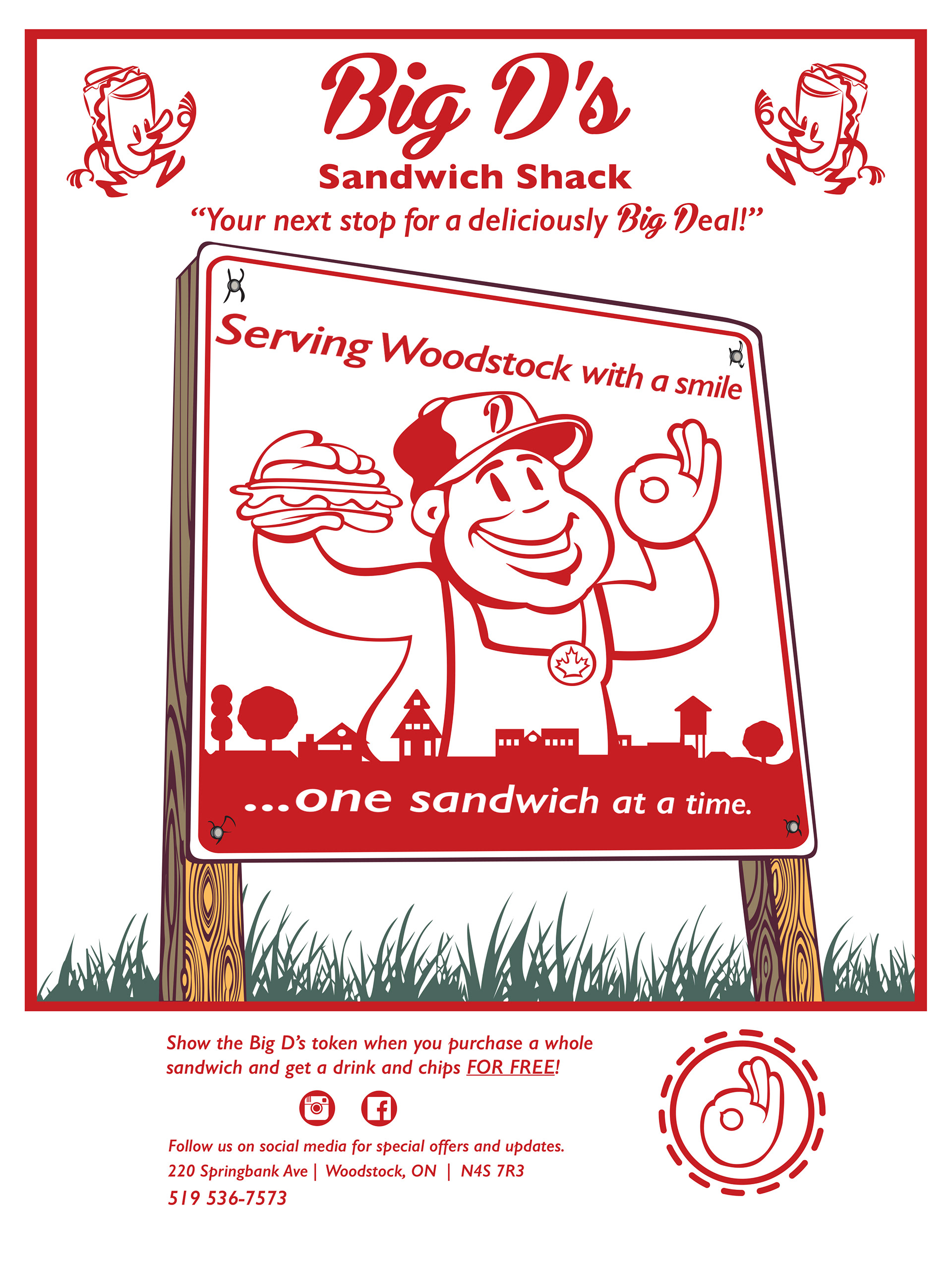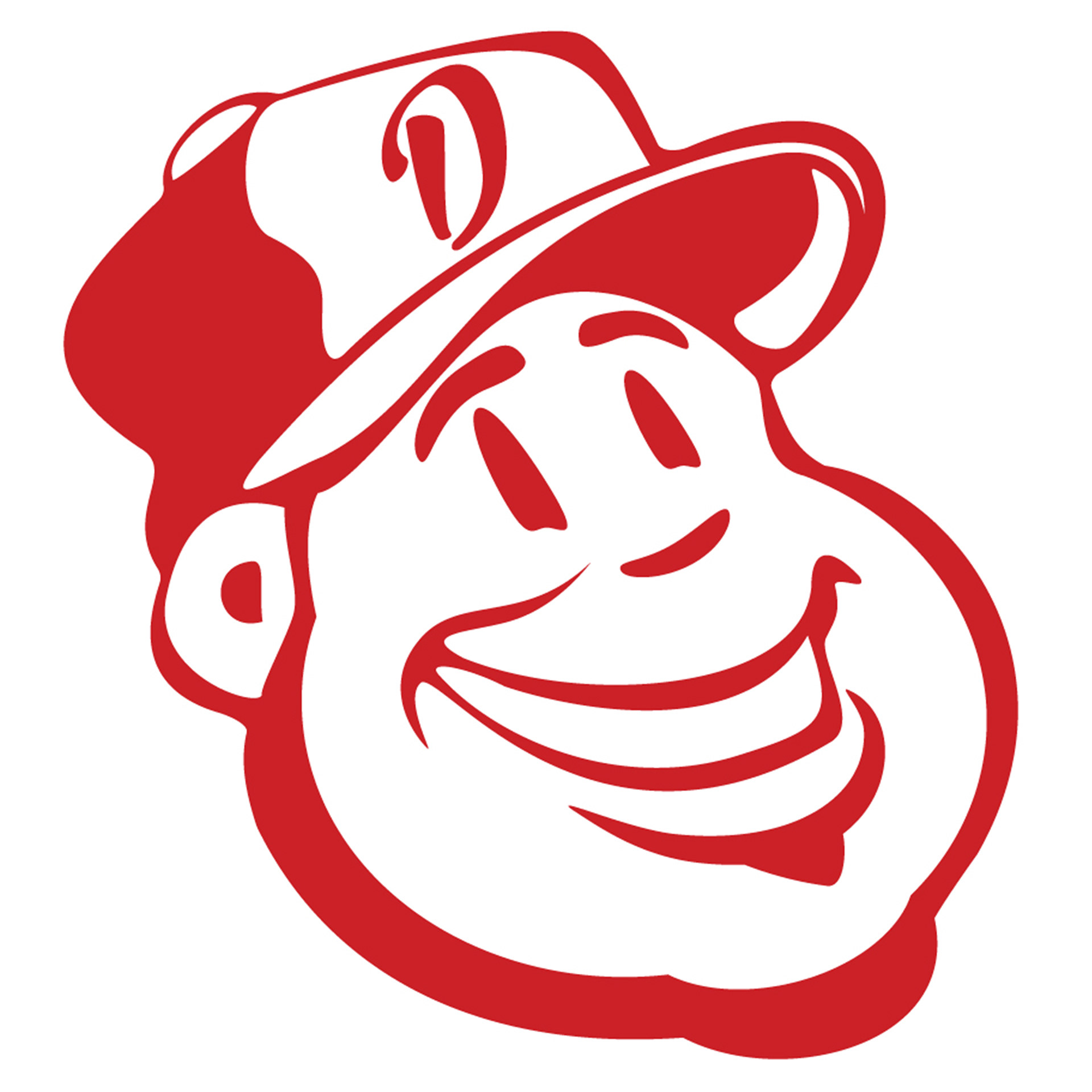 Created using Adobe Illustrator, Photoshop and InDesign
Hired by Big D's Sandwich Shack
July 2019