Big D's is a delicatessen in Woodstock, ON that serves delicious sandwiches, soups, salads and snacks including seasonal and house-made ingredients that can be enjoyed in  a welcoming environment. Unique to the area, Big D's is independently owned and operated, using fresh and local produce with glowing reviews form the community.
The challenge was to communicate family-friendly atmosphere with clean and wholesome food. Services include : logo design, stationary, labels, menu design, posters, advertisements, merchandise and website images.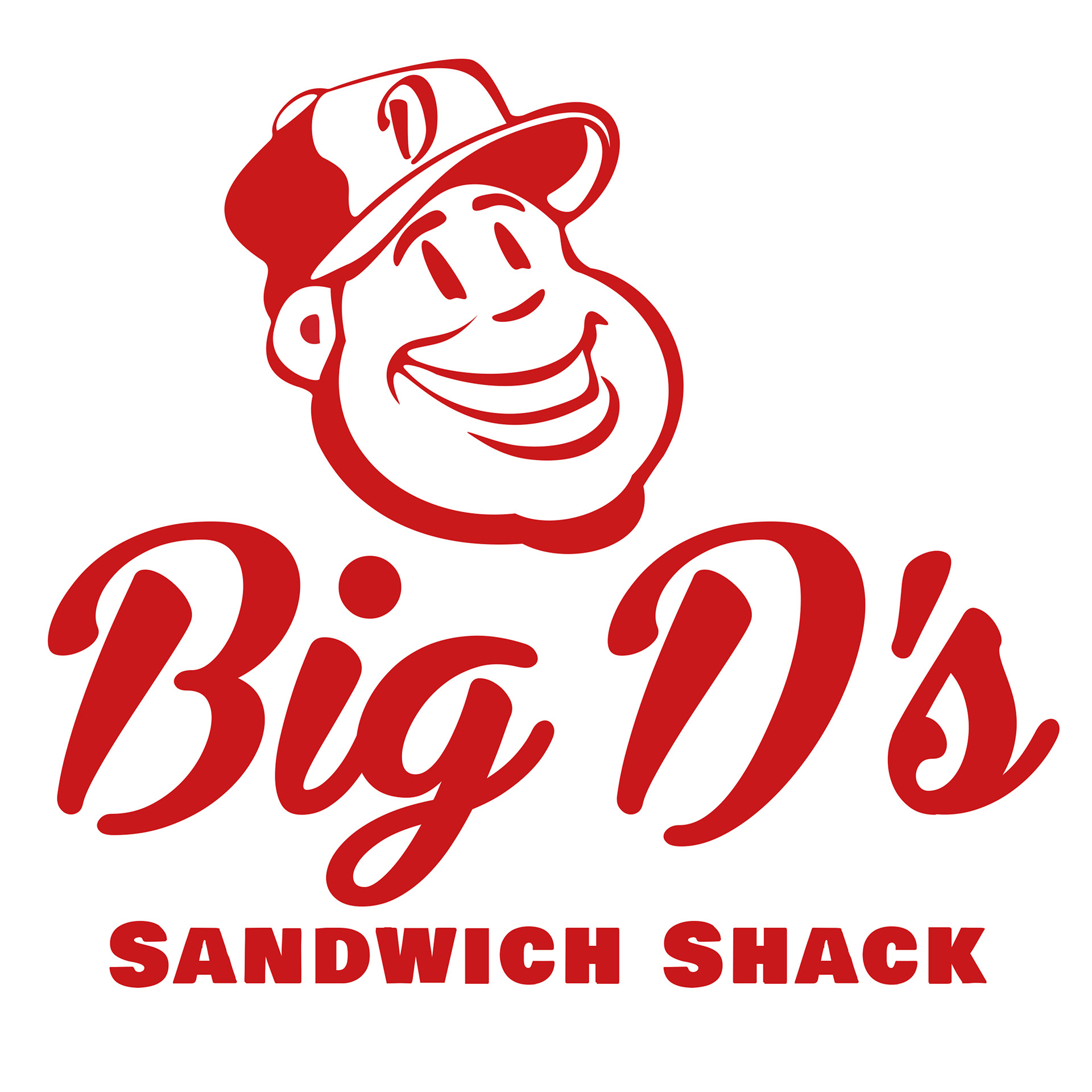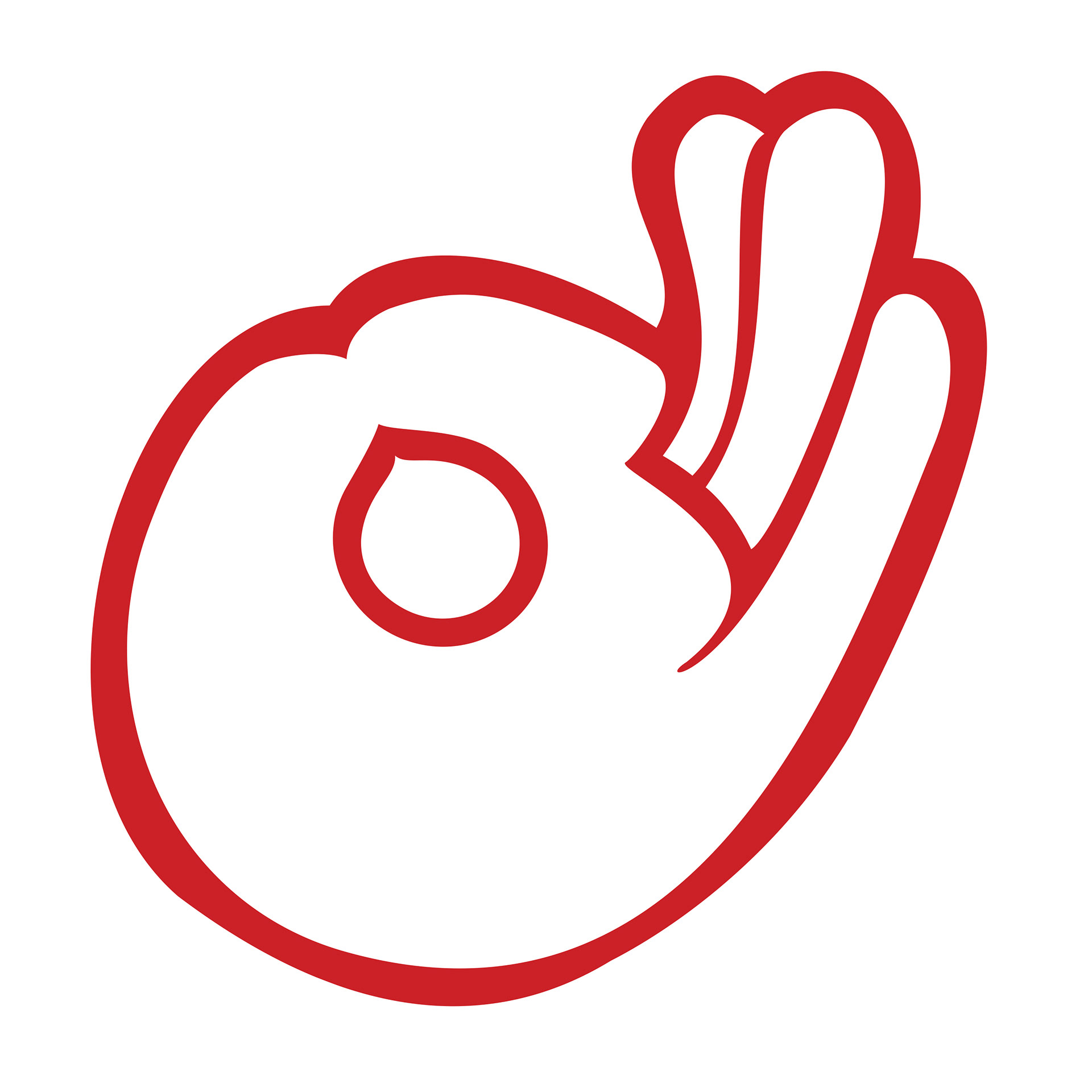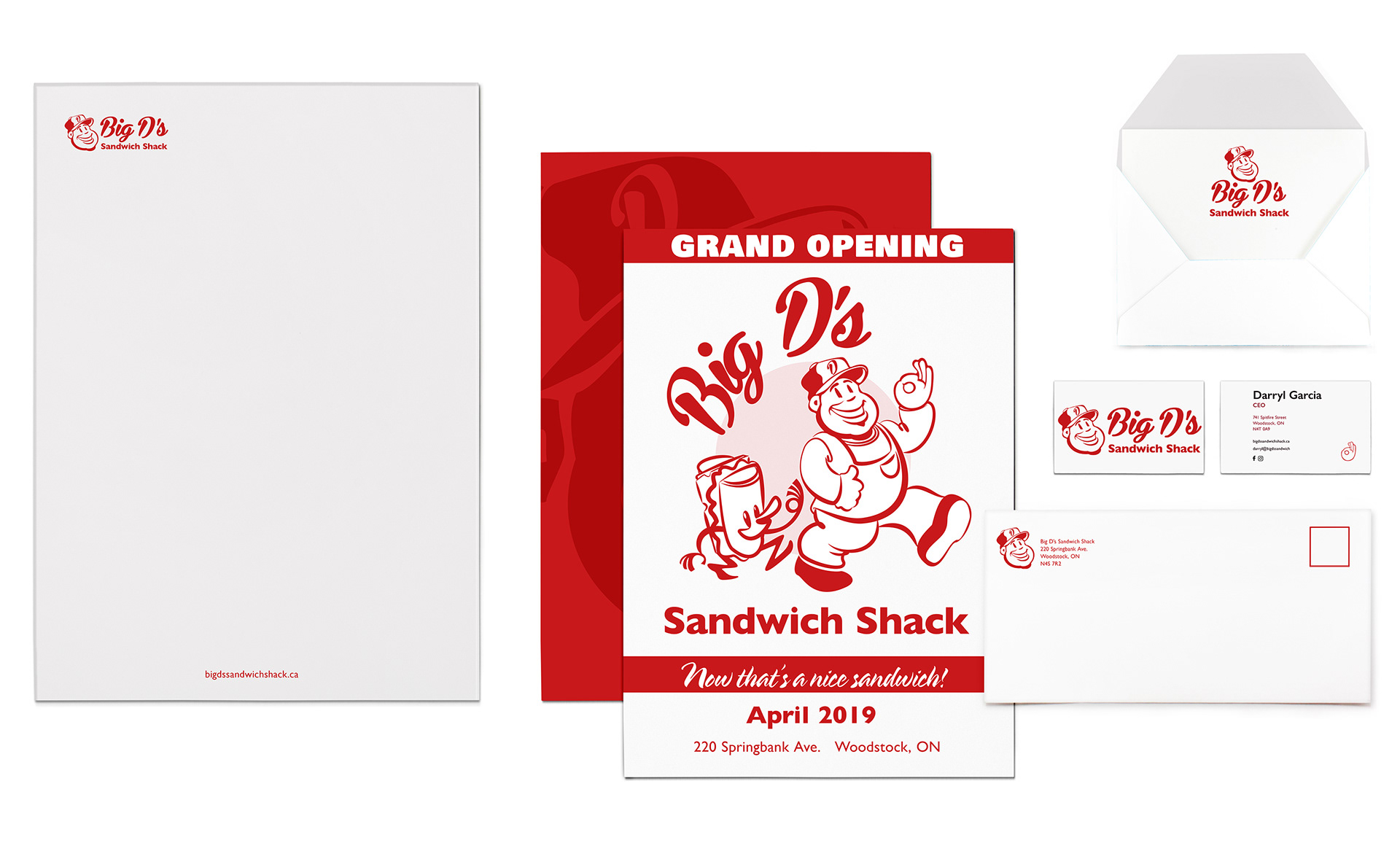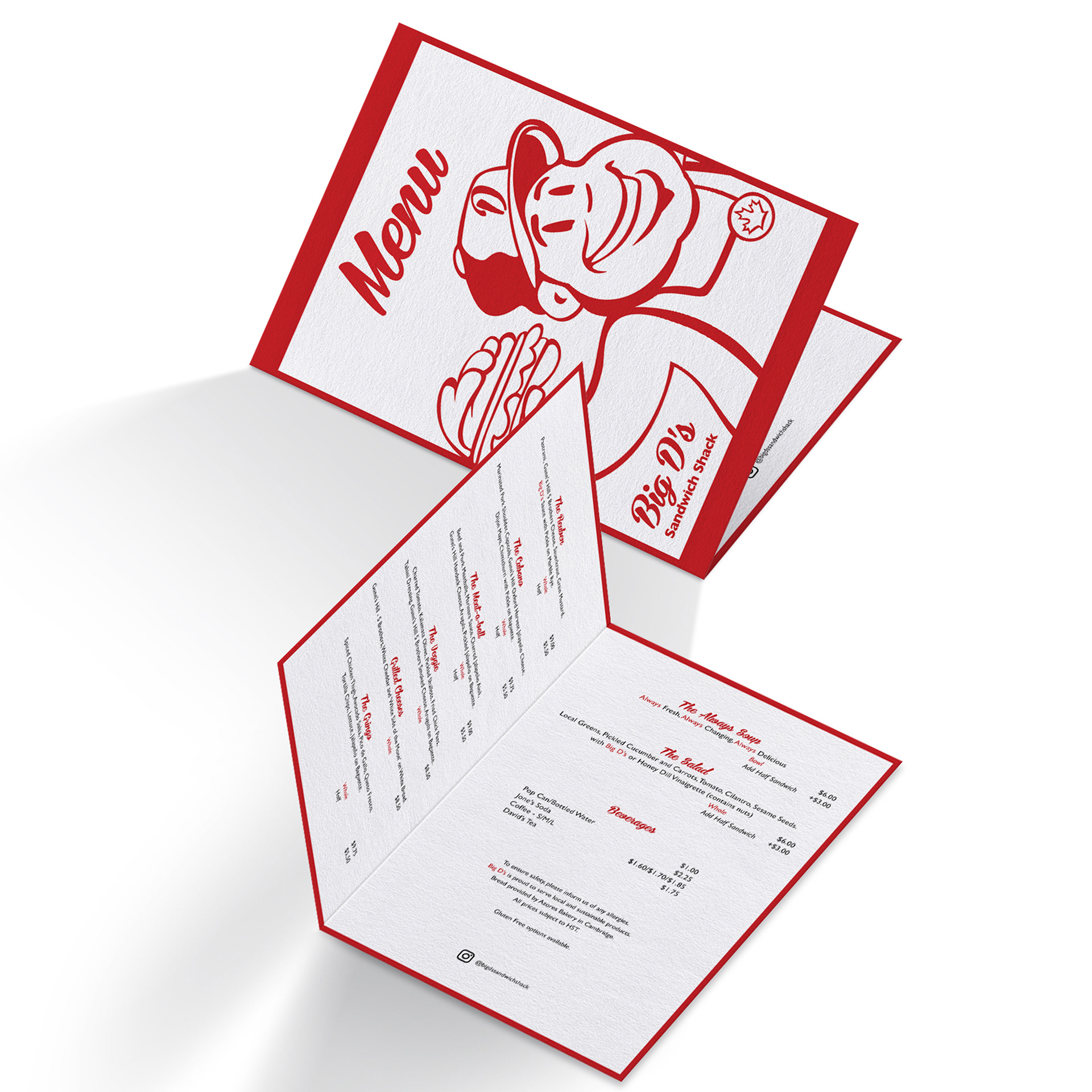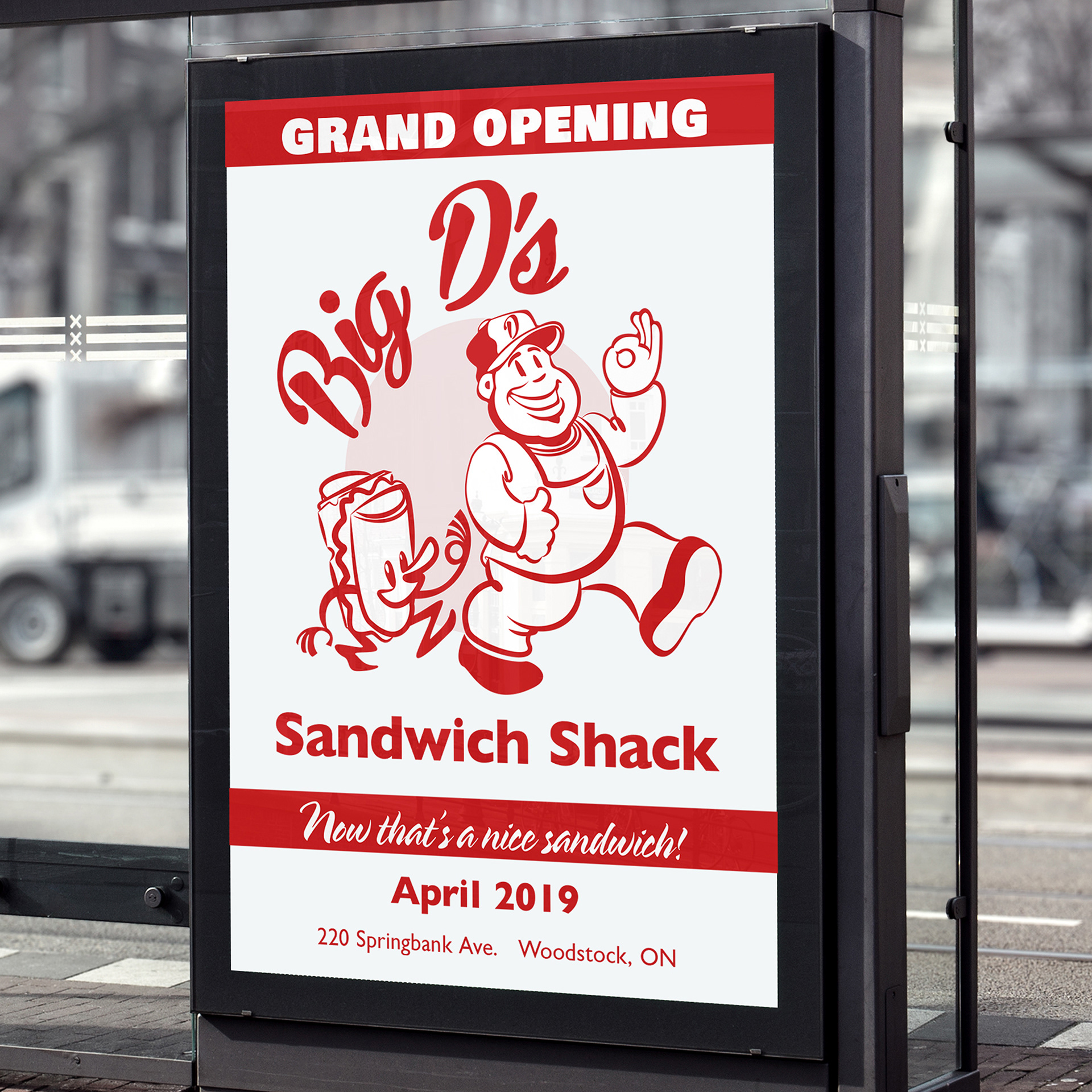 Pencil and digital roughs of the logo concepts and development.
Using different styles and directions, I tried giving the client options and confidence proceeding to the next stage.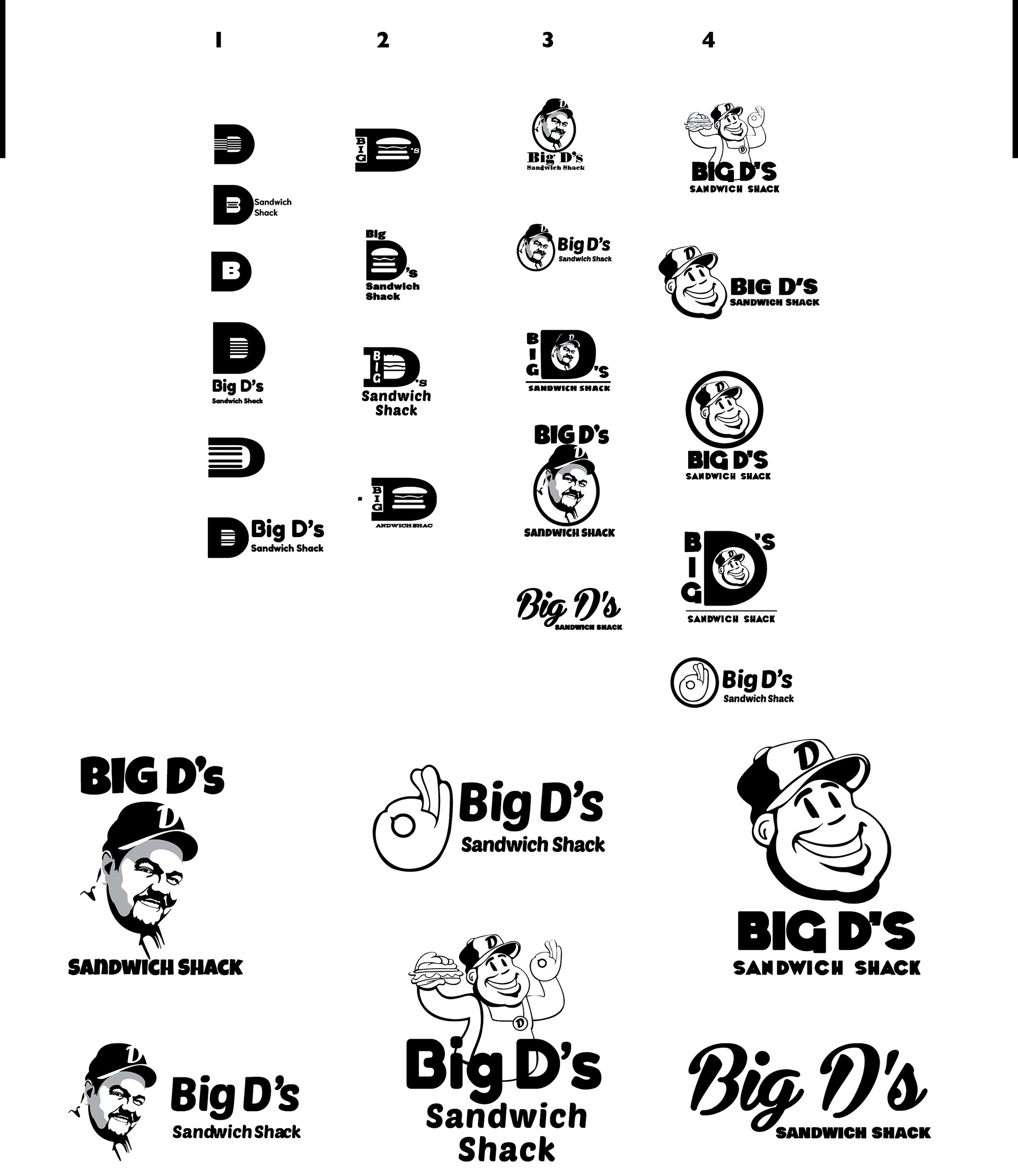 Character exploration and development for the pickle pals and jolly jalapeños.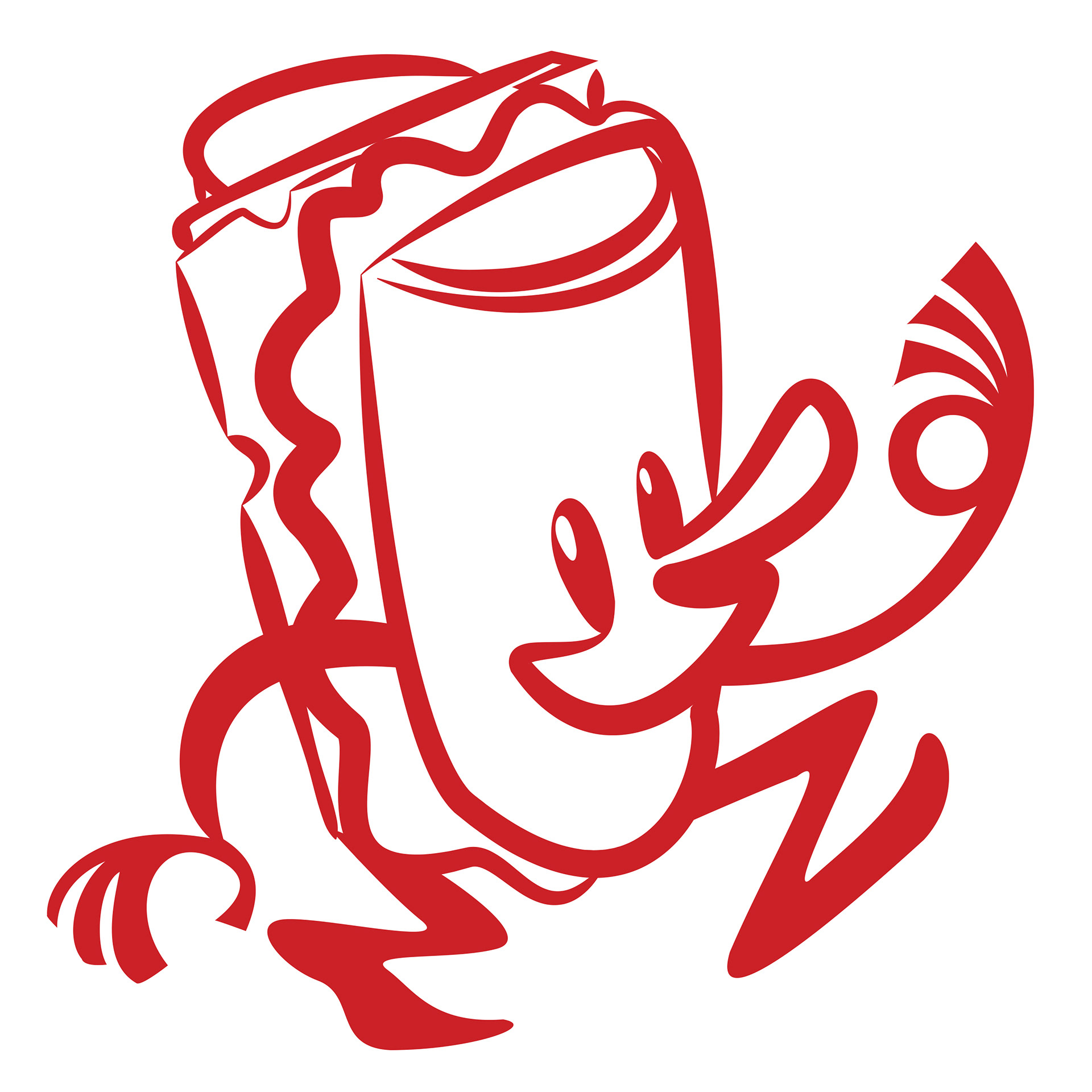 To give the community an opportunity to visit for a good deal, the next project was to create a mailer that was to be printed in a local magazine promoting the sandwich special at Big D's Sandwich Shack.  For this advertisement, I wanted to keep the aesthetic unified with the Big D's brand. Using red as the primary colour the mailer includes an illustration, coupon tab, deal summary and social media plug.